💙☕ Your decluttering time today (check and see)
Every. minute. counts.
This email was sent

Hello and welcome back to Declutter Fast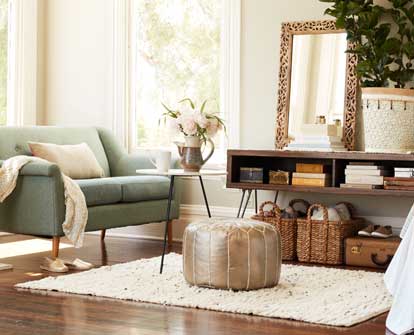 Today, we're going to declutter for One Minute. You heard that right. Only One Minute. Don't laugh, it works!

WHERE should you spend your precious minute?

Start at your front door and look for the nearest HORIZONTAL SURFACE such as an end table, or any small piece of furniture with a horizontal surface - that has out-of-place items. This may be a table, a desk, or a bed (or all three!)

Take only one minute, and first eliminate anything that needs to be thrown away - receipts and junk mail, for example.

Throw those things away, and then go back to the table.

Put everything on the table in a reasonable stack or two. Put away a few objects that can be easily put away where they belong.

Then go to the kitchen and get a lightly damp cleaning cloth and clean the surface, to get rid of any dirt or dust.

Clean the WHOLE surface, even if it doesn't look dirty. Clean under the stack, of course (move it out of the way).

Dry the table, and leave the neat stack of items there.

What happens next is up to you. If you want to stop decluttering after this one minute, that's perfectly fine. What matters is that now you've begun - and you have decluttered for one minute.

That is enough decluttering for now, unless you're inspired to go for another few minutes.

Don't stop the momentum if you feel the urge to continue! But be proud of the one to three minutes you just spent on an area that you probably see every single day.

Every decluttering effort happens one minute at a time.

Get Decluttered Fast

Here's to the joy of order in your life.

With love,


Mimi Tanner


Author of Declutter Fast: How To Get Your Home In Order Almost Immediately

P.S. From readers:

"Dear Mimi, you have given me so much inspiration. I have been decluttering by category - containers, books, movies, etc. and things look so much better in my house. Thanks!"

"Mimi, I love getting the declutter emails."


Declutter Fast is the original online book on how to declutter. Declutter Fast has helped and inspired tens of thousands of people to declutter their homes since 2006.

This message may not be shared, copied, or published anywhere without written permission from the copyright holder. Be sure you adhere to all copyright law.

Copyright Mimi Tanner. All Rights Reserved. This is intellectual property protected by copyright, trademark, and other laws of the United States, as well as international conventions and the laws of other countries.

Please note: use the email-address you check daily when reading these messages, because if my message reaches "mailbox full" or if your service is temporarily blocking certain messages, your address will be removed from this group. This is the only way this important advice can arrive at its destination and reach the people who most want to receive it.

Thank you for reading. I appreciate you.
This message has been sent to -

These messages are sent only to VIP readers & friends who signed up to receive them.

Unsubscribe

Mimi Tanner
450 Lexington Ave. Floor 2
POB 4668 #34690
New York, NY 10163-4668