Let's Get Together - VIRTUALLY! - Dive Georgia
This email was sent
Free Webinars and Deals to Keep You Company!
Be Social...... Virtually!
Free Webinars and Special Deals Below!
Just because we must be physically isolated for the next few weeks doesn't mean we must be socially isolated! We have come up with some virtual events to get everyone together and talk about diving and the underwater world. Best part is the events won't cost you anything!

Dive Georgia was founded as not just another Dive Center, but as a Dive Family! If there is anything you need that we can realistically help with please let us know. We want to make sure that not only that the Dive Georgia Team is alright during these difficult times, but the Dive Georgia Extended Family is as well. We can always be reached at [email protected]
Free Instructor Development Webinar
April 24, 2020 at 9am
It all begins here… Maybe you're ready to start another career. Maybe you're just curious about the PADI Instructor Development Process. Maybe you want to turn a hobby into something more. 

Have VA Benefits to use and want to start a career? We can help you there also!
Free Project Aware and Coral Reef Webinar
April 16, 2020 at 4pm
Partnered with Project AWARE, come learn about your underwater world and support Project AWARE in this event for ALL AGES, Family Friendly, Divers, and Non-Divers Alike!
We are the only 100% Project AWARE location in the state of Georgia and want to teach YOU on how you can help support the environment we love so much as divers!
Keep Diving With Some Discounts!
Continue Learning!
PADI eLearning Sale!

Open Water, Advanced, Rescue, and Nitrox.. We have them all! Start learning now, sign up for the full scuba course later! 20% Off all PADI eLearning at the following link and start your course today without leaving the couch! 

 
Light & Motion Sale on DiveToy!

These are the deepest discounts on the best dive lights on the market you will ever see! Check out DiveToy.com today and order one before we are sold out!
Now we know many of you can't wait to get back diving, but some of you may be taking it a little too far....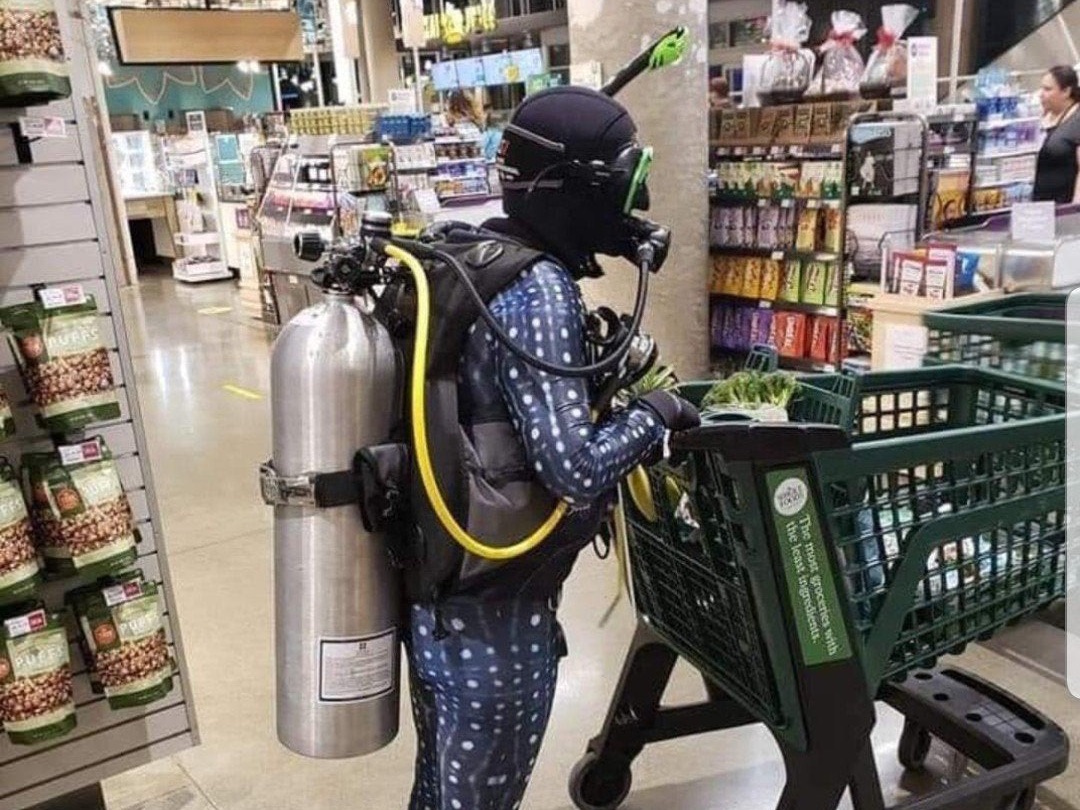 Copyright © 2020 Dive Georgia, All rights reserved.
You are receiving this email because you signed up for the newsletter, contacted our staff online, or made a purchase in our store!

Our mailing address is:


Want to change how you receive these emails?
You can update your preferences or unsubscribe from this list.