3 Root Causes of Hair Loss
Email sent: Jan 9, 2021 7:03pm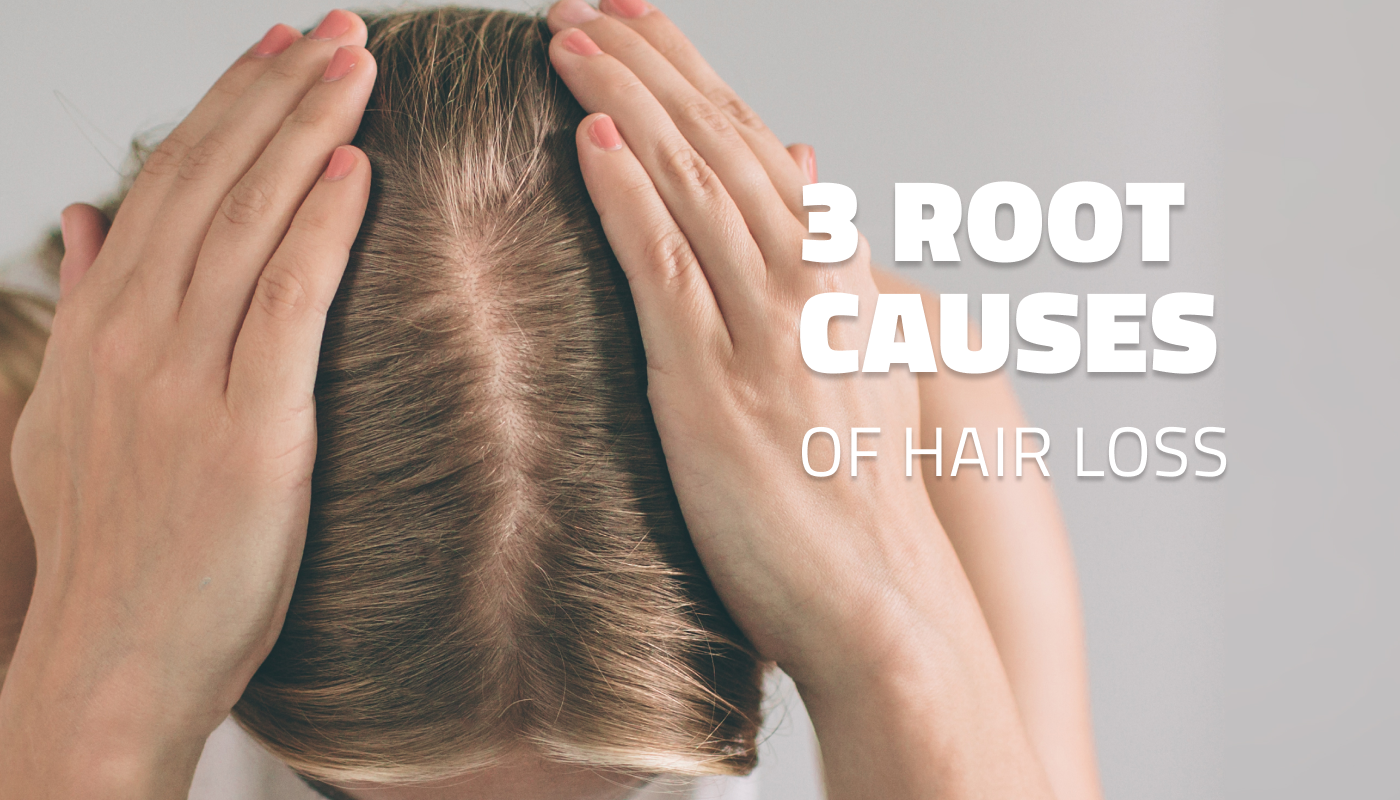 Hair loss can affect individuals for a variety of reasons. Understanding the factors that play a role in our hair's health and the growth cycle is an invaluable resource for tackling the issue of hair loss.
While everybody has a specific situation or reason for their personal hair loss, there are certain underlying factors that must be addressed in order for hair loss to be reversed and for the follicles to achieve their maximum potential for their current state. If any of these issues are unaddressed then hair loss will continue to be an issue
Treating all 3 is the key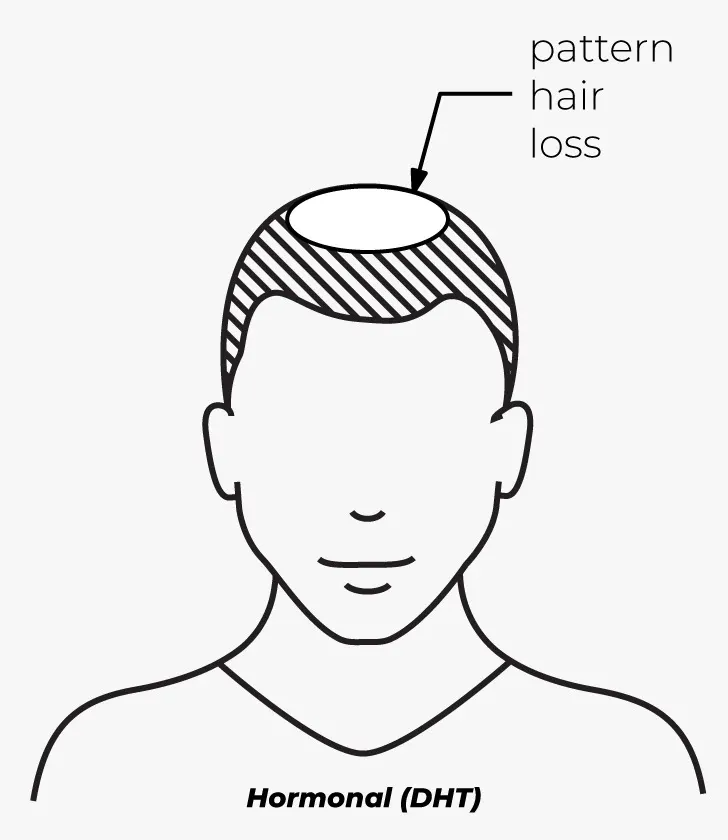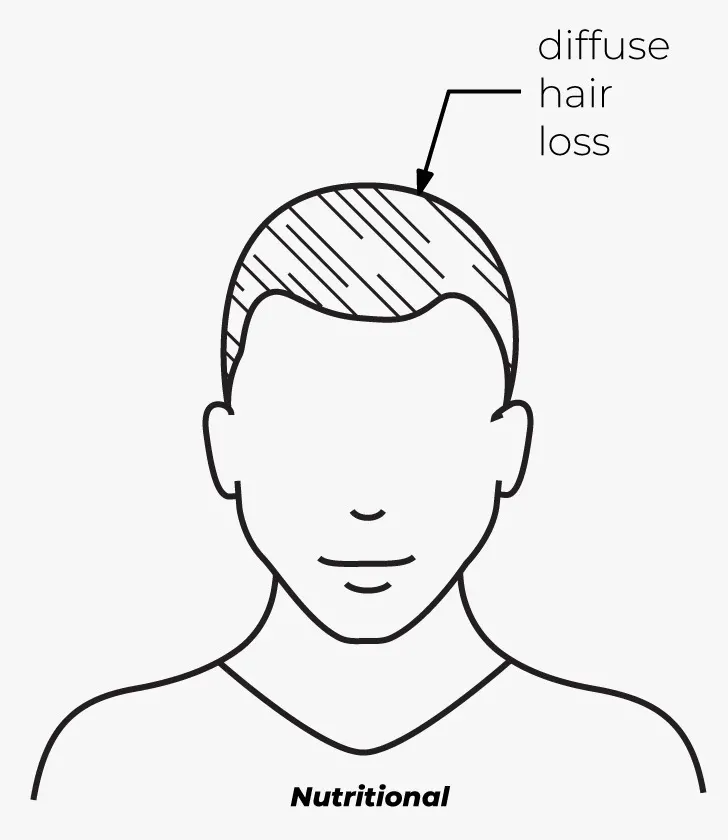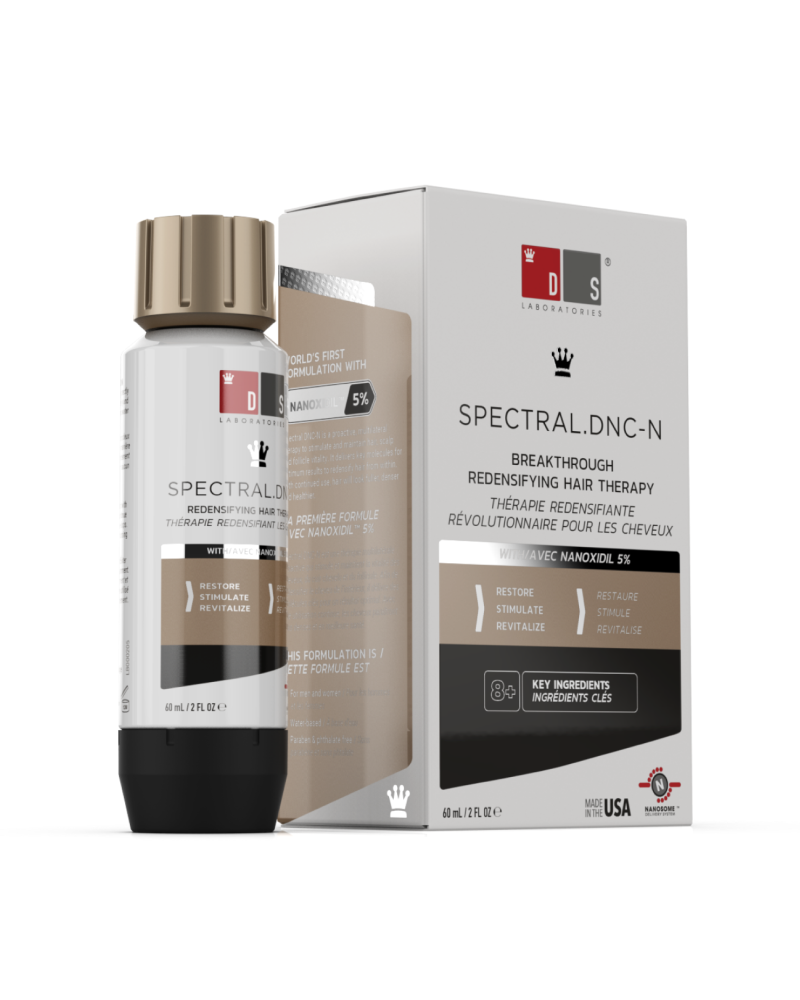 BREAKTHROUGH REDENSIFYING TREATMENT WITH NANOXIDIL® 5%
An alternative to Minoxidil with multiple mechanisms of action.

People disappointed with the limited scope of minoxidil solutions and foams often get better results from Spectral.DNC-N indicated for early to moderate stages of hair loss. This treatment takes a multilateral approach to hair growth and hair loss prevention.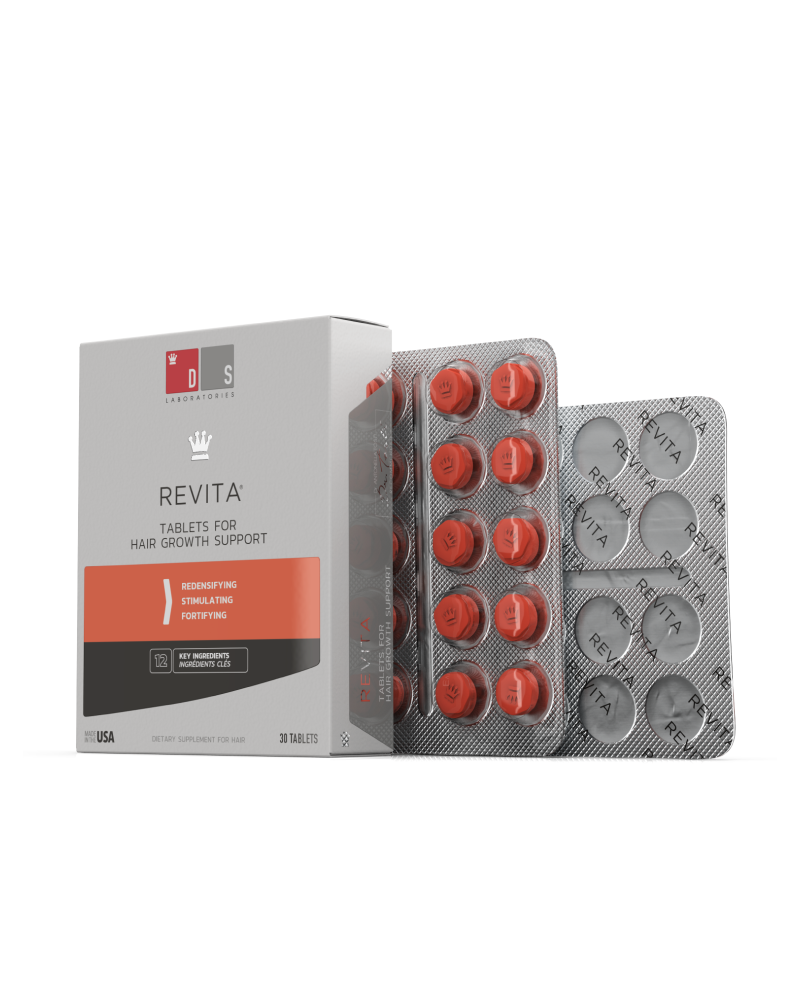 NUTRACEUTICAL TABLETS FOR HAIR GROWTH SUPPORT
Revita® hair growth support tablets are a nutraceutical supplement that provides nutritional ingredients to fortify and promote hair growth. A proprietary formula featuring Zinc, which contributes to protein synthesis and helps protect against oxidative damage along with Biotin, which converts nutrition to energy and aids in the maintenance of hair. Keratin provides strength and improves hair flexibility while Iron delivers oxygen to the hair root and helps reduce hair fallout, promoting healthier hair growth with no compromise.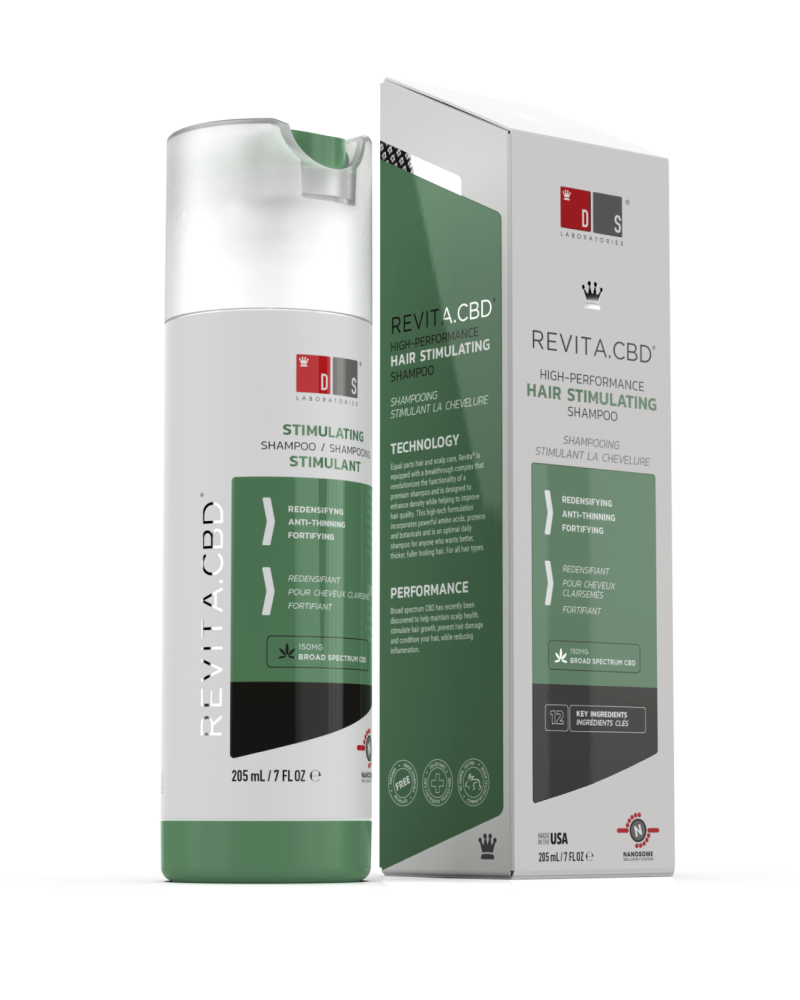 SUPER ANTIOXIDANT HAIR STIMULATING CBD SHAMPOO
Revita.CBD Shampoo is formulated to prevent hair loss and to improve the thickness, length, and quality of your hair. Revita.CBD Shampoo is an innovative hair care product for all hair types, and first in the market to employ Broad Spectrum CBD in its formula.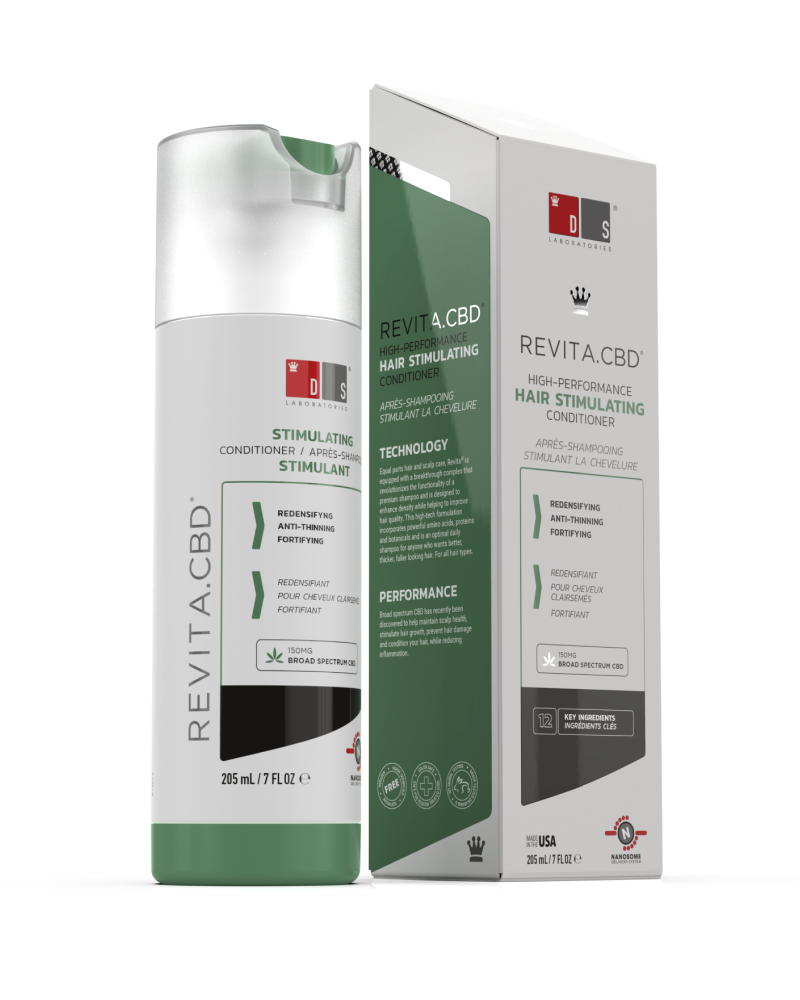 SUPER ANTIOXIDANT HAIR STIMULATING CBD CONDITIONER
Revita.CBD Super Antioxidant Hair Stimulating Conditioner uses 150 mg of broad-spectrum CBD (cannabidiol) to help prevent inflammation, promote hair growth, and combat hair loss. This cutting-edge conditioner is suitable for all hair types.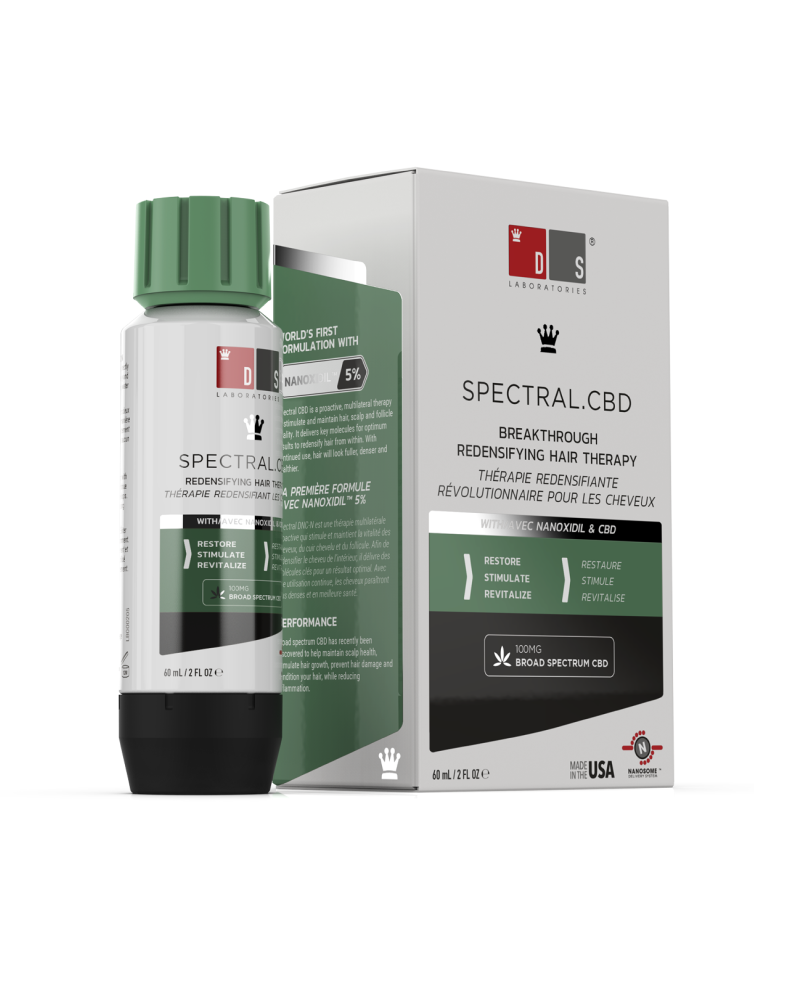 HAIR LOSS TREATMENT WITH BROAD SPECTRUM CBD + NANOXIDIL 5%
This novel formulation contains 100 mg of broad-spectrum CBD (cannabidiol).
Cannabidiol has been shown in multiple clinical studies to reduce hair loss, prevent perifollicular inflammation, promote hair growth, and increase growth. It also contains Nanoxidil® 5%, a powerful new alternative to minoxidil, developed by DS Laboratories®. 
What Are The Benefits of Microneedling?
In the last decade, microneedling, aka derma, rollers have gained quite a bit of momentum as cosmetic tools within the beauty industry and microneedling has become quite the popular treatment among both skin and hair loss specialists. Estheticians, Dermatologists, and consumers alike swear by the power of this little tool to treat the skin and stimulate hair growth.
Find out what DS Laboratories products are the best fit for you by scheduling a call with one of our product experts.
Schedule A Free Appointment
Unsubscribe" rel="noopener" style="line-height:inherit; text-decoration:none; color:#b6b6b6" target="_blank" title="Unsubscribe">Unsubscribe 
DS Healthcare Group Inc.
1395 Brickell Ave Suite 800, Miami, FL 33131
US (888) 829-4212
Other emails from DS Laboratories
Shop without the noise.
Get our free newsletter of hand-picked sales you need to hear about from the web's best brands.