New Release: DSPTCH x Aaron De La Cruz Face Covering + RND Dyneema Unit Pouch
We've just restocked our Face Coverings including a new color and special edition with artist Aaron De La Cruz
This email was sent
Featuring a new addition to our RND line: Dyneema Unit Pouches
Just Released
DSPTCH x Aaron De La Cruz Face Covering
We've teamed up with local San Francisco artist Aaron De La Cruz for a special edition Face Covering featuring the artist's signature design.
The masks are made with 100% cotton fabrics that can be washed and reused repeatedly. The strap design is unique in that it is a single strap, intended to be worn similarly to a bandana. This improves the comfort of the mask since the tension is more evenly spread. The adjustable strap also allows the wearer to customize the fit of the mask along with a magnetic buckle for easy release.
All proceeds from the mask sales will be donated to two non-profit organizations selected by Aaron. The first is
ArtEsteem
, a local non-profit specializing in art and literacy youth programs. The second is
Border Kindness
, which provides aid and services to asylum-seekers
Just Released
RND Dyneema Unit Pouch
We also just launched a new collection of pouches designed for small personal essentials like a wallet, phone, or even a mask. The pouches are designed with versatility in mind, allowing for a variety of attachment options for easy access to your items.  
The pouches are made with Dyneema Composite fabric, which gives them lightweight and waterproof protection. There are two closure options for the pouches: waterproof zipper or Fidlock connector. The Fidlock connector allows for one-handed access while the Zipper version includes an internal sleeve.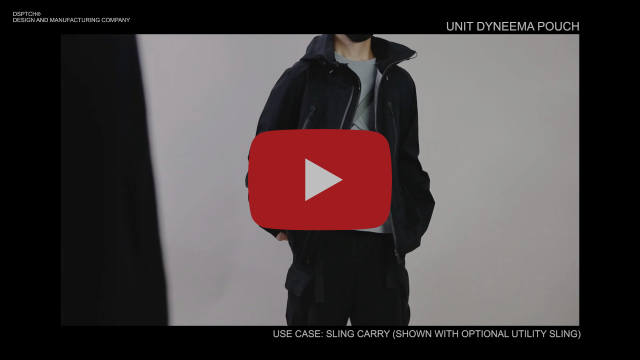 PRODUCT DEMONSTRATION - UNIT DYNEEMA POUCH
Thank you for your continued support. Please don't hesitate to contact us if you have any questions or comments.