Sitewide *SALE* ends May 5 // Meet Our Ecosystem
Email sent: May 4, 2021 8:04am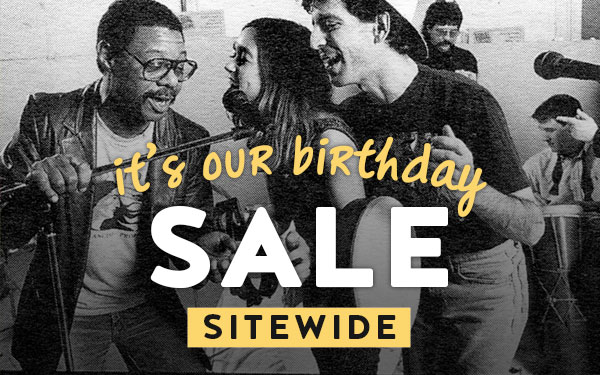 Equal Exchange was born 35 years ago and since then there have been risks taken, dance parties had, and friends made.
We're celebrating our birthday this week with a big sale! Head on over to the site to check it out.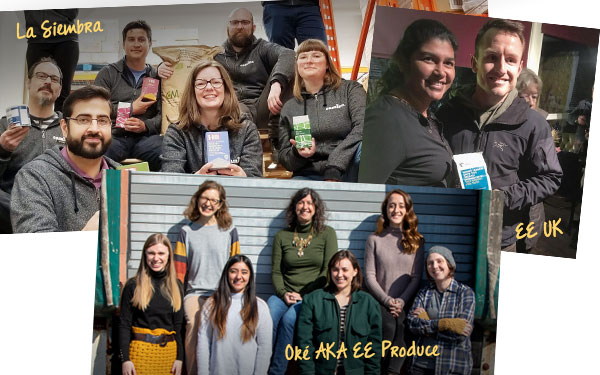 Equal Exchange is an alternative trade organization and we are proud to be part of a network of other alternative traders. Over the years, we have banded together, at first less consciously and now very intentionally to build our shared alternative trade network, an ecosystem if you will. 
These fellow organizations include Equal Exchange UK who started around the same time as Equal Exchange US with a kindred mission, the same name, and with similar roots in the food coop movement. We were two completely separate organizations then but in 2013 we officially came together as a united Equal Exchange working to build markets for small farmers in the US and the UK. 
Oké USA started as a collaborative endeavor between us, Dutch alternative trader and Equal Exchange mentor Agro-Fair, and the produce non-profit, Red Tomato, which was started by Equal Exchange co-founder Michael Rozyne. Oké began as an attempt to build a small farmer fairly traded supply chain in the banana industry which is built on corporate control and worker exploitation. A few big players dominate the banana trade with race to the bottom pricing. In the mid-2000s Equal Exchange took on a primary role in Oké further deepening our organizational connection. When Equal Exchange worker-owners voted to invest in Oké, the company hadn't made a penny. Today, Oké is making serious waves in the produce world sourcing bananas and avocados from small farmers in Ecuador and Peru. 
In 1999, La Siembra was founded in Canada, also as a worker coop with a particular focus on chocolate and sugar. Over the last two decades we've continued to collaborate, including on our first hot cocoa product, and through ongoing solidarity between our organizations.  
As the food system becomes increasingly consolidated, influenced, and owned by larger corporations, we must double our efforts to build international cooperation, solidarity, and innovative reform in the market through alternative trade, in partnership with other alternative traders.
Sitewide sale now through May 5
This sale runs Saturday, May 1st through Wednesday, May 5th at 11:59 PM Pacific. If you'd like to place an order on the phone, call us at 774-776-7366 during usual business hours Monday, May 3rd through Wednesday May 5th. Please note that our summer chocolate shipping fee and procedures are now in effect. All chocolate orders have an additional $10 fee and will ship with ice and insulation.
Do I need a discount code for Equal Exchange's online sale? No. The sale price is automatically calculated. No need for a code. You'll see the sale price both before and after adding cases to your cart. Standard shipping terms and fees apply. This sale cannot be combined with other offers.
If you are not already a member, we invite you to join our growing Citizen-Consumer community of organizers and activists working together to build an alternative trade network. Join us!

S T A Y   C O N N E C T E D
774-776-7366  
50 United Drive, West Bridgewater, MA 02379  
© 2020 Equal Exchange Inc. All rights reserved.

Other emails from Equal Exchange, Inc
Shop without the noise.
Get our free newsletter of hand-picked sales you need to hear about from the web's best brands.