Equiderma's best grooming options.
Gentle and effective products made with your horse in mind.
This email was sent
At Equiderma, helping you be a better caretaker to your horse is our top priority. That is why we have spent years making sure our products are gentle yet provide you with the reliable and effective results you have been looking for
.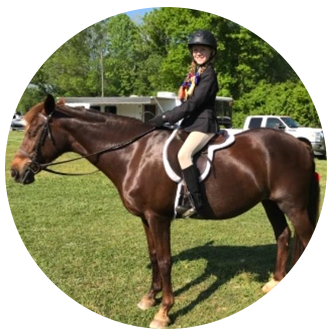 " I found Equiderma online. I was mainly looking for a good fly spray, but when I read about some of the other products, I thought I would give them a try. I ordered the fly spray, the lotion, the shampoo, and the ointment. My daughter had her first schooling show in May, and we had just received our Equiderma products in the mail, so we thought we would give the shampoo a try when bathing Daisy for show prep. We could not believe how shiny she was - just from the shampoo!!! It was amazing! We didn't even need to use Show Sheen; she was THAT SHINY. My daughter had the shiniest pony at the show!

I've always been a skeptic about a shampoo making much of a difference, but I am now a firm believer in Equiderma. Not only was Daisy beautiful and shiny for the show, she stayed that way for a couple of weeks after bathing her that one time with the shampoo! It seems to repel dust and dirt (and our pony loves to roll!). Everyone at the barn was amazed at how well the shampoo worked. I am also very pleased with every other product I ordered.

The fly spray works wonderfully; I even spray it on myself to keep the bugs away. Another horse got a big chunk bit off of her, and after only a few applications of the ointment, the hair was already growing back. I just used the lotion for the first time today on a horse that has rain rot. Can't wait to see how well/quickly the lotion will work! I can honestly say I have never been this impressed with any other products I have tried. I love Equiderma and highly recommend it to everyone!!! "

— Sabrina from Asheville, North Carolina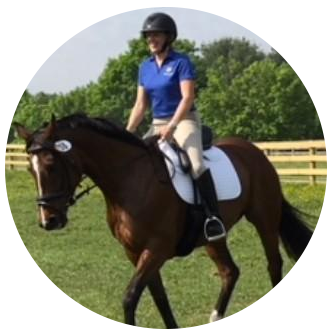 "I have been using Equiderma products for about a year now. I started by buying the conditioner and the zinc oxide paste. The zinc oxide made scratches on Nellie's foot disappear, and I didn't have to worry that I was using harsh chemicals on my horse. Since I had such good success with the other products, I decided that I was going to try the Horse Spray. I was again very pleased with this product. It smelled good and I felt good putting it on my horse knowing that it wasn't full of harsh chemicals, as well as the fact that I wasn't breathing in harsh chemicals.

BUT, most of all, it WORKED. I put it on my horse as she was standing there swishing her tail and stomping her feet, and then suddenly I noticed she stopped and stood there; no swishing, no stomping and taking a sigh of relief. She used to move around when I would spray her, but now it's as if she knows this is good stuff that works. Thank you for making better products that we can feel good about using on our horses. I am a saddle fitter, and due to the success I have with these products I don't hesitate to recommend them to my clients. "

— KC from Baltimore, Maryland

Contact us with any questions
9 AM - 5 PM EST Monday - Friday
(800) 573-1020
[email protected]