Hello FN Sharp. Bye Bye Dull Knives
Sure, we make beautiful knives, but what really separates us from the rest is the fact that we will keep them sharp for you.
This email was sent

Dull knives.
They plague us during every meal prep.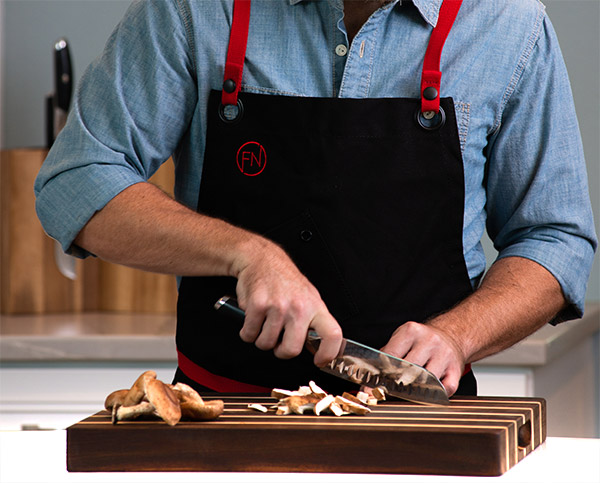 While standing over the cutting board, we promise ourselves that we'll find a sharpening service, or search the closet for that sharpener that we bought last year. But after the dishes are washed, and the after-dinner activities begin, dull knives become a faded memory.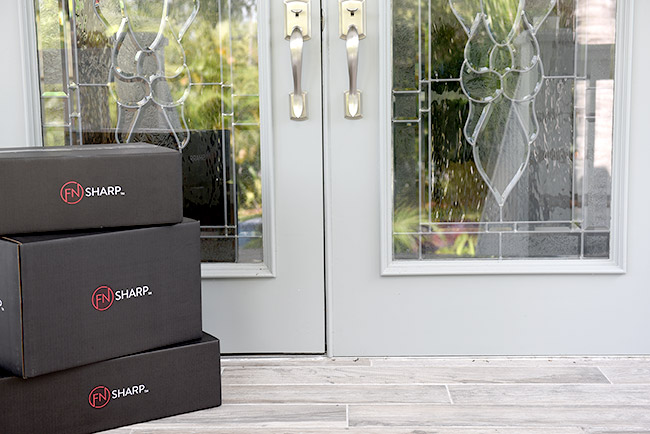 Don't you wish that you could have sharp knives appear at your door, right when you need them?
We did too! So we set out to become the only premium knife company with a sharp knife delivery service. To ensure that our fellow home chefs are never left knifeless, we ship the sharp knives first. After you receive the sharpened knives, then you return the dull knives in the pre-paid packaging provided.
Convenient
Revolutionary
Effortless!
F.N. Sharp LLC, PO BOX 1085 Tarpon Springs, Florida 34688,
You received this email because you are subscribed to The Best of the F.N. Sharp Blog from F.N. Sharp LLC.
Update your email preferences or unsubscribe.