Fairphone's Sustainable Savings
...and Hollywood-level Youtube productions 🙌
This email was sent
Sustainable Savings: The Fairphone 3+ Bundle for 499€
The Fairphone 3+ is our sustainable allrounder. Made with care for people and the planet, with all the perks of a modern smartphone - and so much more. Pair it with our True Wireless Earbuds and save 40€ on the bundle - For a limited time only.
The offer stands until January 3rd 2022.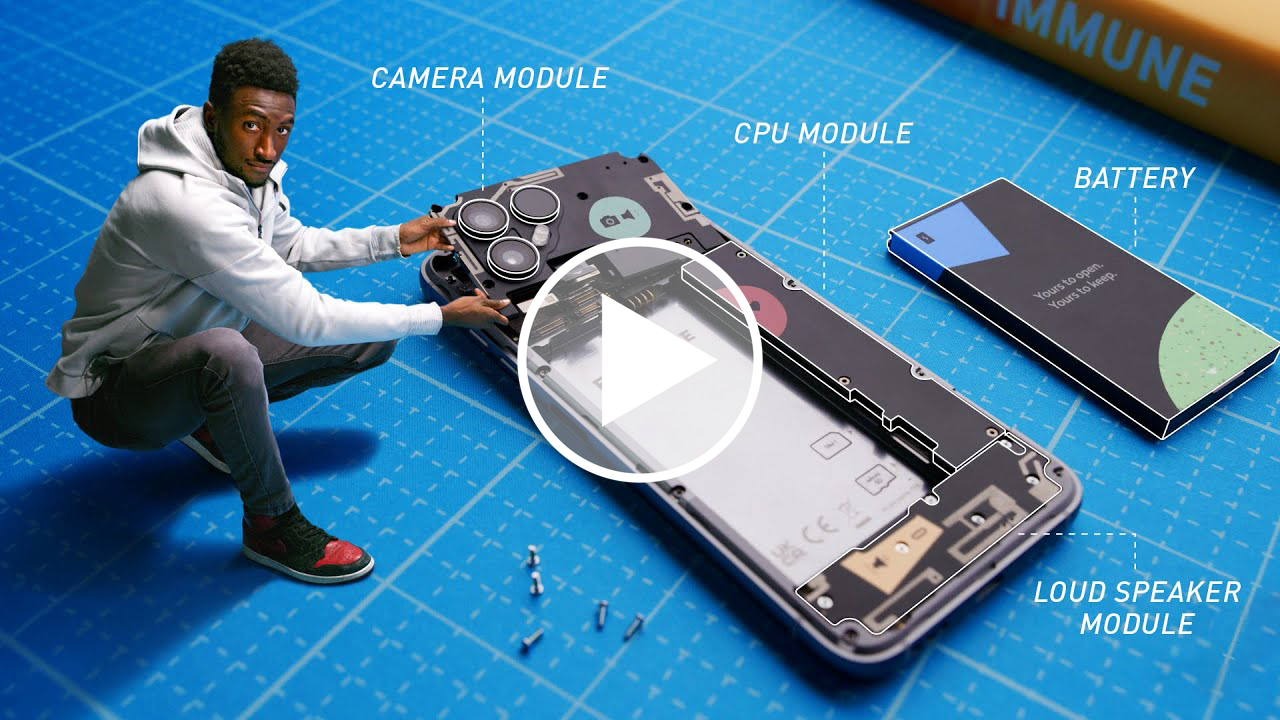 Youtube tech reviews just got a little fairer

For those of you who don't know him yet, we'd like to introduce Marques Brownlee. Arguably the most influential tech reviewer on Youtube, with definitely the most quality video productions out there. His nuanced, unbiased take on the Fairphone 4 unlocks a whole new audience for us - 2.5 million and counting to be exact.
Stick around to the end of the video for a very important step in the right direction.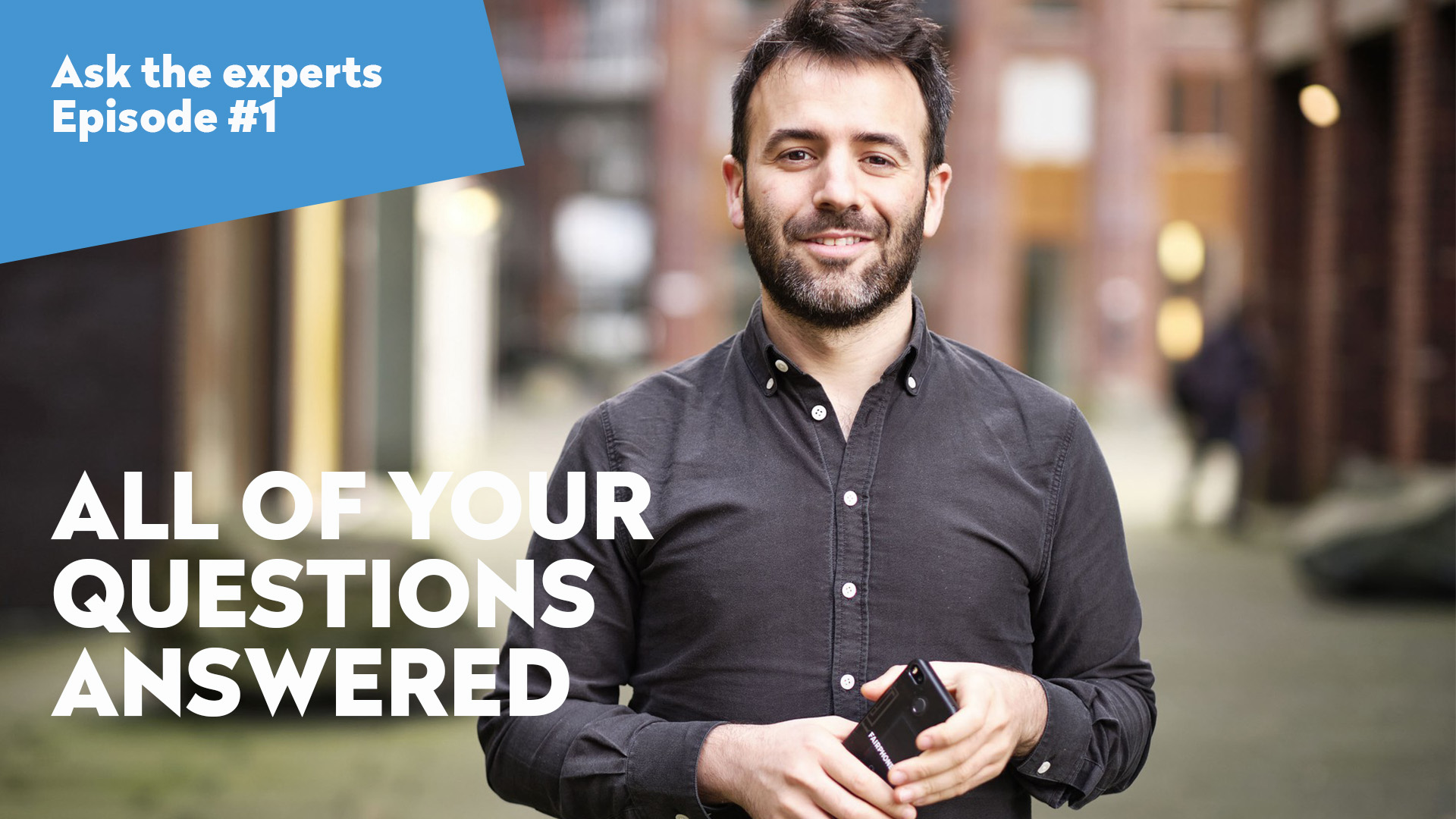 Difficult questions? Straightforward answers!

"Where's the audio jack?!", "Are you planning modular upgrades?",  and more 🤔🧐 Since we've launched the Fairphone 4 we've received a ton of great questions. So we thought it would be worthwhile to chase down the experts behind the Fairphone 4 and get all the answers straight from the source.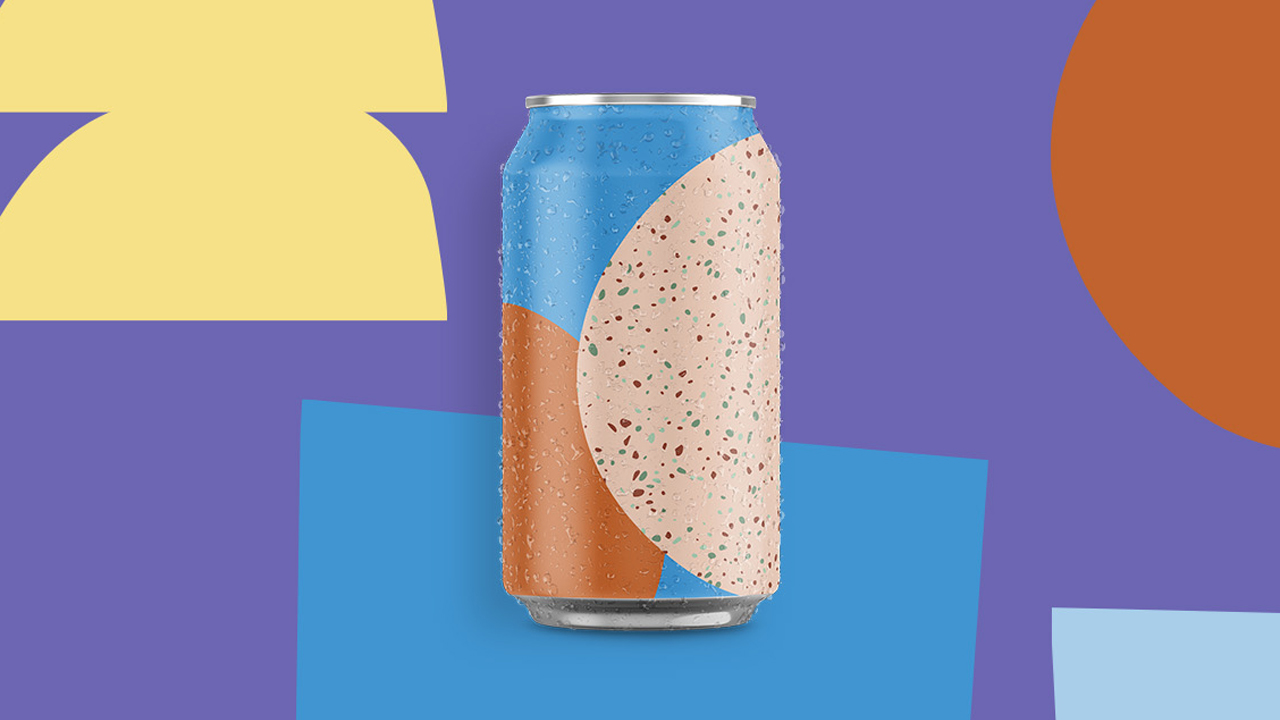 Digging deep for responsible aluminum

You probably don't think about aluminum a lot. We do – it's one of our 14 focus materials. But we really dug deep when we decided the Fairphone 4 was going to have an aluminum frame rather than plastic. And it turns out, there's much more to it.
Fairphone 4 Protective Cases
Just in case, we've got you covered! We're on a mission to help your Fairphone 4 last as long as possible! These form-fitting protective cases are made from 100% recycled material and provide extra comfort, durability and style. And they come in your favorite colors... If your favorite colors are red, green and black :)




Want to change how you receive these emails?
You can update your preferences or unsubscribe from this list.

Copyright © 2021 Fairphone, All rights reserved.



Recent emails from Fairphone.com

See more