Greetings from France
Updates about the store, new products, and Paris!
This email was sent
Updates about the store, new products, and Paris!
Happy Sunday everyone!
Welcome back to Sunday Stories, the weekly email where I give you updates on what is going on at feat!
My cousin is getting married in France so I have spent the past few days in Paris. A few takeaways:
1. Traveling is so important.
We live in such a large, beautiful world. There is so much to explore and learn. Perspective is a superpower.
Understanding other people and cultures will help you have more compassion, more meaningful relationships, and help you understand yourself better. 
2. There is never a good time to travel.
We are always "too busy" to go on a trip.
Once you understand there is never a good time to travel, you'll learn that it is always a good time to travel. There is no better time than now!
3. Traveling can benefit your work. 
Taking time to unplug and recharge allows you to come back with fresh ideas.
Getting exposed to new worlds inspires you in ways you could have never imagined.
After being in Paris, my mind is racing with so many new product ideas. The people here have such a different style that has inspired me so much.
I can't wait to take bits and pieces of what I've seen here and incorporate them into new products!
Speaking of new products, we made a (very) limited edition hat that I have been wearing almost every day.
We will be releasing them as an in-store exclusive, but I know some people here won't be able to make it to the store.
Respond to this email if you want one, and I'll pick a few lucky winners to ship some to! I love the colors and the saying "enjoy the ride."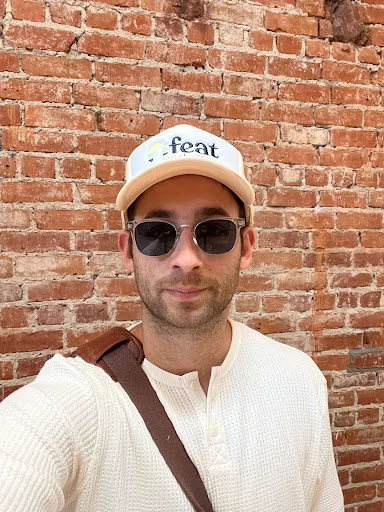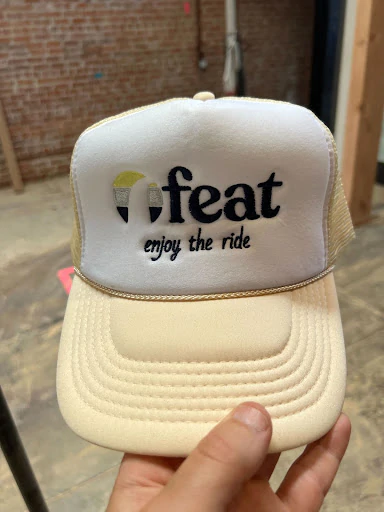 We only have 1 life and there will be ups and downs. The best way to live it is by enjoying the ride!
Also, check out the waffle henley I am wearing in the photo, my new favorite shirt.
It's marked as men's but can be worn by women as well. It is INSANELY soft and also looks great with anything.
Store Update:
We will be (hopefully) launching the last week of May.
It's been a very difficult time to launch a store, the supply chain is so delayed right now. Couches are delayed months, retail racks are delayed weeks.
We are doing everything we can to pull it together ASAP, will update everyone with the launch date as soon as we finalize it!
Hope you all have a fantastic week!
– Taylor 


You received this email from Feat Clothing. If you would like to unsubscribe, click here.

Recent emails from FeatSocks.com

See more