End of Summer Sale Starts Now!
15% OFF All Candles + Free Shipping! No Images? Click here
This email was sent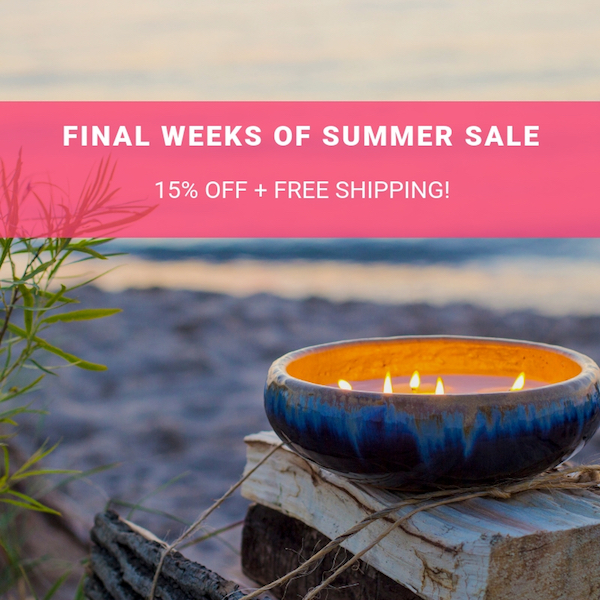 Celebrate the final weeks of Summer with 15% OFF all candles + free shipping!
HURRY, this offer burns out soon!

The FlashPoint Candle Villa Collection features contemporary-shaped vessels while utilizing classic Earthenware pottery handmade by American artisans. Our signature blue glaze is on the exterior of every candle, no matter the color, and contains premium soy-blend wax and sprinkled with eco-friendly cotton wicks. These candles are perfect for any outdoor or indoor space, coffee or end tables, patios, and porches. Repurpose the candle vessels after the wax has burned, making for a perfect keepsake container or planter.

The FlashPoint Candle Mini Collection features delightful candles sized for everyday use. Place them all around your home, mix and match fragrances to create your own blends, light 3 or 4 at a time! These handmade scented candles are poured with soy wax in Tennessee, each mini has one clean-burning cotton wick and a soft fragrance throw. Our mini candles are perfect for countertops, coffee tables, mantles, bedside tables, and baths. Available in over 20 fragrances!
FlashPoint Candles are hand-poured by American artisans using soy wax and sprinkled with cotton wicks, then balanced with finely blended fragrances.