[Limited Release] Spicy, Sweet, Refreshing Frankincense Sacra
Email sent: May 18, 2021 11:25am
Watch the new docuseries 'Proven' for a limited time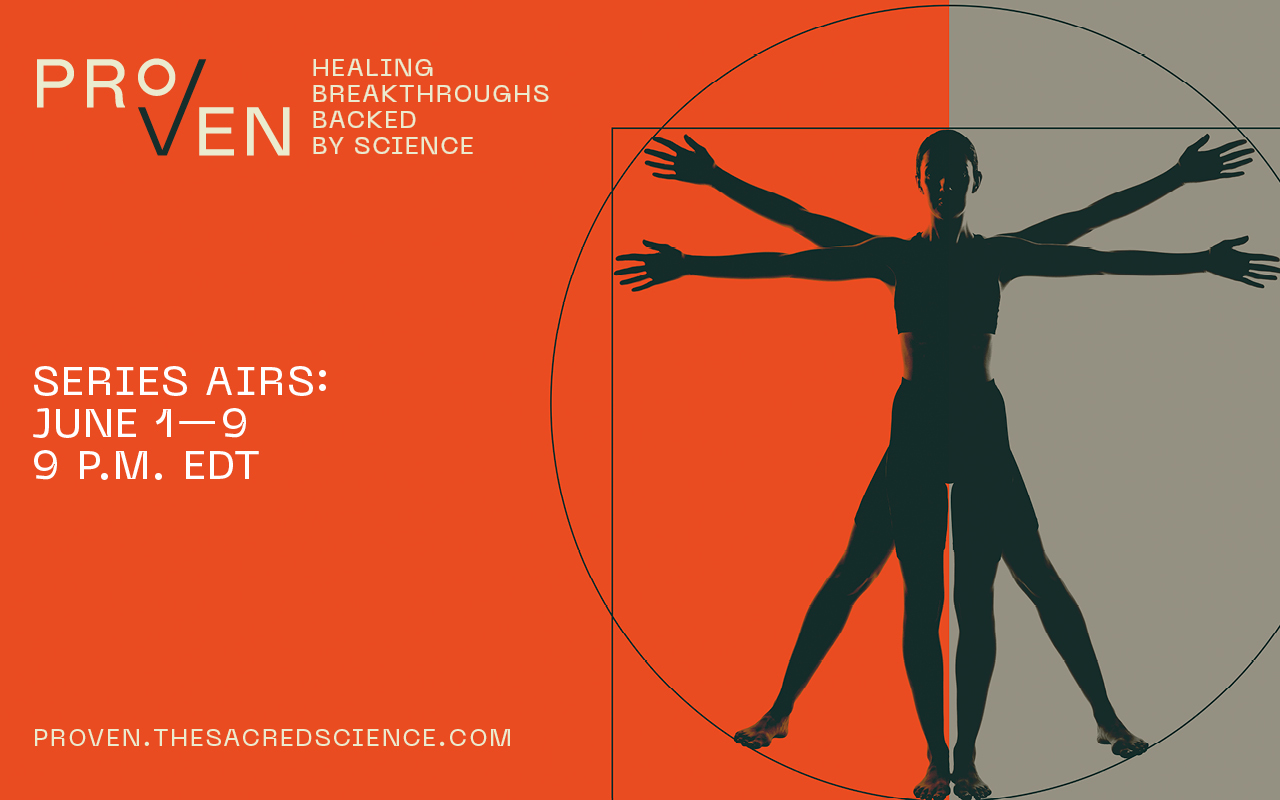 Did you know that ashwagandha, an ancient Ayurvedic herb that has been used for 3,000 years, has been scientifically proven to reduce blood sugar levels and relieve stress? 
Studies also indicate that this herb can improve brain function, lower cholesterol and triglyceride levels, and reduce inflammation in the body.
Another study found that a specific area of Russia experiences significantly lower cancer rates than other regions with similar socioeconomic status, diet, and environmental factors. 
The difference? People drink a lot of Chaga tea, called a mushroom by some, and an herb by others... 
These are just two remarkable natural healers — and they're not even the tip of the iceberg.
Thousands of studies show the power of nature's remedies to heal the body. Everything from chronic stress, inflammation, to heart disease...
Incidentally, 17,000 people die from anti-inflammatory drugs each year in the U.S. — and you can easily purchase them over the counter. Prescription drugs are just as dangerous.
Herbs, on the other hand, do not kill humans. They do kill potentially harmful bacteria and viruses. 
Antibacterial herbs have been scientifically proven to be effective in treating conditions ranging from cold and flu, to bladder infections, to a simple sore throat.
If you love our healing botanicals, you already know about the power of nature's plants. But if you'd like to delve deeper and learn more — check out
PROVEN
to see for yourself. 
It's loaded with complementary, alternative, and natural ways to protect — and reclaim — strong, optimal health. Many of these well-vetted healing resources are amazingly simple, and you can easily take advantage of them all by yourself! 
Far more treatments and therapies exist in this world than you're being told about — and their power has been scientifically proven.
PROVEN provides the hard data, showcasing the undeniable power of "alternative" modes of healing, including practices like acupuncture, electromedicine, yoga... and herbs.
In the words of David Winston, a clinical herbalist and ethnobotanist for over 50 years: 
"Herbs can be an incredibly effective way of improving your health, your family's health and, I believe, our country's health and the health of the planet itself, if we learn to use them wisely."
There are more healing wonders at our fingertips than ever.
And you don't have to depend on belief alone… because it's all proven. See for yourself.
Your Friends at Floracopeia 🌿




Other emails from Floracopeia
Jul 29, 2021

[VIDEO] The World's Best Helichrysum, Hand-Harvested From the Mediterranean Hillsides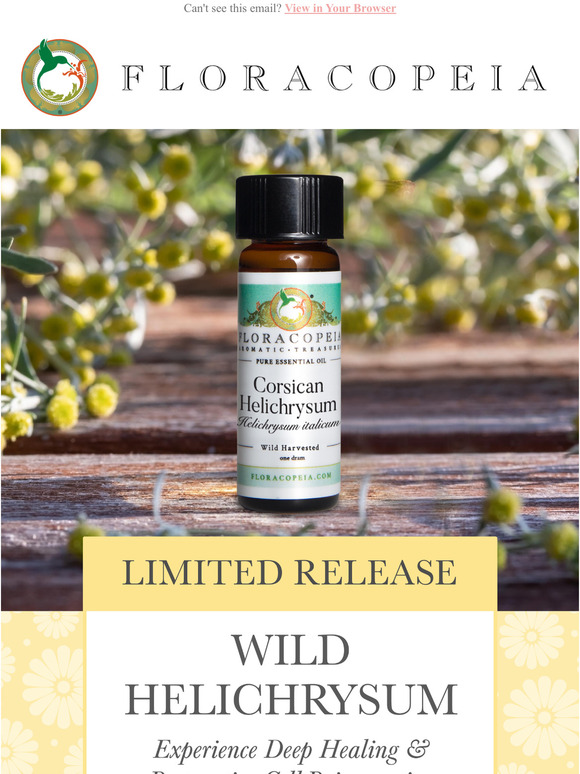 Shop without the noise.
Get our free newsletter of hand-picked sales you need to hear about from the web's best brands.