"The best salad you've ever eaten in your life."
The kicker? This one sweet and tangy ingredient.
This email was sent
It's not the dressing so good you could drink it (but you could) and it's not Great British Bake Off winner Nadiya Hussain's brilliant trick for making the whole thing ahead (but you could).

It is an ingredient that will make your salads easier, greener, and more delicious—and we've been throwing it away for too long.
Yours,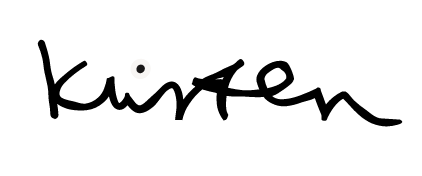 Kristen Miglore
Founding Editor of Food52, 10 Points if You've Already Guessed What It Is
Serve Immediately Anytime
See just how swiftly this bright, herby, salty, crunchy, juicy, everything-you-want salad comes together—whenever in your day you want to make it.
Author Brian Levy bravely tackled writing a baking book with no added sweeteners whatsoever—no sugar, no honey, only fruit and other whole ingredients. Hear all about his hits, misses, and genius discoveries along the way.
This is the heavy-duty, easy-gripping, sharp-as-heck chef's knife I turn to for big chopping jobs (especially in hairy situations like this week's recipe).
Next up: See Samantha Seneviratne (and Artie!) make Easy and Cheesy Spicy Scallion Pasta on Cook and a Half.