Big Discounts & NEW Underarm Pads against Sweat Stains by Manjana
Email sent: Mar 8, 2019 4:05pm
If you can't properly read this e-mail then click on: Open in Browser

Dear Mrs.
Herewith you receive our first newsletter in 2019 with big discounts and interesting news around the topic Sweating.
We wish you a stress- and sweatless March!
1. NEW - manjana® SWEAT PADS washable - against sweat stains
2. NEW - manjana® SWEAT PADS washable PLUS - for maximum protection against sweat stains
3. Up to 78% Off Selected Items
4. 10% Off - Functional Bodywear Against Sweat Stains
5. 10% Off - SweatStop® IXAL for the Treatment of Axillary Hyperhidrosis
6. Antiperspirant Set Against Hand Sweat - Save 2,90€
7. Antiperspirant Set Against Foot Sweat - Save 2,90€
8. 10% Off - SweatStop® Powder Stick Cinnamon Menthol for Feet
9. 10% Off - the Right SweatStop® Antiperspirant for Every Need
  Other Popular Products
Your Functional Cosmetics Team

Functional Cosmetics Company AG

Nauenstrasse 67

CH-4052 Basel

www.functional-cosmetics.com/en


This e-mail may contain confidential and /or privileged information. If you are not the designated recipient (or have received this e-mail in error) please notify the sender immediately and delete this e-mail. Any unauthorized copying, disclosure or distribution of the information in thise-mail ist strictly prohibited

Notice: The expedition of the e-mail newsletter applies according to Swiss Law, Basel
Other emails from Functional-cosmetics.com
Jul 27, 2020

New Studies on Antiperspirants - BfR states Aluminium is Harmless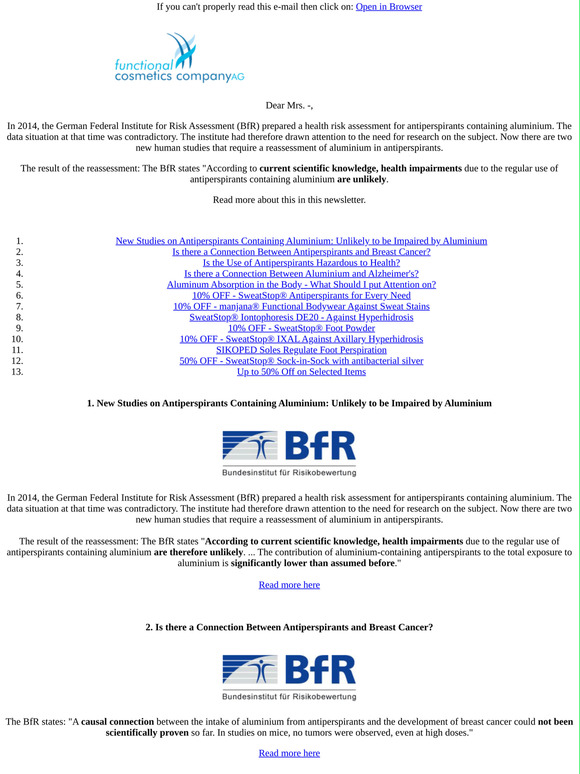 Jun 29, 2020

Enjoy Summer Without Sweat Stains - Discover New Products and Discounts Now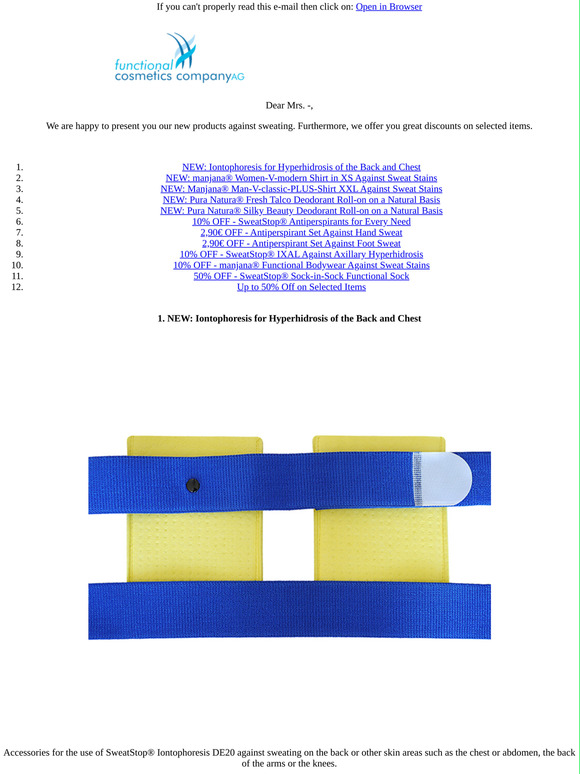 May 12, 2020

Enjoy May Without Sweating - NEW Products and Discounts on SweatStop, Manjana and More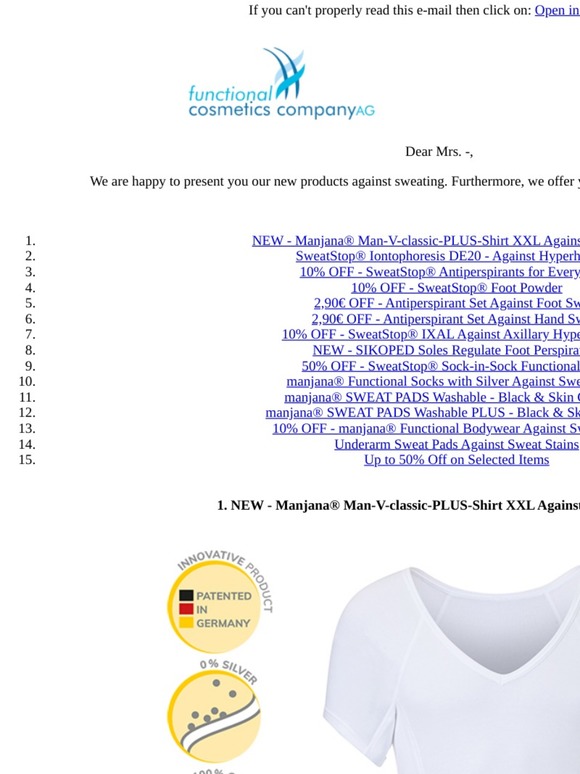 Jun 21, 2019

NEW Against Sweaty Feet - manjana Functional Socks with Silver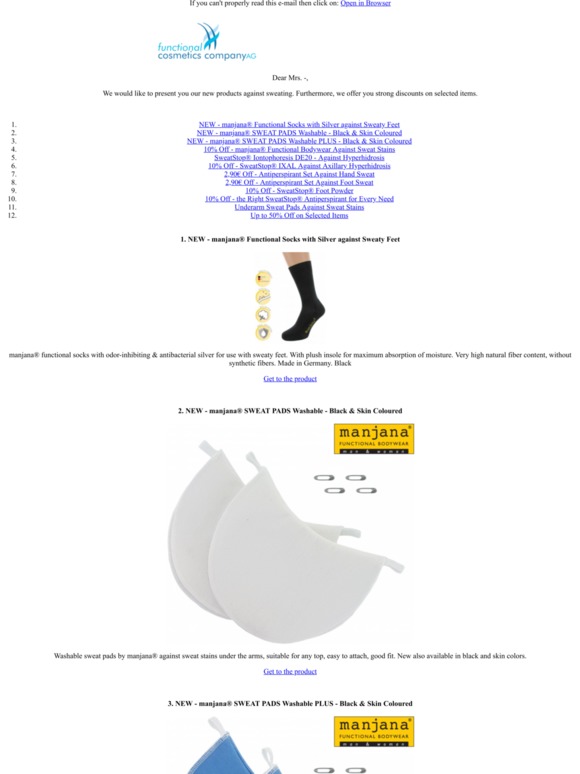 Jun 7, 2019

Enjoy Summer Without Sweating - NEW Products Against Sweating and Strong Discounts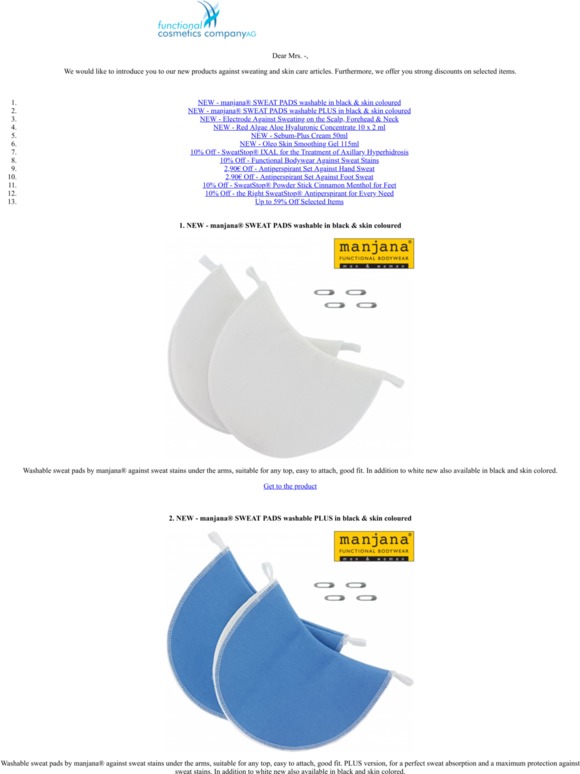 Shop without the noise.
Get our free newsletter of hand-picked sales you need to hear about from the web's best brands.