A message from our founder on Ukraine
Standing together, for peace.
This email was sent
There are none so blind
as those who do not see
I never thought I would use the word 'war' in my lifetime — especially war within Europe — as I would have hoped we had learned from our collective experience. The past two years we have been living through a global pandemic that has caused physical separation for millions around the world. For the first time in our lifetime, we faced a common enemy, which gave us the opportunity to bring humanity together in a shared mission to eradicate the virus. We should have emerged shoulder to shoulder, more unified, compassionate and empathetic than ever before. And yet, here we are, on the precipice of a more dangerous chapter of our civilized history, driven purely by the need to divide.
For our Ukrainian brothers and sisters, the nightmare is already very real. It is unthinkable that we are faced with a scenario where a sovereign European nation has been invaded, unprovoked and without justified cause. I stand with Ukraine. I stand for freedom and democracy. We are living in dangerous times, where people are divided and looking for division and this just shows us we still have a long way to go. We owe it to future generations to do whatever we can to bridge these divides.
As a company, G Adventures has cancelled all tours in Russia. We will no longer accept Russian nationals residing inside Russia on our trips, nor will we take bookings from Russian agencies. Unfortunately, these sanctions and forced global isolation will impact everyday people who may not agree with — and who may even be brave enough to protest — their country's politics. However, these sanctions are essential in order to apply pressure on the entire country and to invoke change. There are many fine people in Russia who are now forced to become part of the solution. At this advanced stage where war has already commenced, there are only three options: deposed leadership, a complete regime change, or retreat from actions already taken. All of these come back to an internal solution created by global pressure and unfortunately good people become an important part of the story.
I have always said travel can be the fastest path to peace, so it breaks my heart that it has come to this. If you are reading this and have the privilege to do so, please continue to be the shining light and get back out there and travel. It's only by connecting with other cultures that we can foster connection and understanding between different countries and communities. This cultural exchange is the backbone of what I built this company on 32 years ago and it must continue.
Our travellers and team members continue to show extraordinary resilience in our commitment to delivering these life-changing experiences, even when faced with the most challenging of situations. Thank you to everyone who has stood by us and who continues to be passionate about changing the world through travel.
Travel is the most powerful way we can open our hearts, minds, and eyes to the beauty of the world, especially in the darkest of times.
Let us continue to stand together, for peace.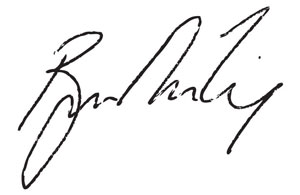 Bruce Poon Tip
Founder, G Adventures
Recent emails from G Adventures EU

See more