En Beenilenleri sizin iin setik
Email sent: Oct 12, 2021 5:19am

Tüm Sipariþlerde Ücretsiz Ýade!

| | |
| --- | --- |
| Paylaþ: | |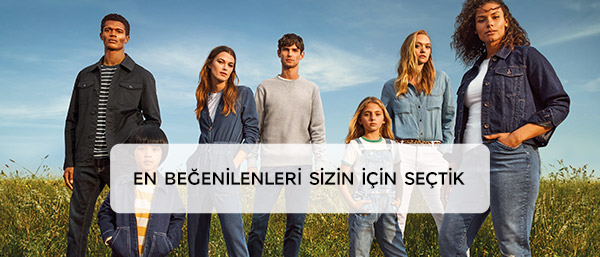 | | | |
| --- | --- | --- |
| | Balenli Full Cup T-Shirt Sütyen A-E |   |

 

 
 

| | | |
| --- | --- | --- |
| | Yüksek Belli Mom Jean Pantolon |   |

 
 
 

| | | |
| --- | --- | --- |
| | 5'li Saf Pamuklu Cool & FreshT Trunk Seti |   |

 

 
 

| | | |
| --- | --- | --- |
| | Fermuarlý Polar Sweatshirt |   |

 
 
 

| | | |
| --- | --- | --- |
| | Saf Pamuk 2.5 Tog Grafik Desenli Uyku Tulumu (0-36 Ay) |   |

 

 
 

| | | |
| --- | --- | --- |
| | StormwearT Unicorn Desenli Balýkçý Mont (2-7 Yaþ) |   |

 

 
 

| | | |
| --- | --- | --- |
| | StormwearT Dinozor Desenli Puffer Þiþme Mont (2-7 Yaþ) |   |

 
BÝZÝMLE ALIÞVERÝÞ YAPMANIZ ÝÇÝN BÝRKAÇ NEDEN
0850 222 22 67
MÜÞTERÝ HÝZMETLERÝ 09.00 - 18.00 SAATLERÝ ARASINDA HÝZMETÝNÝZDE.

 

ÜCRETSÝZ ÝADE
UPS KARGO ÝLE ÝADENÝZÝ ÜCRETSÝZ GÖNDERÝN.

 

GÜVENLÝ ÖDEME
BÝLGÝLERÝNÝZ 2048 BIT ANAHTAR ÝLE ÞÝFRELENMEKTEDÝR.
Hüküm ve koþullar için gizlilik politikamýzý inceleyebilirsiniz. Email'lerimizin gelen kutunuza geldiðinden emin olmak istiyorsanýz [email protected] email adresimizi güvenli gönderenler listesine ya da adres defterinize ekleyebilirsiniz.
Lütfen bu mesaja yanýt vermeyiniz. Bu otomatik bir iletim sistemidir. Marks & Spencer e-bültenine - olarak kayýtlýsýnýz. Bu e-bülten, duyurularýmýzdan haberdar olmak isteyenlere gönderilmektedir. Ýleride e-bültenlerimizin size engelsiz ulaþmasýný istiyorsanýz lütfen [email protected] adresini güvenli göndericiler listenize ekleyiniz.

Marks and Spencer
0850 222 22 67 - Kozyataðý Mah. Sarý Kanarya Sok. Yolbulan Plaza B Blok Kat 7 No.16 34742 Ýstanbul

Mersis No: 0389-0666-0200-0011
marksandspencer.com.tr
© 2017 Marka Maðazacýlýk A.Þ.
Bu mesaj size euro.message aracý hizmet saðlayýcýsý kullanýlarak iletilmiþtir.
Shop without the noise.
Get our free newsletter of hand-picked sales you need to hear about from the web's best brands.