Double Your Impact On November 30th
This email was sent
For nearly two decades Global Mamas has placed an emphasis on creating a safe and empowering work environment for women to succeed and achieve financial independence by following fair trade practices. During that time we've been working to upgrade our production centers and thanks to you, we are nearly done with the first Fair Trade Zone building, which will provide indoor space for the seamstresses and jewelry makers.

Now we turn our attention to providing a safe and environmentally friendly workspace for the Global Mamas batikers. Batik is a labor intensive art form and requires a lot of creative space to print and dye long lengths of fabric. Soon, you will have an opportunity to join the Global Mamas Community in making this space a reality. Giving Tuesday is a global generosity movement that encourages people to do good and will take place on November 30th. We humbly request your support on that day to help us construct this next section of the Fair Trade Zone that will provide sustainable livelihoods to over 150 batikers, seamstresses, weavers, hyacinth harvesters, bead makers and assemblers.

If you're eager to donate, THANK YOU! Please hold on to that excitement and donate on November 30th so that your donation will have double the impact as we receive matching gifts on this day only. 
The Mamas meet with designers to give direct input on the batiker work station.
DOUBLE YOUR IMPACT ON NOVEMBER 30TH.
On November 30th we will be participating in 
Giving Tuesday
 to raise funds to construct the new batikers workspace at the Fair Trade Zone.
Here's how you can join the Global Mamas community in this effort:
 
---
1) Mark your calendar to donate on November 30th
Only on this day will we receive matching funds. 
2) Know where to make your donation: check out our Global Giving
 page
You will see our "Donate" button on the right side. Choose a one time or monthly gift.
3) Help us spread the word and share our fundraiser page
If you think others in your community would be interested in supporting our growth, please spread the word. 
Here's a quick look at the batik process - from carving the stamp to drying the fabric! Although batik is commonly practiced throughout West Africa today, the tradition is rooted in Indonesia. Watch how it's done by the Mamas.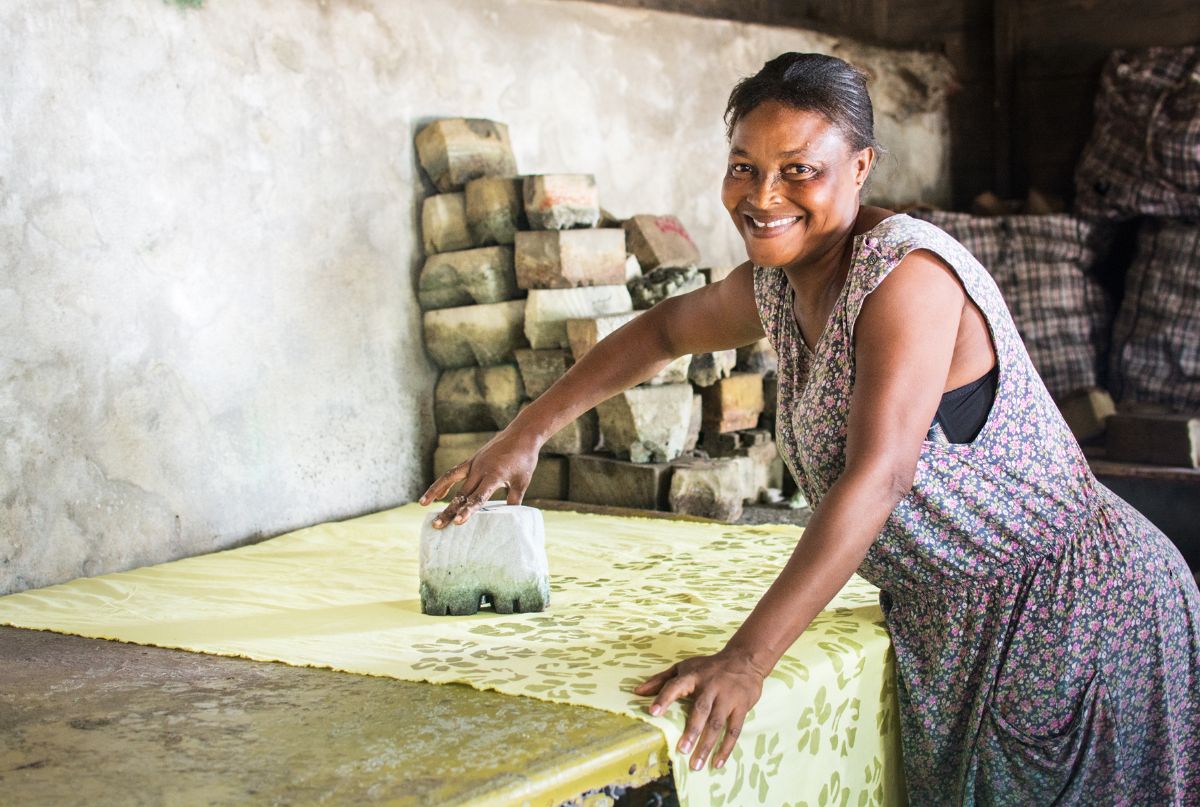 Batiker Mary Koomson

Recent emails from Global Mamas

See more