40% off only happens twice a year
These pieces won't stick around for long...
This email was sent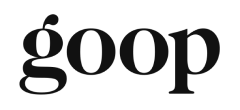 If this is your first rodeo, allow us to give you the rundown: Twice a year, we put on an epic sale. Everything is 40—F-O-R-T-Y—percent off. No code, no caveats—just the pieces you've been low-key lusting over all season, plus a few new surprises waiting for you.
Sound good? Of course it does. We look forward to seeing how well you wear it all.
3019 Wilshire Blvd, Suite 206  |  Santa Monica  |  CA  |  90403
Goop Inc. 2022 All rights reserved.
Company No.
5406040