drawing power from your shadow
Plus, an easy shrimp salad recipe and what an at-home fertility test can tell you.
This email was sent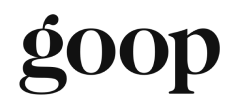 G. LABEL: LA DOLCE VITA

Inspired by the distinctive striped umbrellas of the Italian Riviera, the June collection is our love letter to the sun-soaked days of summer. Easy tailored separates. A limoncello-hued sundress. Lightweight trousers that look like they were plucked from the set of The Talented Mr. Ripley. Walking the line between playful and polished, these 10 pieces will set you up for the season beautifully.
 

WHAT CAN AN AT-HOME FERTILITY TEST TELL YOU?

Reproductive endocrinologist Kristin Bendikson, MD, talks fertility and explains why it's important to take a holistic approach to reproductive health and family planning.
 

GINGER AND CILANTRO SHRIMP SALAD IN AVOCADO HALVES

A fun and healthy twist on the classic, it's easy and packable—perfect for a beach picnic.
 

RESOURCES FOR YOUNG ADULTS WITH CANCER

​​A handful of organizations are working to make an early-adulthood cancer diagnosis suck less—by building community, supporting mental health, and offering programs that align with young people's priorities and values.
 

DRAWING POWER FROM YOUR SHADOW

Psychotherapists Barry Michels and Kristan Sargeant guide you through exercises to help you connect with your shadow. "You can have intimacy with a part of yourself that you've been judging, abandoning, neglecting, denying," says Sargeant. "That allows you to take on challenges and take risks and actualize on hunches and inclinations and dreams and desires that are percolating inside of you."
3019 Wilshire Blvd, Suite 206  |  Santa Monica  |  CA  |  90403
Goop Inc. 2022 All rights reserved.
Company No.
5406040