my morning + evening skin routines
For Mother's Day, we've got to mother ourselves, too.
This email was sent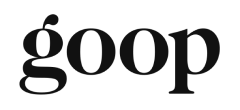 Extending love and care to all the maternal figures in our lives is what makes Mother's Day beautiful and powerful. Doing the same thing on an internal level—mothering ourselves—makes it even more so. How do I do it? A routine helps me take care of myself in the simplest, most effective way.
Beyond my coffee in the morning and my Camel Lights, I didn't have much of a routine until I was 25, when I started practicing yoga. Suddenly I was up every morning, six days a week, in Eddie Stern's shala, showing up for class and, as it turned out, for myself.

It's when I found out I had discipline—and that one basic routine created a framework that unlocked so much for me.

 
The words "self-care" can sound clichéd—what does that really look like for you? A few things that nourish me on a deeper level these days:
The long Faltrow dinner that we have every Wednesday, where all four kids sit down with us at the table.
Doing TM with Brad first thing in the mornings—I learned it seven or eight years ago, but it didn't become a routine until Brad learned, too.
A good, hot bath. I started taking one every night in 1998, when I was filming Shakespeare in Love in the UK, and I still do.
And maybe the ultimate is getting in the habit of caring for my skin every day. The benefits show up right there on your face. My morning skin routine helps me get ready mentally for the day, and my nighttime one winds me down. In honor of Mother's Day, the team gave me what I wanted and made kits out of my skin essentials (see below for my routines).
3019 Wilshire Blvd, Suite 206  |  Santa Monica  |  CA  |  90403
Goop Inc. 2022 All rights reserved.
Company No.
5406040