the Thursday newsletter
The benefits of microdosing, plus our annual Hamptons guide.
This email was sent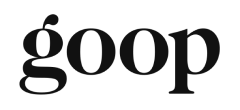 Microdosing is the practice of using a small amount of a psychedelic substance with the hope of enhancing well-being. Science has not yet confirmed whether microdosing works, but advocates claim it has vast benefits that are worth further research. Here, a look at how it works, the potential benefits, safety considerations, microdosing's impact on neuroplasticity, and more.
Just as our muscles repair themselves while we rest, so, too, does our skin. We were excited to take advantage of that natural skin-repair function: Our newest sun-damage superweapon is designed to work at night, while you sleep.
3019 Wilshire Blvd, Suite 206  |  Santa Monica  |  CA  |  90403
Goop Inc. 2022 All rights reserved.
Company No.
5406040