AirGill Face Masks Protect Yourself From Viruses.
This email was sent
The SDM3 AirGill Fabric Face Mask!

Available at Granite Workwear

We know that there is no cure yet for Covid-19, but did you know that viruses can actually be killed in textiles?

The AirGill face mask is a modern looking, snug fitting, low profile face mask that provides additional protection from infection.

The masks are treated with Polygiene ViralOff technology, which reduces viruses and bacterias by 99% within a two-hour timespan. Meaning your mask stays clean without you having to wash the mask yourself.

Orders yours online today at Granite Workwear.
vat FREE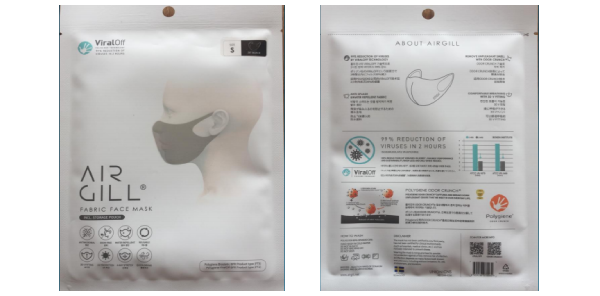 The SDM3 AirGill face mask comes packaged in a re-sealable foil wrap with a retail slot to prevent any contamination.

Furthermore, the packaging contains a wealth of information relating to user benefits - and includes QR codes linking you to websites where you can find out more about both the Polygiene ViralOff technology and the Odor Crunch technology.

Now in the UK with mask-wearing become mandatory in public places such as shops, it's important to invest in a face mask that protects you at all costs.
 
No VAT
Buy Now: £25.00   

No VAT
Now: £9.95    Was: £12.00

No VAT
Buy Now: £24.95
We only do the good stuff
We have over 4,000 quality products available and each one passes the Granite Workwear test. We work hard to be the best - from our expert advice to quick delivery you can count on Granite for all your work and country wear.
Recent emails from Granite Workwear

See more