New Fristads ESD Workwear Collection - Now Available! 😍
New Fristads ESD Workwear Collection Now Available at Granite Workwear! At Granite Workwear, we have just introduced a new collection of ESD workwear to the ever-growing Fristads range! You could reduce the risk of Electrostatic Discharge by combining your certified ESD equipment with the correct workwear from Fristads. Made from a lightweight, flexible material, each workwear garment contains conducive fibres that keep static electricity away. Shop Fristads ESD Collection Today We only do the good stuff We have over 2,000 quality products available and each one passes the Granite Workwear test. We work hard to be the best - from our expert advice to quick delivery you can count on Granite for all your work and country wear. © 2018 Granite Workwear, All rights reserved. Unsubscribe | View in browser
This email was sent
New Fristads ESD Workwear Collection
Now Available at Granite Workwear!
At Granite Workwear, we have just introduced a new collection of ESD workwear to the ever-growing Fristads range!

You could reduce the risk of Electrostatic Discharge by combining your certified ESD equipment with the correct workwear from Fristads.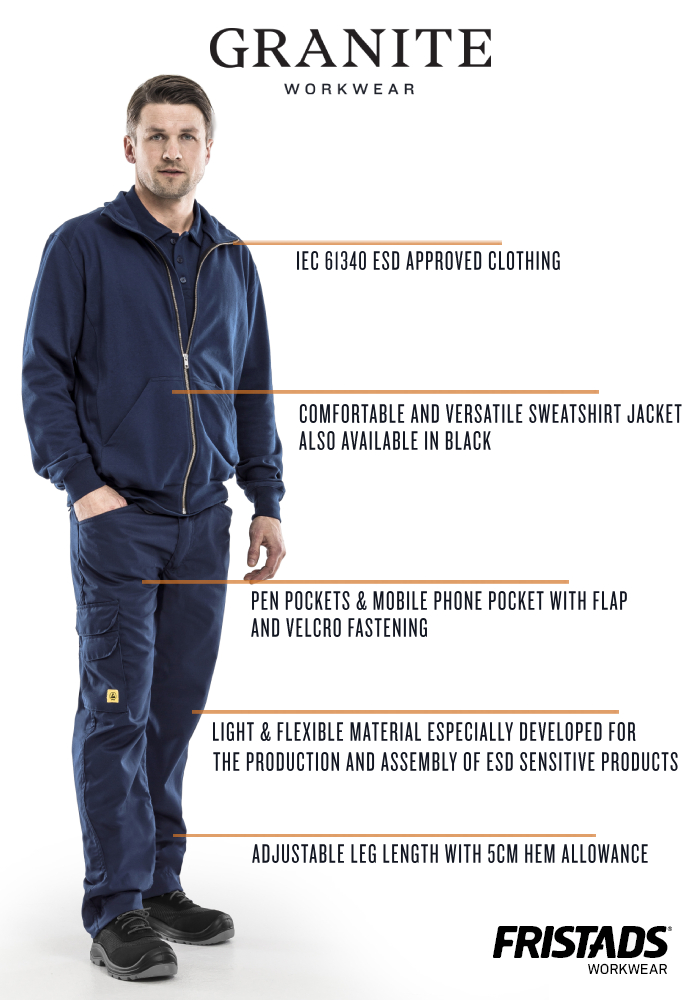 We only do the good stuff
We have over 2,000 quality products available and each one passes the Granite Workwear test. We work hard to be the best - from our expert advice to quick delivery you can count on Granite for all your work and country wear.