The 3 Piece Covid-19 Survival Kit! Stay Safe, Protect Yourself & Others!
This email was sent
The Covid-19 3-Piece Survival Kit!

Exclusively at Granite Workwear

While the Coronavirus pandemic is still very much present in the U.K. with new laws, and restrictions being introduced in cities across the U.K., you need to protect yourself and others against spreading the virus again.

The Covid-19 3-Piece Survival Kit helps you stop the spread of the virus and keeps you clean and safe when social distancing can't be achieved (such as your job).
free vat available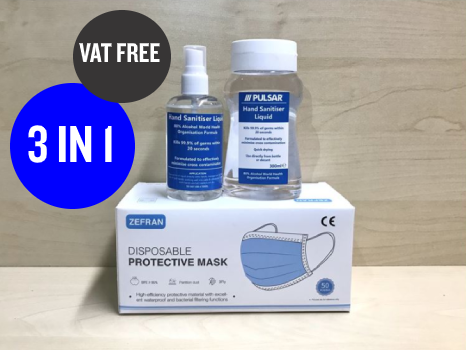 This kit will surely help keep you safe from the virus with:

50 disposable face masks
Hand sanitiser
Mist spray to use in your car, handbag or toolbag

 
No VAT
Buy Now: £9.95

No VAT
Buy Now: £7.95

No VAT
Buy Now: £19.95
We only do the good stuff
We have over 4,000 quality products available and each one passes the Granite Workwear test. We work hard to be the best - from our expert advice to quick delivery you can count on Granite for all your work and country wear.

Recent emails from Granite Workwear

See more