We've Teamed Up With Hardstaff Barriers To Improve Our Recycling Process!
This email was sent
Taking Sustainability Seriously, Together
We're proud to announce our partnership with Hardstaff Barriers who we supply PPE for as our first sustainable and environmentally friendly partner!

What does this entail? You may remember that towards the end of 2021, we introduced our Destruction and Recycling policy.

This means that if you buy your workwear or PPE or any products from Granite Workwear, if you return these back to us at the end of their life, we will recycle and reuse this in a measured and controlled manner, ensuring that your old workwear or PPE doesn't end up on landfill or worse, ends up in the wrong hands!
 
If you're interested in hearing more about our Destruction & Recycling policy and partnering with us, get in touch today!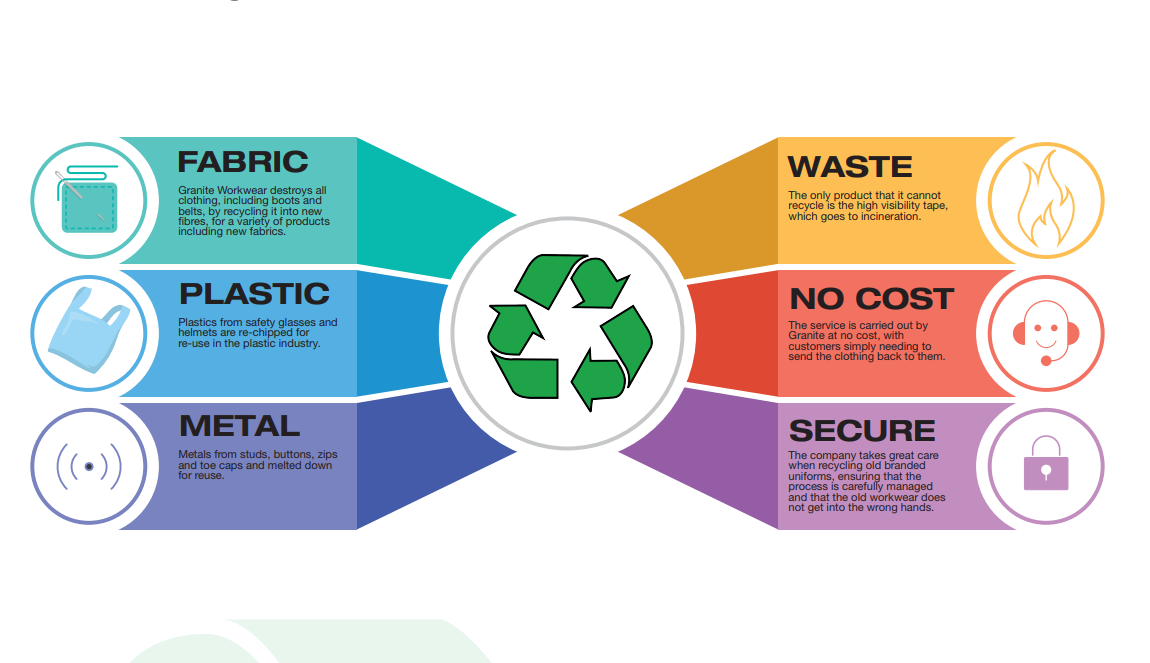 Hear What Hardstaff Barriers Had To Say...
Kathryn Cooper, Service Manager at Hardstaff Barriers, said
:
"We are delighted that we can not only protect our workforce and customers through the use of quality PPE, but we can rest assured that we are not damaging the environment when the workwear is no longer fit for use. "We're really pleased to be teaming up with Granite Workwear to ensure that the whole process is safe, considered and environmentally friendly from start to finish." 
We only do the good stuff
We have over 4,000 quality products available and each one passes the Granite Workwear test. We work hard to be the best - from our expert advice to quick delivery you can count on Granite for all your work and country wear.


Recent emails from Granite Workwear

See more