51% off is here: Don't Miss This!
Email sent: May 28, 2021 2:32pm

If you want to unsubscribe, click here: Manage Subscriptions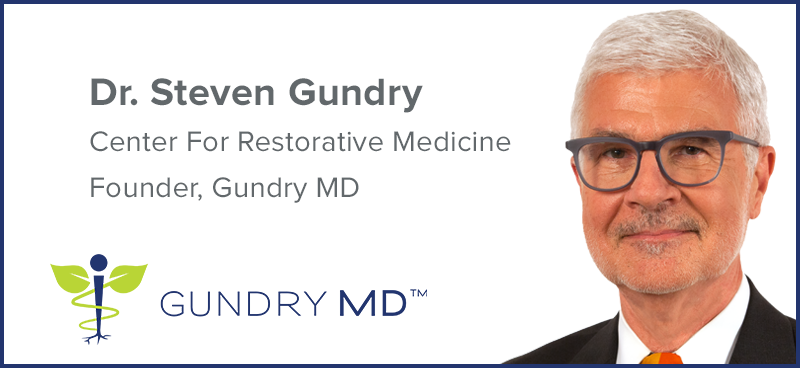 - — wow!

I asked for help deciding what to discount for Memorial Day…

And the Gundry MD family answered loud and proud:

BIO COMPLETE 3!

So I'm giving you a whopping 51% off Bio Complete 3 this weekend — starting NOW:

Claim your Memorial Day savings — up to 51% off Bio Complete 3 (while supplies last)

Now, as you probably know — we've been selling out of our sale-priced stock like CRAZY recently.

And while I asked the guys at the warehouse to set aside a big portion of Bio Complete 3 inventory for this sale…

I can't guarantee our holiday supply will last through the weekend.

So if you want to enjoy the digestion-boosting power of helpful "gut buddies" known as probiotics…

Plus the craving-killing benefits of prebiotics (which also help your probiotics flourish)…

And the total-body confidence you get from gut-supporting postbiotics (known to promote comfy joints, better energy, and less gas and bloating)...

It's in your best interest to act quickly!

Memorial Day Blowout: Bio Complete 3 is up to 51% off (only while supplies last)

See — there's a reason Bio Complete 3 is one of my most popular formulas, with millions of bottles sold and countless 5-star reviews.

People LOVE the way it makes them feel.

Like Jennifer, who recently shared:



"I have tried other probiotics which had caused skin or stomach issues. Bio Complete 3 is different. Results manifested around the 1.5 month mark: 1) My BMs became awesomely predictable (2x/day), 2) I had more energy–no more slogging up a flight of stairs, 3) Far less bloat meant a trimmer midsection which had plagued me since my mid-40s, and 4) My skin looks amazing–clear and bright! I've been using Bio Complete 3 for over 4 months now. Paired with clean, lectin-free eating and exercise, I am looking and feeling the way I used to in my early 30s:) I absolutely love this product!"



It's like I always say: When you take care of your gut, your gut takes care of you!

Subscriber JJ loved their results so much, they can't imagine running out of Bio Complete 3:



"I've been taking Bio Complete 3 for several months and noticed so many positive results; clear skin, less water retention, regularity, better sleep, less overall fatigue, less joint pain, less cravings, etc. Then, I ran out. Oh, what a mistake. I miss this product every day and am so anxious to receive my order. I'm now on the subscription plan. Great stuff, well done Dr. Gundry!"



I love that you're saying "YES" to your health every month — so awesome!

And finally, take a look at what "Lil Mango Ma" said. After trying Bio Complete 3 for herself, she's a full-on believer:



"Wow! What a life changing product! I noticed gradual improvement starting the first week. After the second week, I was having more 'active' days. It was taking me less time to recover after an 'active' day. I have been taking this for 1 month and I have energy, no muscle and joint pain (even when it rains). I am able to do gardening! I am able to work a full day! I am able to take walks and exercise! Life changing."



If you've tried it before, you've likely felt the "Bio Complete 3 Difference," just like the folks above.

And if you haven't had the chance yet, this is the perfect time to give it a whirl.



After all, today you can save up to 51% with your Memorial Day savings.



And despite this rare discount, every order is still backed by my 90-Day Gundry Guarantee.

If you don't feel easier, smoother digestion, slimmer around the middle, more confident, excited, and like you've got your "get-up-and-go" back within 3 months…

You can send every single bottle back to me and my team, and we'll quickly refund your purchase price — in full.

That's how much I believe in the power of Bio Complete 3.

And I'm confident once you try it, you'll be a believer, too.

Now I'll let you get to it. Because these savings are sure to go FAST…

So please, don't hesitate to place your order as soon as you read this email.

Bio Complete 3 — Memorial Day Blowout! Get up to 51% off your supply (Choose a multipack option for deepest savings)

Have a fantastic weekend — talk soon :)

Looking out for you,

Steven Gundry, MD




P.S. By the way, I should mention:

The most popular order is the 3-bottle pack. And that's what I recommend if you want to keep your energy levels high and your digestion running smoothly this summer.

And if you're sharing with family members, or if you simply want the best "bang" for your buck — I recommend you get the 6-jar pack.

Not only will this give you the deepest savings — as you've heard, the best results come with time. So you won't have to worry about running out and missing out on the incredible digestion, energy, and waist-slimming results so many folks enjoy with Bio Complete 3.

So use any of the links above to place your order, now while it's fresh in your mind.

And then enjoy the rest of your weekend, -!
 
This email was sent to - by [email protected]

9465 Wilshire Boulevard, Suite 300 Beverly Hills, California, 90212
 
Other emails from Gundry MD (US)
Shop without the noise.
Get our free newsletter of hand-picked sales you need to hear about from the web's best brands.