Active Advantage: On Sale NOW
Email sent: Jun 8, 2021 5:40pm
If you want to unsubscribe, click here: Manage Subscriptions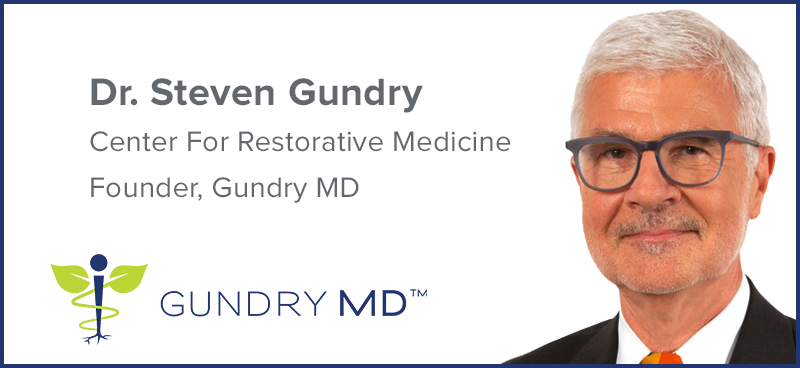 I have some spectacular news to share with you today, -…

And it has to do with one of my most highly sought-after formulas of all time:

Active Advantage — my revolutionary energy enhancement blend designed to renew your physical and mental energy at the cellular level…

Resulting in a full-body "power up" that can help you feel decades younger, and then stay feeling that way for years to come.

When I first released this formula last year, folks from all over the world raced to place orders of up to 6 bottles at a time…

So much so, that our entire supply sold out within DAYS.

And it makes sense, given this groundbreaking blend is based on research that's helped:
Top athletes compete for gold at the Olympics.
 
NASA astronauts thrive in space — returning physically strong and mentally sharp.
 
Boost peoples' natural energy by up to 62%.
 
And support the body's ability to produce NEW BRAIN CELLS — while also supporting your existing ones.
Needless to say, due to this overwhelming demand, it's been impossible to place Active Advantage on sale this year…

Until TODAY.

See, thanks to an early summer shipment from our supplier, I now have enough bottles to offer you a rare subscribers-only discount on this fantastic formula…

And I'm pleased to announce — your savings begin NOW:

CLICK HERE to claim your exclusive discount on Active Advantage while it's still in stock [LIMITED SUPPLY]

So, why do I consider Active Advantage to be one of the most important breakthroughs of my entire career?

Well, because this incredible blend is PACKED with dozens of science's most celebrated nutrients — like Hawaiian Astaxanthin, CoQ10, fulvic minerals, tocotrienols, antioxidants, amino acids, polyphenols, flavonoids, and more.

With one easy-to-swallow capsule a day, you can:
Supercharge your mitochondria — the cells that help generate energy production throughout your entire body.1,2

(Plus, since your mitochondria are the main cellular "batteries" that fuel every area of your health, you can also enjoy greater mental stamina, clearer thinking, and a speedier metabolism.)3,4
 
Support your brain's ability to produce fresh BDNF.5,6

(BDNF is a vital brain protein that supports your thinking, alertness, memory, mood, and ability to learn.)7
 
Help your body fight harmful free radicals to feel younger and more mentally alert.

8,9



(Plus, this unique blend of key minerals also supports your heart, skin, muscles, and vision… while helping revitalize your whole body with natural energy.)

10
It's really no surprise that 86% of Active Advantage trial users reported feeling sharper…*

87% reported less "brain fog"...*

94% reported digesting their food better…*

And 96% noticed more energy to get through the day and reported feeling better overall.*

Take it from subscribers like Susan, who wrote in to say…
 

★★★★★

'My digestive discomfort is gone!'

"My digestion has done a dramatic turnover! I used to have unexepected gas (frequently and embarrassingly) as well as diarrhea or constipation.



Now my digestion is calm, regular, and I don't have to run to the bathroom at a moment's notice.

I feel healthier and ready to tackle anything. I love this formula and am recommending it to friends."

~ Susan T.*


Or Mark, who says…
 

★★★★★

'Active like never before!'

"I'm awake, alert and active in ways I never was before.

I feel better. I look better (slimmer waist and healthier skin). I'm not tired all the time!



I go to the bathroom on a regular basis and digest food easier.

~ Mark W.*


Or Jenny, who simply says…
 

★★★★★

'I love it!'

"I have more energy overall, my skin looks healthier, I have fewer body aches, and

my body just feels like it's working better overall!

Healthy and great! I love it! XOXO"

~ Jenny S.*


I absolutely LOVE hearing these real-life Active Advantage "transformation stories," -...

But the best way to learn about these amazing, energy-enhancing results?

Well, it's to experience this phenomenal formula for yourself.

So if you're ready to join me, my patients, and thousands of happy Active Advantage users across the globe…

CLICK HERE right away to access your massive savings on Active Advantage before it's too late

I'm so excited for you to feel the steady surge of youthful vigor and vitality this incredible formula can bring to your life, -...

And the massive mood boost, mental clarity, and leaner, more active body that comes with it.

So don't want another second — click any of those blue links right now, and get ready to experience lasting energy for decades to come.

You deserve nothing less!

Looking out for you,

Steven Gundry, MD




P.S. Oh, and as with any order at Gundry MD, your purchase comes fully protected by my 90-Day Refund Policy — so there's absolutely no risk in "locking in" your exclusive savings right now.

You see, if within 90 days you don't notice yourself waking up refreshed each morning, tackling your days with a newfound "youthful zest," or feeling like the most confident, healthy, and energetic version of yourself…

Then I genuinely insist you send your empty bottles back to me for a complete refund of your purchase price.

Yes, I'm serious! I want you to have 100% confidence in claiming your discount today…

So don't hesitate to send back your supply if you're not feeling more energy, vitality, and mental clarity within 3 months.

However, given the insane popularity of this formula…

I HIGHLY suggest placing your order right away, before these discounted bottles sell out:

CLICK HERE to claim your discounted bottles of Active Advantage — and experience this surge of energy and strength firsthand [LIMITED SUPPLY]

*Individual results can and will vary.
 

Sources:
1. Capelli B, Jenkins U, Cysewski G. Role of Astaxanthin in Sports Nutrition. Nutrition and Enhanced Sports Performance. 2013:465-471. doi:10.1016/b978-0-12-396454-0.00048-5
2. Bianconi E, Piovesan A, Facchin F et al. An estimation of the number of cells in the human body. Ann Hum Biol. 2013;40(6):463-471. doi:10.3109/03014460.2013.807878
3. Brown D, Gough L, Deb S, Sparks S, McNaughton L. Astaxanthin in Exercise Metabolism, Performance and Recovery: A Review. Front Nutr. 2018;4. doi:10.3389/fnut.2017.00076
4. Fry A. Astaxanthin Clinical Trial for Delayed Onset Muscular Soreness. Human Performance Laboratories, The University of Memphis, Report 1, August 16, 2001
5. Bathina S, Das U. Brain-derived neurotrophic factor and its clinical implications. Archives of Medical Science. 2015;6:1164-1178. doi:10.5114/aoms.2015.56342
6. Grimmig B, Kim S, Nash K, Bickford P, Douglas Shytle R. Neuroprotective mechanisms of astaxanthin: a potential therapeutic role in preserving cognitive function in age and neurodegeneration. Geroscience. 2017;39(1):19-32. doi:10.1007/s11357-017-9958-x
7. Noble E, Billington C, Kotz C, Wang C. The lighter side of BDNF. American Journal of Physiology-Regulatory, Integrative and Comparative Physiology. 2011;300(5):R1053-R1069. doi:10.1152/ajpregu.00776.2010
8. Ahsan H, Ahad A, Iqbal J, Siddiqui W. Pharmacological potential of tocotrienols: a review. Nutr Metab (Lond). 2014;11(1):52. doi:10.1186/1743-7075-11-52
9. Lobo V, Patil A, Phatak A, Chandra N. Free radicals, antioxidants and functional foods: Impact on human health. Pharmacogn Rev. 2010;4(8):118. doi:10.4103/0973-7847.70902
10. Ahsan H, Ahad A, Iqbal J, Siddiqui W. Pharmacological potential of tocotrienols: a review. Nutr Metab (Lond). 2014;11(1):52. doi:10.1186/1743-7075-11-52
 
This email was sent to - by [email protected]

9465 Wilshire Boulevard, Suite 300 Beverly Hills, California, 90212
 
Other emails from Gundry MD (US)
Shop without the noise.
Get our free newsletter of hand-picked sales you need to hear about from the web's best brands.