-did you claim your discount yet?
Email sent: May 19, 2021 7:02am

If you want to unsubscribe, click here: Manage Subscriptions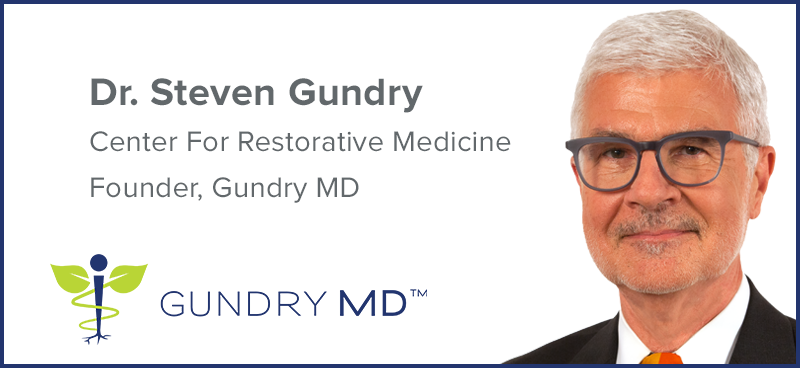 Not sure if you heard, -...

But my #1 top-selling formula this year — Total Restore — is currently on sale at one of our lowest price ever… up to 68% OFF.

This powerful blend is loaded with potent digestion-boosting extracts to help naturally "patch up" your gut lining…

Helping you feel more energy, better digestion, fewer food cravings, and a slimmer waistline.

The BAD news is, due to overwhelming demand, my sale-priced inventory is almost gone at this point...

So if you haven't had time to claim your discounted bottles yet — this is your LAST CHANCE to stock up:

CLICK HERE to save up to 68% OFF Total Restore before sale supplies run out [as low as $22 per bottle]

Now, as a health-conscious subscriber, I'm sure you're well aware…

Your gut controls nearly EVERY aspect of your health.

It helps you digest food every day…1

Helps your body absorb key nutrients to support steady energy and mental clarity…2, 3, 4

And let's not forget — your gut also helps keep dangerous toxins from "leaking" OUT into your system.5

That's a big reason why I always remind my patients:



"Take care of your gut, and your gut will take care of you."



And that's exactly what Total Restore is designed to do.

You see, this groundbreaking formula combines 16 gut-friendly ingredients to help naturally "patch up" the holes in your digestive tract…

Helping you feel your absolute BEST — with soaring energy levels, a slimmer waistline, smoother digestion, and more youthful vitality than ever before.

In fact, see what my early trial group reported after just 4 weeks of using Total Restore:

✓ 84% noticed higher energy levels*

✓ 89% reported thinking more clearly*

✓ 93% enjoyed smoother digestion*

✓ 95% noticed having fewer unhealthy cravings*

✓ 95% reported much better bowel movements*

And most remarkable of all…

The VAST MAJORITY of users noticed clearer skin, a happier mood, and a lighter, flatter-looking stomach…

While 100% of our user group — yes, every single participant — reported feeling healthier and that their bodies were working better overall.*

With results like these, it's no wonder why Total Restore garners 5-star reviews like these almost daily:
 

"It has helped me be myself again.

Since I started using Total Restore, I feel so much better, more energy, more alert, back to myself

. I am buying another bottle and I will every month from now on!"*
~ Dia

"Indigestion is gone. I'm not perpetually hungry. I am sleeping better… I feel like I could live forever now. Thank you for all the hard work and effort you have put into creating Total Restore. I recommend it to everyone now.

If you're on the fence, just try it, you WILL be satisfied

."*
~ Roy R.

"This is working wonders for me. Things have improved -

my mood, my energy, my digestion, my overall body seems less bloated

. I noticed I am no longer tired all the time. I am sleeping better… this works for me."*
~ Marie S.

"After taking this product for 2 months, I feel

more energetic, less tired and I don't crave sweets like I used to

. This product really works. I recommend it highly."*
~ Arlene P.

"I am on my first bottle and I feel wonderful,

lots of energy and my family said I look great and even said I had lost weight

. Thank you very much."*
~ Lynelle S.


I can't tell you how happy it makes me to hear about these truly transformative results from Gundry MD subscribers like yourself…

And I'd love the next Total Restore "success story" to be yours, -.

Simply take 3 easy-to-swallow capsules daily, and these gut-supporting nutrients — including L-Glutamine, N-Acetyl D-Glucosamine, Maitake Mushroom, and PepZin GI™ — can get right to work…

Supporting everything from your digestion, metabolism, and energy levels to your mental sharpness, joints, skin, brain, immunity, and more.

These rare, highly-sought-after compounds are what makes this revolutionary "gut superhero" so effective…

And it's why I believe Total Restore is absolutely ESSENTIAL for anyone struggling with sluggish digestion, fatigue, or trouble losing weight.

Now, normally this formula retails for $70 per bottle…

A price most folks are happy to pay, considering the hard-to-source nature of these powerful compounds.

However, I want to make sure everyone — on ANY budget — gets a chance to try this revolutionary digestive-support blend...

And that's why today, I'm temporarily cutting the price of Total Restore down to as low as $22 per bottle.

But you'll have to hurry, since my sale supply is almost entirely gone…

So if you're serious about reclaiming your gut health to enjoy hassle-free digestion, fewer food cravings, and a slimmer-looking body you can feel proud of —

Click here immediately to "lock in" your savings on Total Restore — up to 68% OFF

Oh, and rest assured: Since your order comes fully protected by my 90-Day Ironclad Gundry Guarantee…

You'll have a full 3 months to decide whether Total Restore is right for you.

This means if you're not noticing better bowel movements, easier weight management, and enhanced mental and physical energy levels within 90 days…

Simply send back your empty bottles of Total Restore for a complete refund of your purchase price. It's that easy.

-, whether you're looking for smoother digestion, sharper thinking, greater energy, enhanced weight control, or all of the above…

Total Restore was designed to help.

So be sure to grab your discounted bottles while you still can…

Because quite frankly, discounts THIS good don't come around very often — and I don't want you missing out!

Looking out for you,

Steven Gundry, MD



P.S. If they're still available, I'd highly recommend choosing the 3- or 6-bottle options on your discount page. Because once you really start noticing the "Total Restore Difference" for yourself — like consistently high energy levels, reduced appetite, improved digestion, and bloat-free waistline (no matter what's on the menu)...

I'm 100% positive you will never want to be without it.

That's why I'm offering you these newsletter-exclusive savings today, - — so you can feel slim, healthy, and energized for months without having to reorder at full price.

So be sure to stock up NOW, while Total Restore is available for as low as $22 per bottle…

And look forward to amazing results that last — at a seriously phenomenal price point. :)

DISCOUNT REMINDER: This is your last chance to get Total Restore for up to 68% OFF (rare savings)

*Individual results can and will vary.
 

Sources:
1. Zhang YJ, Li S, Gan RY, Zhou T, Xu DP, Li HB. Impacts of gut bacteria on human health and diseases. Int J Mol Sci. 2015;16(4):7493-7519. Published 2015 Apr 2. doi:10.3390/ijms16047493
2. Riedl RA, Atkinson SN, Burnett CML, Grobe JL, Kirby JR. The Gut Microbiome, Energy Homeostasis, and Implications for Hypertension. Curr Hypertens Rep. 2017;19(4):27. doi:10.1007/s11906-017-0721-6
3. Salem I, Ramser A, Isham N, Ghannoum MA. The Gut Microbiome as a Major Regulator of the Gut-Skin Axis. Front Microbiol. 2018;9:1459. Published 2018 Jul 10. doi:10.3389/fmicb.2018.01459
4. Wu HJ, Wu E. The role of gut microbiota in immune homeostasis and autoimmunity. Gut Microbes. 2012;3(1):4-14. doi:10.4161/gmic.19320
5. Camilleri M. Leaky gut: mechanisms, measurement and clinical implications in humans. Gut. 2019;68(8):1516-1526. doi:10.1136/gutjnl-2019-318427
 
This email was sent to - by [email protected]

9465 Wilshire Boulevard, Suite 300 Beverly Hills, California, 90212
 
Other emails from Gundry MD (US)
Shop without the noise.
Get our free newsletter of hand-picked sales you need to hear about from the web's best brands.