Is this the KEY to slimming down?
Email sent: Jun 15, 2021 9:00am

If you want to unsubscribe, click here: Manage Subscriptions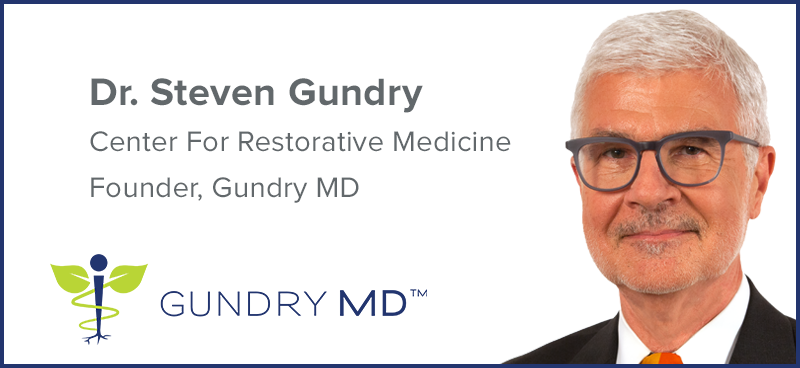 -,

My inbox has never been busier!

Your fellow Gundry MD subscribers have been practically knocking down my door to learn more about my new weight solution…

Which can help your body naturally slim down, get in shape, and cut unhealthy cravings better than any formula I've seen to date.

And as promised, today I'm going to share exactly how this "secret" of mine works — and why it's such a breakthrough.

Before I go any further, I must remind you:

This formula will be released next Friday, June 25th.

Demand is already through the roof, and we don't have very much available on this first run.

So it's a good thing you've joined the Early Bird list —

That way, you'll get your personal link to order my new slimming formula — called Daily Weight Advantage — at 11 AM EST...

A full HOUR before everyone else.

But before that happens, I want to explain exactly HOW this formula works:

Ok, - — if you're like most people…

You've probably noticed it gets harder and harder to lose weight as you age.

And that's not your fault.

Because even for folks who keep a super clean diet, or maintain the perfect exercise routine…

There's ONE thing going on in your body that can make or break your weight loss efforts.

So if you've struggled to keep up with strict diets, or strict workout programs…

Or thought you were just destined to be bigger the older you got…

You're certainly not alone.

But the good news is — there IS a solution.

And it all starts with a special "slimming enzyme" that's already in your body.

This enzyme can bind to fat cells in your body… and it tells them:

"Hey, it's time to stop hogging all this fat… let's get rid of it!"

This way, your body can burn off extra stored fat…

And give you a huge boost in energy, to power up your heart, brain, lungs, and other vital organs.

A flurry of studies have confirmed that by helping "release" the fat stored in your cells, this slimming enzyme can also help with things like:

Boosting your mental and physical energy levels...1

Promoting increased stamina and endurance…2

Helping your body build and maintain lean muscle mass…3

Supporting optimal blood flow and cardiovascular health…4

Plus, activating this "slimming enzyme" has been linked to improved chances of living long and healthy!5,6

Piles of scientific evidence have made one thing VERY clear:

This enzyme could be the "ultimate key" for helping people maintain a healthy weight…

AND help them transform their energy levels and longevity.

It's simple…

Turn this natural slimming enzyme "on," and your body becomes a fat-burning furnace!

So, why is it so darn hard to lose weight?

Well, as we get older, our levels of this slimming enzyme rapidly decline...7

Making it much more difficult for our bodies to process calories.

Instead, we start storing them as FAT.8

So, when you see kids who seem to eat nothing but "junk" food, and never seem to gain a pound…

This is probably why! They're stocked up on these particular slimming enzymes.

Now, there's good news:



You can help your body naturally "activate" these slimming enzymes again…



So you can turn your fat-burners back on, and enjoy a trimmer midsection, stomach, face, and more.

This is PRECISELY what Daily Weight Advantage was designed to do, -.

It's an absolutely revolutionary formula, I can't wait for you to experience it for yourself.

I'll explain exactly HOW Daily Weight Advantage helps activate your body's slimming enzyme in my next email…

And I'll also reveal what this slimming enzyme is, too!

Talk soon,

Steven Gundry, MD


Sources
1. Patsouris D, Mandard S, Voshol PJ, et al. PPARalpha governs glycerol metabolism. J Clin Invest. 2004;114(1):94-103. doi:10.1172/JCI20468
2. Wang YX, Zhang CL, Yu RT, et al. Regulation of muscle fiber type and running endurance by PPARdelta [published correction appears in PLoS Biol. 2005 Jan;3(1):e61]. PLoS Biol. 2004;2(10):e294. doi:10.1371/journal.pbio.0020294
3. Lewitt MS, Brismar K, Wang J, et al. Responses of insulin-like growth factor (IGF)-I and IGF-binding proteins to nutritional status in peroxisome proliferator-activated receptor-alpha knockout mice. Growth Horm IGF Res. 2001;11(5):303-313. doi:10.1054/ghir.2001.0247
4. Verreth W, De Keyzer D, Pelat M, et al. Weight-loss-associated induction of peroxisome proliferator-activated receptor-alpha and peroxisome proliferator-activated receptor-gamma correlate with reduced atherosclerosis and improved cardiovascular function in obese insulin-resistant mice. Circulation. 2004;110(20):3259-3269. doi:10.1161/01.CIR.0000147614.85888.7A
5. Erol A. The Functions of PPARs in Aging and Longevity. PPAR Res. 2007;2007:39654. doi:10.1155/2007/39654
6. Youssef JA, Badr MZ. Aging and enhanced hepatocarcinogenicity by peroxisome proliferator-activated receptor alpha agonists. Ageing Res Rev. 2005;4(1):103-118. doi:10.1016/j.arr.2004.10.002
7. Erol A. The Functions of PPARs in Aging and Longevity. PPAR Res. 2007;2007:39654. doi:10.1155/2007/39654
8. Iemitsu M, Miyauchi T, Maeda S, et al. Aging-induced decrease in the PPAR-alpha level in hearts is improved by exercise training. Am J Physiol Heart Circ Physiol. 2002;283(5):H1750-H1760. doi:10.1152/ajpheart.01051.2001
 
This email was sent to - by [email protected]

9465 Wilshire Boulevard, Suite 300 Beverly Hills, California, 90212
 
Other emails from Gundry MD (US)
Shop without the noise.
Get our free newsletter of hand-picked sales you need to hear about from the web's best brands.