Mouth-watering RECIPE (try this for dinner!)
Email sent: May 5, 2021 9:22am
If you want to unsubscribe, click here: Manage Subscriptions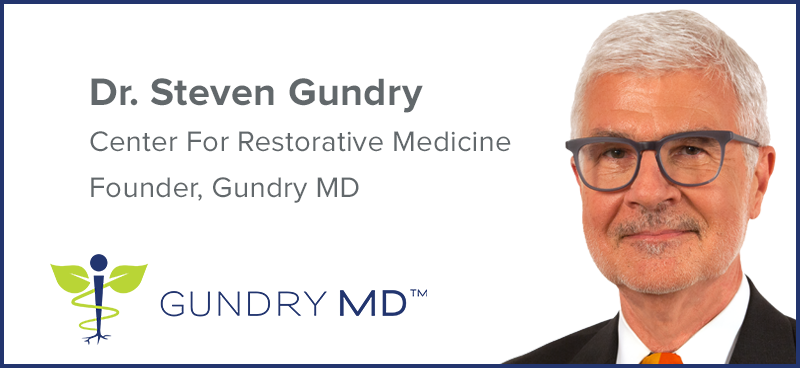 Last night, my wife Penny and I cooked up a homemade pad thai feast — Gundry-style of course!



And I've got to brag for just a second, -…

Because this pad thai was so delicious — my mouth's watering just thinking about it.



So today, I'm excited to share the recipe with you.





It's quick and easy to make (takes less than 20 minutes)…



It works for most diets (there's a vegan option too)...

And it's bursting with natural flavor (with no lectins in sight!).

I call it:



Dr. G's Shrimp Pad Thai



(And if you don't eat meat, no problem — simply swap the shrimp for hearts of palm cut into small pieces. Yep, the canned kind.)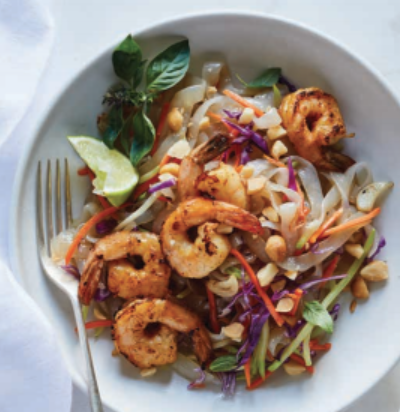 This pad thai is so nutritious, filling,
and full of flavor. I think you'll love it!


Here's how to make it:
 

Ingredients (Serves 2):
2 tablespoons olive oil
1 tablespoon sesame oil
2 garlic cloves
6 ounces wild shrimp, shells off (or hearts of palm)*
1⁄2 cup broccoli slaw (optional)
1 pastured egg (optional)
1⁄2 cup basil leaves, chopped
One 8-ounce package fettuccine-style Miracle Noodles
Juice of 2 limes
4 tablespoons chopped dry roasted macadamia nuts
1 to 2 tablespoons fish sauce (or coconut aminos)*
1 tablespoon unsweetened, unseasoned rice vinegar
Pinch of stevia
1 teaspoon paprika
*If you're vegetarian, vegan, or don't eat shellfish, simply swap the shrimp for hearts of palm (cut into smaller pieces). Also, feel free to use coconut aminos rather than fish sauce. To prep the noodles: 1.

First, bring a pot of salted water to a boil.

2.

Next, remove your noodles from the package and rinse under cold running water for 2 to 3 minutes.

3.

Then transfer noodles to boiling water and cook for 2 to 3 minutes.

4.

Finally, transfer your noodles to a dry pan and cook over medium-low heat, stirring to dry out the noodles.

Cooking instructions: 1.

First, heat the oils in a large skillet over high heat, but do not bring them to smoke.

2.

Add your garlic and stir briefly. Then add the shrimp and broccoli slaw (if using) and stir for an additional minute.

3.

Next, add your egg (if using) to the skillet and stir for a minute, until cooked.

4.

Then add the basil, noodles, lime juice, macadamia nuts,fish sauce or coconut aminos, rice vinegar, stevia, and paprika, and stir-fry everything for a few more minutes.

5.

Serve and enjoy!  


This pad thai recipe has a delicious blend of proteins, greens, and healthy fats to keep you feeling full — while also helping you stay on top of your health goals.

Plus, it makes for great leftovers in your fridge, too! (Personally, I love eating this over a salad with avocado the next day.)

So why not give this a try for yourself, -?

Because I'm willing to bet…

This tasty pad thai will become a big dinner time favorite for you and your loved ones — for many years to come.

Looking out for you,

Steven Gundry, MD




P.S.If there are any other lectin-free recipes you'd like me to recreate — hit "reply" and let me know.

Or if you have any other burning health questions I might be able to clear up for you — by all means, hit "reply" and ask away too.

I love reading subscribers' emails every morning.

So don't be shy, -! Hit "reply" and let me know if there's anything I can help you with in upcoming newsletters.
This email was sent to - by [email protected]

9465 Wilshire Boulevard, Suite 300 Beverly Hills, California, 90212

Other emails from Gundry MD (US)
Shop without the noise.
Get our free newsletter of hand-picked sales you need to hear about from the web's best brands.