Labour in big trouble, internal polling reveals
Email sent: May 5, 2021 3:01am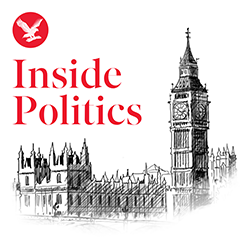 Hello there, I'm Adam Forrest, and welcome to The Independent's Inside Politics newsletter.
We have a summer of big screen blockbusters to look forward – including Black Widow, Godzilla vs Kong and No Time to Die – after Odeon revealed it is re-opening cinemas on 17 May. "We've all missed the magic," said the chain. Our blockbuster spring elections are now only 24 hours away, with all kinds of high-octane drama and juicy plotlines ahead. Labour certainly appears to be "missing the magic". Keir Starmer is heading for a humiliating defeat in Hartlepool, as internal polling shows it will now take an incredible plot twist for the party to hold onto its heartland seat.
PS – 'The View from Westminster' newsletter from John Rentoul offers his unique end-of-play analysis at 6pm each weekday. Sign up here.
Political commentator Andrew Grice on what to look out for today:
Big day for British holidaymakers. The Joint Biosecurity Centre will hand ministers the data on which they will decide which countries Brits can visit from 17 May (or later). Elsewhere, Boris Johnson will meet G7 foreign ministers on the final day of their London summit.
What to watch out for
- Vaccines minister Nadhim Zahawi on Today at 8.10am
- Labour frontbencher Jonathan Reynolds on LBC at 8.50am
POLLING DEEP, MOUNTAIN HIGH: MPs on the Labour left are grumbling about Keir Starmer's future – saying he should "consider his position" if Thursday's results prove as bad as now feared. Some "deep" internal polling from Hartlepool show only about 40 per cent of the party's previous supporters have pledged to vote for the Labour candidate, The Guardian reports. It follows Survation's shock poll which gave the Tories a 17-point lead in the by-election. Polling also puts the Tories on course to easily hang onto mayoralties in the West Midlands and Tees. One former member of the Corbyn frontbench told The Independent: "If we don't win all three of those on Thursday, that will be a disaster." Starmer said he will take "full responsibility" for Labour's results – arguing there has been a "mountain to climb" after the party's 2019 general election results. Asked if he misjudged the mood by posing with John Lewis wallpaper, he said: "I am proud to support John Lewis. What I was pointing to there was the evidence we have seen … of the return of Tory sleaze."
CHANCING IN THE DARK: Boris Johnson kept the country's most senior civil servant in the dark about his cheeky plans for a charitable trust to raise funds for his flat renovations, it has emerged. Cabinet secretary Simon Case only became aware of the idea when he read press stories in late February, according to The Times. Labour is focusing on nanny-gate – urging Johnson to provide details of all backing from Tory donors after No 10 refused to say whether the PM asked for help with childcare costs. Angela Rayner branded it "another cover-up," adding: "What did these donors expect in return for their generosity, and what were they promised?" No 10 does have some good headlines this morning, however. A third Covid vaccine "booster" jab will reportedly be offered to everyone over 50 in the autumn. And the government is pledging £29m to fast-track variant-fighting vaccines. As for Johnson's suggestion that social distancing could be scrapped in June, Sage adviser Prof Stephen Reicher said the public should take that idea with a "little bit of a pinch of salt".
LIGHTS OUT, ALL OUT: One of Emmanuel Macron's ministers has warned that France could cut electricity to Jersey in response to new UK fishing rules off the Channel Islands. Maritime minister Annick Girardin told the French parliament that the level of access given in British waters was unacceptable and said the government was "ready to use the retaliatory measures" – mentioning underwater cables supplying power to Jersey. "I am sorry it has come to this [but] we will do so if we have to," she said. No response yet from Boris Johnson's government. Could Girardin have helped boost the Tory Brexiteer vote with her ridiculous threat? Elsewhere, the DUP leadership candidate Edwin Poots has threatened legal action over post-Brexit arrangements for Northern Ireland. The Stormont minister said a barrister had been instructed. "Ultimately the protocol needs to go," said Poots. The DUP leadership vote to elect either Poots or Jeffrey Donaldson – or someone else – will take place on 14 May, the party has said (any other contenders must declare by 5pm this Thursday).
NO WALK ON THE WILD SIDE: Nicola Sturgeon has insisted she would not try to hold a "wildcat" referendum on independence if the SNP claims a majority later this week. Scottish Tory leader Douglas Ross kept pressing the point on last night's BBC election debate – claiming Sturgeon would attempt to stage an "illegal" vote if Downing Street refused to give formal consent. Sturgeon replied: "No we won't," adding: "I will build, and ultimately I think win, the case for independence through patient persuasion." Alex Salmond has now claimed he feels "sad" about the end of his friendship with Nicola Sturgeon. He pushed back against the article in The New Yorker – in which he was quoted saying he could have "destroyed" Sturgeon. The Alba boss claimed that he had been taken out of context (that old chestnut). The SNP looks set to win a slim majority at Holyrood, according to the latest polls by YouGov and Opinium poll. "The campaign finishes much where it started, with razor thin margins," said Opinium.
REBUTTAL DIPLOMACY: Foreign secretary Dominic Raab sounds very excited about having face-to-face meetings with anyone other than his cabinet colleagues. "Diplomacy is back," he beamed as he gathered his G7 counterparts in London. Raab wants the G7 to consider a joint rebuttal unit to tackle Russian disinformation, as the group continues to discuss how best to defend open societies against the threat coming from autocratic regimes. Elsewhere, the EU appeared to steal a march on Britain over a trade deal with India. The EU-India free trade pact could be forged as early as this weekend, while the UK government announced only an enhanced partnership. Home secretary Priti Patel did sign a new immigration agreement with her Indian counterpart. It allows 18-30 year-olds from India to work or study in the UK for up to 24 months – while accelerating the deportation of Indian nationals deemed to be here illegally. Campaigners warned that those taking advantage of the new scheme risked becoming the target for deportation.
WITCH HUNT? Military leaders and ex-ministers have said the "witch hunt" of British soldiers who served in Northern Ireland must stop, after the first in a series of murder trials collapsed. Two former paratroopers accused of the murder of an Official IRA man were acquitted, as the judge ruled evidence from a police legacy unit was inadmissible. Former veterans minister Johnny Mercer – who quit last month – said Boris Johnson should back legislation to stop such cases being brought. "The government has made very clear promises, and the prime minister has made very clear promises, on legislation to end the relentless pursuit … It is time to deliver on that." Former defence secretary Michael Fallon said new legislation was necessary to give the attorney general the power to veto prosecutions. Gen Lord Dannatt, former head of the Armed Forces, added: "Boris Johnson promised he would stop these prosecutions but they are still going on."
APOLOGY: A big apology about the Line of Duty spoiler in Monday morning's newsletter. Some readers got in touch to say they did not expect anything revealing H's identity. So sorry about that. Misjudged – won't happen again.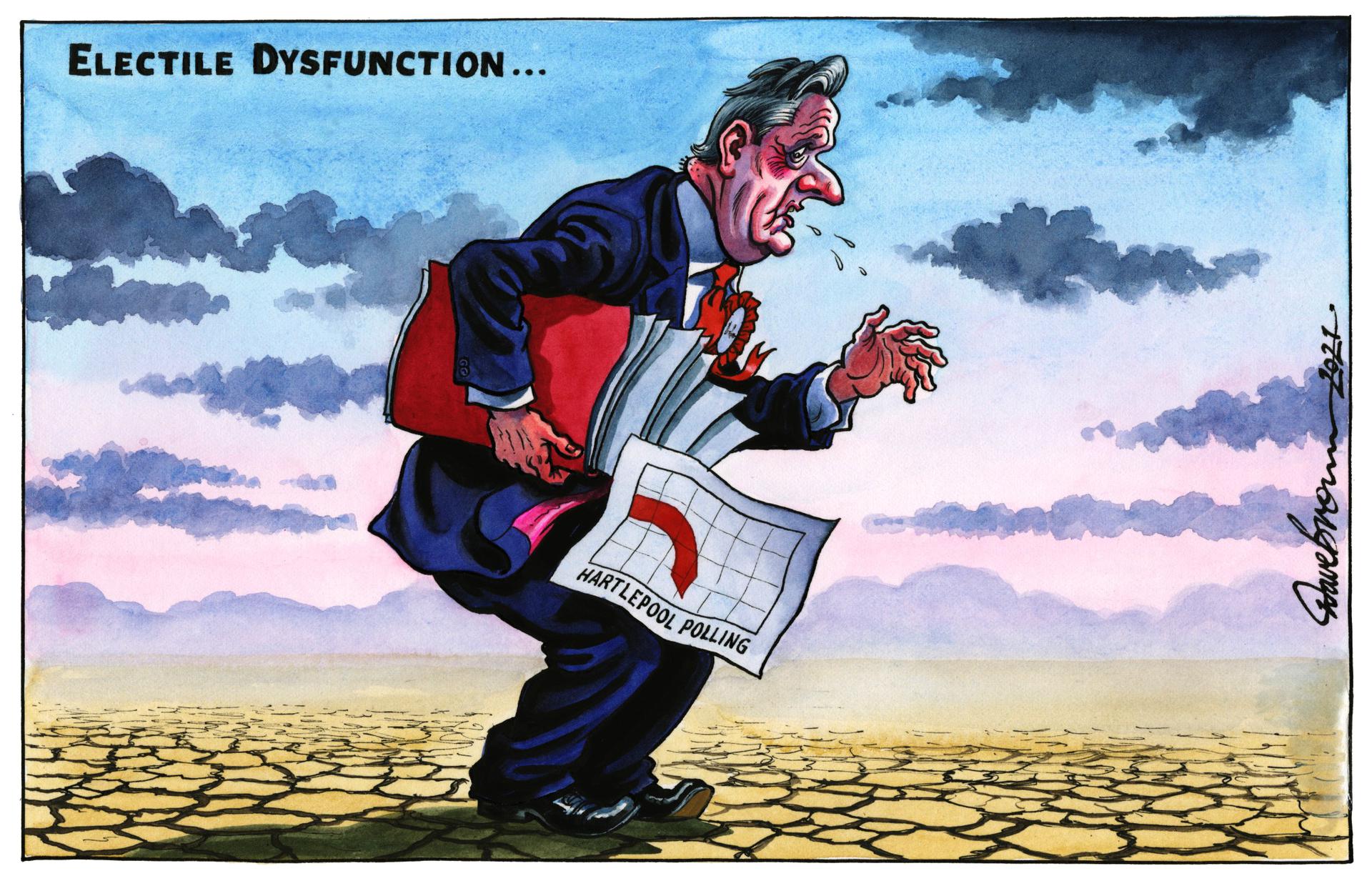 See all of The Independent's daily cartoons here
"I said on the day that I was elected that that was a mountain to climb. It is – we're climbing it."
Keir Starmer dials down expectations ahead of local election results.
"I have no wish to defend all Starmer does … I'm open to the idea he may not be the right leader. But it's hard to have a constructive discussion with those who deny the profoundly damaged state in which he inherited Labour."
Alex Andreou on the flak Starmer gets from the left…
"Starmer's pitch today is that it takes far more than a year to turn around the fortunes of a political party. Someone should tell Boris – who in less than six months took the Tories from polling in fourth place to winning a stonking parliamentary majority."
…and Tom Harwood of GB News offers some flak from the right.
The Independent has a 100% NewsGuard trust rating
If you can spare a minute we'd love your feedback on our newsletters
Join the conversation or follow us
Please do not reply directly to this email.
You are currently registered to receive The Independent's Inside Politics email.

Add us to your safe list of senders.
If you do not want to receive The Independent's Inside Politics email, please unsubscribe.

If you no longer wish to receive any newsletters or promotional emails from
The Independent, you can unsubscribe here.
This email was sent by Independent Digital News and Media Ltd,
2 Derry Street, London W8 5HF.
Registered in England and Wales with company number 07320345.

Read our privacy notice and cookie policy.
Other emails from Have A Nice Day
May 14, 2021

The great electric vehicle parking conundrum | The Queen on climate | Winds of change off Cape Cod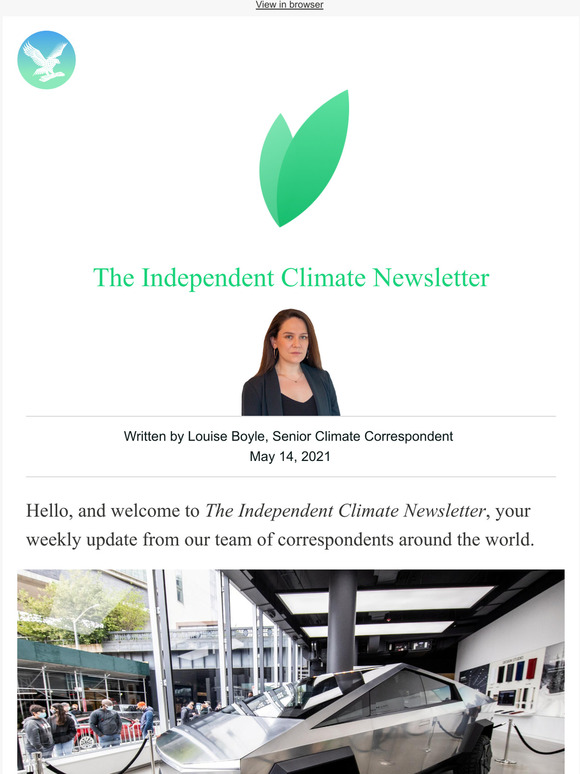 Shop without the noise.
Get our free newsletter of hand-picked sales you need to hear about from the web's best brands.