The great electric vehicle parking conundrum | The Queen on climate | Winds of change off Cape Cod
Email sent: May 14, 2021 7:04am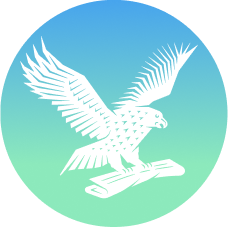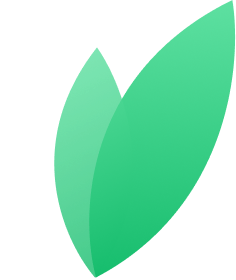 Blame it on Elon Musk's Saturday Night Live appearance, and the "Blade Runner vibes" of his Cybertruck prototype rolling through New York City, but I've been thinking a lot about electric vehicles (EVs) this week. New research suggests they'll be cheaper than gas-powered cars by 2027 thanks to falling battery costs and dedicated production lines at big car-makers. Global EV sales surged 40 per cent last year despite the pandemic. And while battery innovation is a work in progress and a potential raw materials shortage looms, there's another tricky issue. Aside from cost and range, charging infrastructure is key to the EV shift. But what's the solution to overcoming  logistics of parking and charging stations, particularly in densely-packed cities? Allow me to present my city block as exhibit A. With weekday permit-only spaces and multiple apartment buildings, cars are always bumper to bumper. Getting a spot close to home requires patience and being smiled upon by the parking gods. Currently, there are zero EV charging stations on my street (and I counted about a dozen or so in a five-mile radius, although half appear to be Tesla-specific). The Biden administration plans to invest in getting 500,000 public stations up and running by 2030 but how will you encourage drivers to selflessly move from coveted spaces to allow others to juice up? It's a conundrum for drivers but also businesses – in places with limited parking this could put EV chargers out of use for hours, if not days (depending on parking rules). Bloomberg reported last month that none of the companies behind EV charging stations in the US currently make a profit. Secondly, while the Department of Energy estimates that 80 per cent of EV charging currently happens at home – that's trickier if that home just so happens to be on the 10th floor. Fingers crossed the public transport revolution being heralded will be simpler to figure out.
The Green Party has cause for celebration following the UK elections, writes climate correspondent Daisy Dunne, gaining 88 councillors across England in its best-ever performance. A greater sense of urgency about the climate crisis along with the UK's role as host of the Cop26 summit in November likely increased support. But the Green Party's co-leader Sian Berry  suggested broader issues – disaffection with mainstream parties, social justice issues and a Covid recovery focused on health and wellbeing over economic gain – as reasons for the bump. She told The Independent: "Certainly, in the year of Cop26, when we are seeing the impact of climate change more and more, that's clearly going to rise in people's concerns. But I think it goes with a broader question of resilience. People are worried about not only climate risks but also how we're going to recover from the pandemic and the shoddy state of our homes. So I think it's a broader want for building a healthy and sustainable future – not just sustainable as in 'green' – that people are coming to us for."
Record growth in renewable power in 2020 is set to become the "new normal", says the influential International Energy Agency. Last year, renewables like wind and solar grew at the fastest annual rate in two decades, "defying" the pandemic's impact on the global economy. Growth in 2020-21 is set to be 50 per cent higher than 2017-19, said Heymi Bahar, IEA senior analyst. "2020 will be remembered in multiple ways because of Covid, but for renewables I think it will be remembered as a step change for growth," he told The Independent.
The first large-scale, offshore US wind project has been approved by the Biden administration off Cape Cod in Massachusetts. The $3bn Vineyard Wind energy project will create 3,600 jobs, provide enough power for 400,000 homes and businesses, and is the first utility-scale wind development in federal waters. Not all are pleased about it: a coalition of fishing industry associations and companies condemned the wind project in "the strongest possible terms" and said the US government "are more about multinational businesses and energy politics than our environment, domestic food sources, or US citizens".
And finally, the Biden administration made a U-turn on a Trump-era rule which loosened how the Environmental Protection Agency evaluates air pollution. EPA chief Michael Regan called the former administration's "benefit-cost" rule "unnecessary and misguided" in its procedural restrictions and other requirements. He said the EPA was committed to using "the best available science" in developing regulations under the Clean Air Act. On his first day in the White House, President Biden signed an executive order which instructed the EPA to review all the policies and regulations from the Trump years.
A "nature-on-prescription" scheme will allow 300 people in the UK to soak up the natural beauty of wetland environments to help improve their mental and physical health. Run by the Wildfowl and Wetlands Trust at the London Wetland Centre, the six-week, nature-based programme aims to reduce stress, fatigue, anxiety and depression.
Dr Rita Issa is an NHS GP and onboard medic for Greenpeace's boat Arctic Sunrise
Our first sighting of land after three weeks aboard Arctic Sunrise was a welcome change from the unbroken horizon of the Indian Ocean, writes Dr Issa. The Republic of Maldives was first visible as if a mirage; as we got closer, it was clear that the islands were flush to the ocean without hills or mountains – unsurprising, as the flattest country on earth – and for many of the islands, the tallest points were the tips of palm trees, holiday cabins, or a handful of high-rises in the capital Malé. Over 80 per cent of the Maldives' 1,000 plus islands are less than 1m above sea level. The Intergovernmental Panel on Climate Change has predicted that seas will rise by up to 1.1 metres by the year 2100, meaning that the very existence of these islands is threatened. Rising sea level also interacts with other climate factors, such as more intense storms, leading to eroding coastlines, reduced fresh water supply, and loss of habitats. The inhabitants of the Maldives are of course acutely aware of this risk, with ex-president Mohammed Waheed Hassan stating "we are one of the most vulnerable countries on Earth". There are two approaches to addressing the impacts of the climate crisis that go hand-in-hand: mitigation and adaptation. Mitigation is acting now to limit global heating and its impacts. For countries like the Maldives who do very little to contribute to the climate crisis, there is limited scope for mitigation at the country level. Instead, in the interconnected systems of our world which don't respect country borders or the nation-state, there is a global responsibility to act. Actions that reduce the heating (and therefore the expansion of water) of the oceans, and melting ice sheets and glaciers, could limit sea level rise to just 30 centimetres under best-case scenarios. This requires concerted, coordinated and committed action by nations who are driving these processes through excessive use of fossil fuels: action which is currently lacking.

What did the Queen's Speech say about the climate crisis?
In a speech in the House of Lords on Tuesday, the Queen officially reopened parliament and set out the government's priorities for the year ahead. In a short address covering a number of issues, the monarch made a brief mention of the UK's priorities in tackling the climate and ecological crises and its role as host of Cop26. "My government will invest in new green industries to create jobs while protecting the environment," she said. "The UK is committed to achieving net-zero greenhouse gas emissions by 2050 and will continue to lead the way internationally by hosting the Cop26 summit in Glasgow." She also alluded to the return of the Environment Bill, but did not mention specific legal targets for air pollution or stemming nature loss, leaving some campaigners disappointed.

59 million hectares of forest – an area about the size of France – have grown back around the world over the past 20 years with minimal human intervention
The impact of the "human footprint" on the planet – due to agriculture, land abandonment and urbanisation – is 4 times greater than previously thought 
If you can spare a minute we'd love your feedback on our newsletters.
Join the conversation or follow us
Please do not reply directly to this email.
You are currently registered to receive The Independent's Climate email.

Add us to your safe list of senders
.
If you do not want to receive The Independent's Climate email, please unsubscribe.

If you no longer wish to receive any newsletters or promotional emails from
The Independent, you can unsubscribe here.
This email was sent by Independent Digital News and Media Ltd,
2 Derry Street, London W8 5HF.
Registered in England and Wales with company number 07320345.

Read our privacy notice and cookie policy.
Other emails from Have A Nice Day
Shop without the noise.
Get our free newsletter of hand-picked sales you need to hear about from the web's best brands.