Introducing Upfitter™, our new 3-point fitted suspenders! ✨
Built to wear with tucked or untucked shirts. Belt loop hooks for all pant closures. Made in your size and adjustable, just like HIKERS®.
This email was sent
I N T R O D U C I N G   U P F I T T E R ™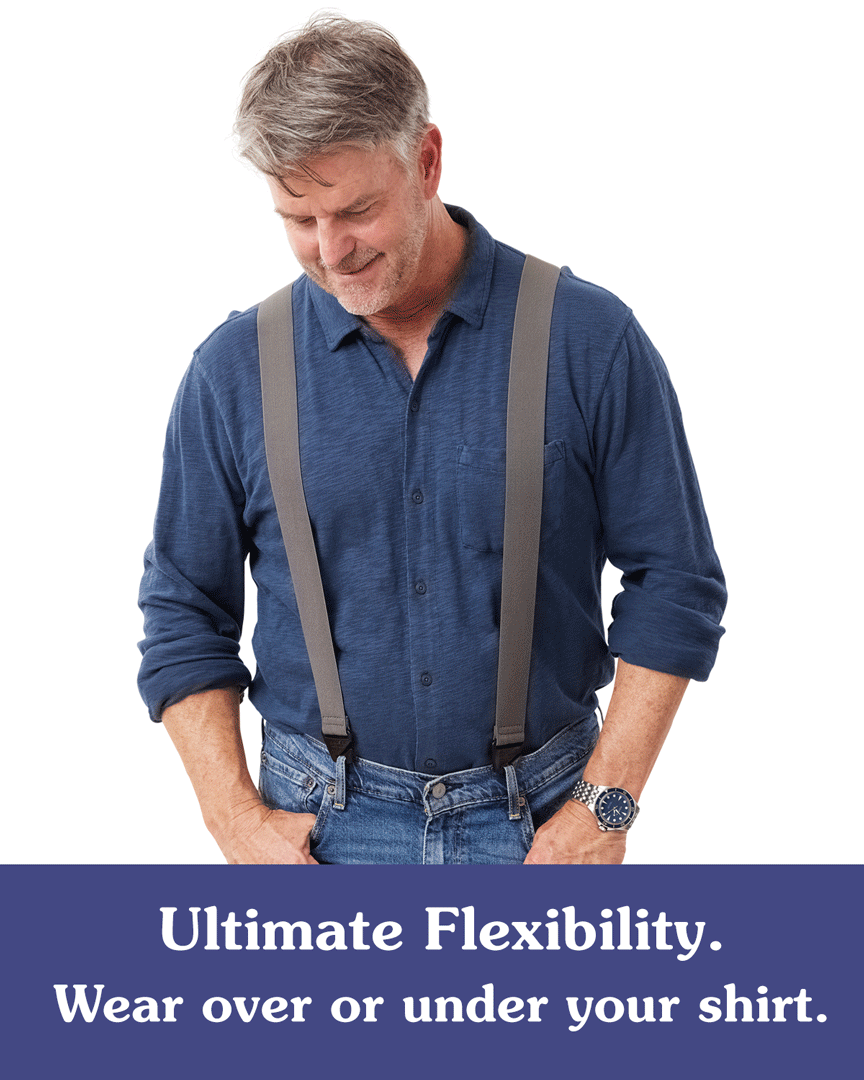 But wait, let us explain...

Sure, our customers love their HIKERS®, but a handful has been asking for suspenders that would work with pant closures other than a button fly. Some have even asked for visible suspenders using HIKERS®-style hooks. While we shook our heads in disbelief at first, we listened nonetheless and went to the drawing board to create an entirely new product.

Upfitter™ offers a more conventional, three-point attachment with our interchangeable, belt-loop hooks that renders the button on your pants unnecessary. All you need are pants with belt loops. Fancy metal hooks are on the way, as an add-on option.

Upfitter™ suspenders are comfortable enough to wear hidden under an untucked shirt, or wear them on the outside if you prefer to go tucked. They're TSA-friendly and washable. They're as comfy as your HIKERS®.

If your HIKERS® work with all your pants, you don't need Upfitter™. Rest assured, HIKERS® are here to stay.