New Wide Loop Trick Hooks Are Here!
The wait is over: the new wide-loop hook is now available in pewter metal.
This email was sent
 W I D E   L O O P   T r i c k   H o o k s
Introducing the HIKERS® Wide Hook
The HIKERS® Wide Hook in Pewter Metal features a 1"-wide hook arm that fits the wider belt loops you might find on Wranglers, Dickies, and Kühl pants and shorts. This indestructible hook is made from zinc alloy and will keep your pants on, no matter what.
Compatible with HIKERS® button fly suspenders, sold separately.
It's Never too Late for a Gift Card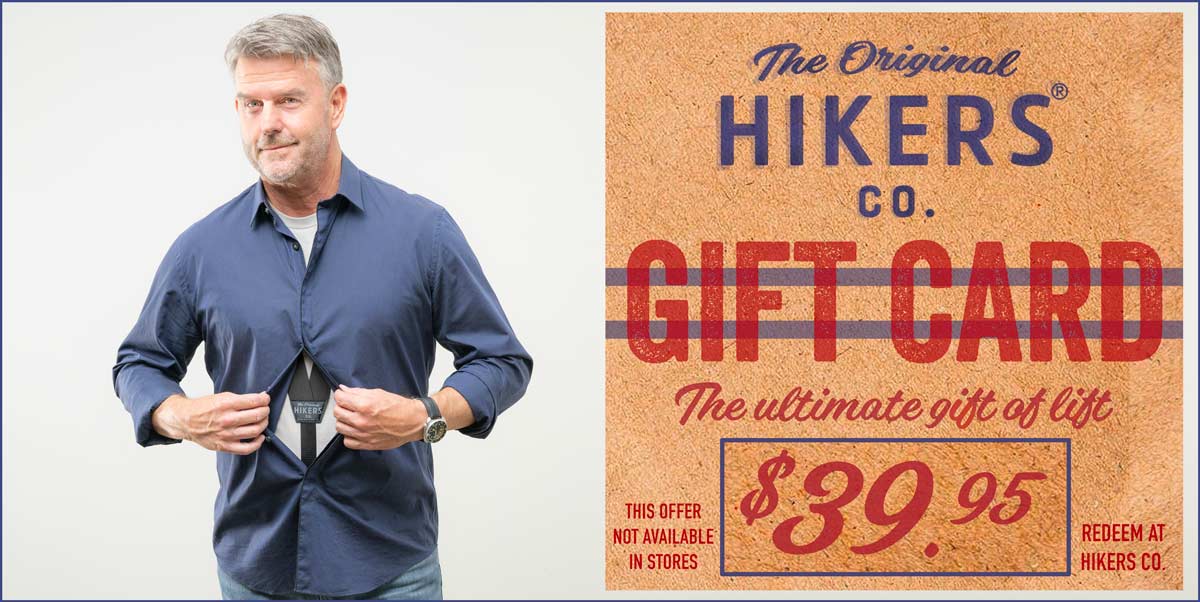 Looking for way to gift HIKERS® without having to worry about sizing issues? We've got you covered.
Purchase a HIKERS Gift Card for your lucky recipient, schedule the delivery date, and leave the rest to us.
Your gift recipient will be notified on the day you choose, and we'll make sure they have all the information they need at their fingertips to measure and choose the size they need.