Brand new & recommended METAL
This email was sent

| | | |
| --- | --- | --- |
| | Got some new metal albums coming! Which means nows a good time to get pre-ordering all the juicy heavy riff machines on the way. Plus, new playlist! Our Artist Of The Month is Rammstein, and our resident playlist picker Jamie has built up an excellent 45 track good time of Rammstein and related. Check it out! | |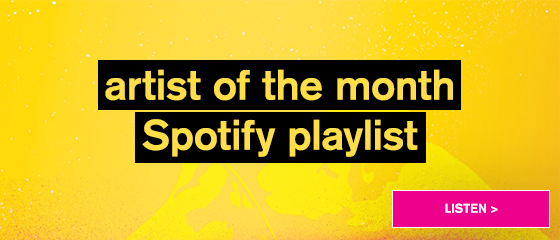 Conjurer
Pathos
on CD & limtied edition white vinyl


A triumphant return from Conjurer following their world-renowned 2018 debut Mire, Páthos is a band flexing their creative muscles, deepening their approach and thought, and expanding their sound.
 
Opener 'It Dwells' is the perfect introduction – earth-shatteringly heavy, unconventional, uniquely beautiful, and instantly recognisable as Conjurer. The track is centred on the contradictions of the emotion of 'fear' – that fear can be comfortable and constant, haunting and crushing. It builds to a point of breaking – the need to end fear battling against your will to go on. The repeated screams 'I'll have peace' are an ambivalent declaration of defiance – give in, or fight, either way fear is gone.
ØF KINGDØM AND CRØWN is a 13 track concept album set in a decimated futuristic wasteland where the sky is stained crimson red. The crux of the story is based on two main characters: Character #1 Ares: (pronounced Aries), our main, who loses the love of his life (Amethyst) and goes on a murderous rampage against the vile sect responsible for her murder. Character #2 Eros: (pronounced Arrows) the perpetrator, who loses his mother to a drug overdose and becomes radicalized in the aftermath. Eros goes off the deep end manifesting his own killing spree.

Machine Head
ØF KINGDØM AND CRØWN
on CD, deluxe CD, vinyl & limited edition white vinyl
[email protected]

hmv



Cage Fight
Cage Fight
on CD


Originally started as little more than a bedroom project by TesseracT guitarist James Monteith and long-time friend and collaborator, bassist/MC Jon Reid. By their own admission Cage Fight were simply a project to unleash some frustration, and nostalgic tribute to the music of their youth, bands like Slayer, Terror, Hatebreed, Biohazard and Stampin' Ground.
Across eight studio albums, DECAPITATED grew from the adolescent dream of teenagers from a small Central European town to one of the leaders of the metal genre. Each successive album further expands the band's sound with genre-bending authenticity and integrity. As Metal Injection rightfully observed, "any self-respecting death metalhead knows the name well."

DECAPITATED
Cancer Culture
on CD, vinly & limited edition red vinyl

Sabaton
The Symphony To End All Wars
on vinyl


Titled The Symphony To End All Wars, the upcoming album from the Swedish power metal band is a reworked interpretation of their latest studio album, The War To End All Wars, which was released in March this year. The symphonic version of the record intends to boost a new interpretation of their latest album, as a beautiful and monumental epic soundtrack version.
Brand new album, and follow up on 2020's stormer of a release; Fractice. Shrine takes Bleed From Within to new heights with both sonic and lyrical intensity fit for only some of the best of the genre. Speaking on the album; "Shrine' is the sonic embodiment of the dedication to our craft, representing everything that we've been through to stand where we are today. By far our most challenging album to complete, 'Shrine' is a testament to our resilience. It is clear recognition of what we've been able to accomplish so far, but also a taste of our potential as we continue this journey."

Bleed From Within
Shrine
on CD & limited edition orange vinyl
Kreator
Hate Über Alles
on CD, deluxe Cd, laser etched vinyl, limited edition crystal clear vinyl, limited edition picture disc & red/yellow marble laser etched vinyl
[email protected]

hmv




World renowned extreme Metal titans Kreator are back. 5 Years after their incredibly successful Gods Of Violence album, the genre-defining band presents their most political effort to date. Hate Über Alles (in tradition of US punk icons Dead Kennedys' "California Über Alles") is a bold statement against hate and the division of society in today's world. While perfecting their signature sound of thrash metal that inspired countless other bands over the past 4 decades, Kreator have managed to close the gap between the old and new school. Hate Über Alles features 11 tracks that once again show who's boss in this game that many begin but only few ultimately last in. The crushing frenzy of the title track, the pounding "Strongest Of The Strong" featuring world famous vegan strongman Patrik Baboumian, the nostalgia of "Become Immortal" or the extravaganza of "Midnight Sun" make the band's 14th album their most diverse and thrilling so far.
'Modern Primitive' is the 2022 album by Septicflesh, who present a stunning combination of symphonic and cinematic music with aggressive yet catchy death metal. Picking up on the group's sonic evolution in the past decades, 'Modern Primitive' proves to be more emotional, epic and heavy than ever.

Septicflesh
Modern Primitive
on CD & vinyl

Ibaraki
Rashomon
on Cd, vinyl & red/black splatter vinyl


IBARAKI — the name for a terrifying Japanese demon taken from feudal legend and the new project of Trivium's Matthew Kiichi Heafy — is more than a solo record. It's the end-result of a journey of an artist finding his voice. Its inspirations include everything from an adoration for the extremes of black metal to the exuberant storytelling of Gerard Way to the adventuresome worldliness of tragic bon viveur Anthony Bourdain. It's a reflection of Kiichi's multifaceted interests as well as a profound affirmation of his Japanese-American identity, and one that led him to confront one of his family's most tragic moments. Like the artist behind it, there is much to the story of Ibaraki and it began with a timid email to one of black metal's most revered and influential figures.
"'Malicious Intent' is a demonstration of strength. It is the next step in the evolution of our band and is the product of hard work and creativity over two years of difficulties, lock downs and complete upheaval to every day life. The album embodies the progression of our sound but also our growth as individuals and I feel like with each release we put out, our sound matures with us. The subjects that we touch on with this album will resonate with those who are seeking self-reflection and progression. This is something we as a band will always strive for as we continue to carve our own path and build new foundations in the heavy music world. If you are a heavy music fan, there is something on this album for you. These are heavy metal anthems that will stand the test of time!"

Malevolence
Malicious Intent
on CD, limited edition green/sky blue splatter vinyl & limited edition white/sky blue vinyl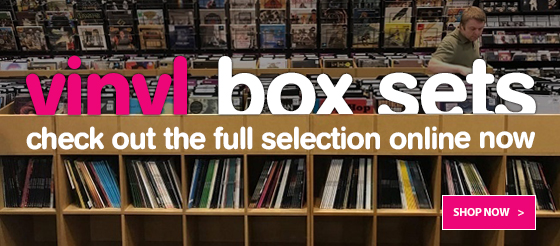 free delivery on




all orders over £20
© 2022 hmv

/

terms of use / contact us
If this message has been sent to you in error and/or you wish to unsubscribe please

click here

.
To update your email preferences please

click here

. Sunrise Records and Entertainment Limited trading as HMV.