How's about a vinyl box set... 🌝
want one? or two?
This email was sent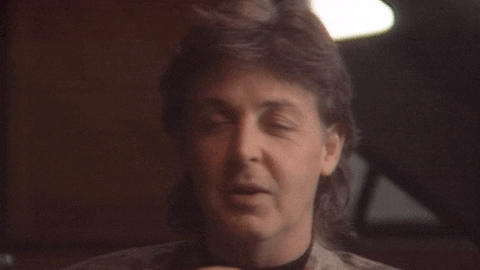 Joni Mitchell

/

The Asylum Albums (1972 - 1975)

The Asylum Albums (1972-1975), the next instalment in the Joni Mitchell archive series, explores the beginning of that prolific era. The collection features newly remastered versions of For The Roses (1972), Court And Spark (1974), the double live album Miles Of Aisles (1974), and The Hissing Of Summer Lawns (1975). All four were recently remastered by Bernie Grundman. The Asylum Albums (1972-1975 will be available on 23rd September on 5-LP 180-gram vinyl (Limited Edition Of 20,000). The cover art for the set features a previously unseen painting by Mitchell. The set also includes an essay by friend and fellow Canadian Neil Young.
There's a certain un-assuming barn just outside Woodstock, New York. It's easy to picture; the deep mythology of pop music history assures that much. For nearly two decades, the bulk of Blondie's audio and visual archive sat inside.
One hundred reel-to-reel tapes, half a dozen cassettes, a few storage tubs crammed with records, bits of promotional flotsam, flyers, a stray Warhol print, and mirrored dressing room signage from four sold-out January 1980 nights at London's Hammersmith Odeon. All of it lay silent through twenty humid summers, twenty frigid winters, and 20,000 rodents.


Blondie

/

Against The Odds 1974 - 1982 
This limited super deluxe edition celebrates George Michael's iconic album, Older. Written, arranged and produced by George, it sees him exploring new genres as he reflected on life, loss, love and healing. Originally released in 1996, Older spent three weeks at Number 1 in the UK and spawned 6 singles including Fastlove and Jesus To A Child. The album was a huge global success, going 6x platinum in the UK, as well as being verified platinum in another 22 countries.
This stunning deluxe set features Older on double 180gsm vinyl remastered from original tapes plus Upper, available on vinyl for the first time. It also includes 5 CDs, 3 x 12"x12" art prints and a 12"x12" 48 page book 'The Story of Older' with contributions from key people who helped make the album plus rare and previously unseen photos.
This strictly limited edition box set is the ultimate celebration of the smash hit album and brings together:
• The expanded deluxe and remastered 2CD+DVD edition featuring 25 bonus tracks (15 previously unreleased) + archive footage on DVD (NTSC region free)
• A bonus CD of 20 previously unreleased and remastered tracks
• 'Anthem' 12" picture disc LP featuring original album artwork
• 'Thunder In The Mountains' 12" splatter coloured vinyl mini-LP
• 'Sphinx'/'For You' transparent orange vinyl 7" single
• 44-PAGE BOOK of 'Anthem' anecdotes and lyrics by Toyah Willcox with rare and unseen imagery
• 12"x12" album artwork print, signed by Toyah Willcox
• 4 colour postcards
Mark Knopfler

 /

The Studio Albums 2008 - 2018

A follow up to 'The Studio Albums 1996-2007' release in October 2021, is a second collection of Mark Knopfler studio albums, including 'Get Lucky' (2009), 'Privateering' (2012), 'Tracker' (2015) and 'Down The Road Wherever' (2018), plus a collection of studio b-sides and bonus tracks and two previously unreleased songs - 'Back In The Day' and 'Precious Voice From Heaven'. Audio has been overseen by original mastering engineer Bob Ludwig at Gateway Mastering, with vinyl cut by Bernie Grundman. The format suite comprises two physical box sets - 9LP and 6CD - and a digital equivalent in both SD and HD. Each format has its own specially curated running order to suit the configurations of the format in question.
The previously unreleased live performances on 'Nothing But the Blues' serve as a vital counterpart to 'From The Cradle', which was recorded in the studio. While several songs appear on both ('Motherless Child', 'Standing 'Round Crying', and 'I'm Tore Down'), the performances are entirely different. The release also includes songs that did not appear on From the Cradle, including Jimmy Rogers', 'Blues All Day Long', and Robert Johnson's 'Malted Milk', as well as the standards 'Every Day I Have The Blues' and 'Forty-Four'. The super deluxe edition comes with the documentary on Blu-Ray, the soundtrack on both 2-LP vinyl and CD, a bonus CD with four extra tracks 'Driftin'', County Jail Blues', 'Kid Man Blues', and 'It's Too Bad', and an exclusive hardcover book with memorabilia, including a numbered lithograph, 12x24 poster, Clapton guitar string set, custom guitar picks, and an exclusive bandana.

Eric Clapton

/

Nothing But The Blues
ABBA

/

Vinyl Album Box Set

ABBA's complete album collections updated to include new studio album Voyage for the first time.
 
Includes the Bonus Tracks disc featuring singles Gimme! Gimme! Gimme! (A Man After Midnight) & Fernando.
Joe Strummer 002: The Mescaleros Years is the first comprehensive collection highlighting this intense period of creativity and brings together the albums Rock Art and the X-Ray Style (1999), Global A Go-Go (2001),
the posthumous Streetcore (2003), and Vibes Compass, a brand-new compilation of 15 B-sides and rarities, including never before heard tracks like "Ocean of Dreams" (featuring Steve Jones of the Sex Pistols on
guitar) and early demos of some of the Mescaleros best-loved tracks ("The Road To Rock & Roll," "X-Ray Style" and more), through to some of the original recordings from Joe's last ever sessions ("Coma Girl (Outtake)," "Fantastic" and "Get Down Moses (Outtake)"), all in one complete boxset.

Joe Strummer

 /

Joe Strummer 002: The Mescaleros Years
Paul McCartney

/

McCartney I / II / III

Written, performed, and produced entirely by Paul McCartney, his three eponymous career-spanning solo albums (1970's 'McCartney', 1980's 'McCartney II', and 2020's 'McCartney III') packaged together on a special boxset. The newly created boxset cover art and typography for the slipcase are by Ed Ruscha. Bookending 50 years of unparalleled work, each album demonstrates Paul McCartney's restless creativity and adventurous artistic spirit. McCartney I, II and III captured and documented landmark moments of his singular career, each offering a personal snapshot of a unique artist at a particular moment in time.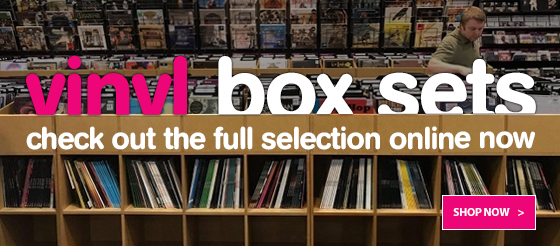 free delivery on
all orders over £20
© 2022 hmv

/

terms of use / contact us
If this message has been sent to you in error and/or you wish to unsubscribe please

click here

.
To update your email preferences please

click here

. Sunrise Records and Entertainment Limited trading as HMV.