Platinum box sets... waiting to be yours for less
This email was sent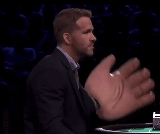 Prince
Sign O' the Times Super Deluxe Edition
on CD box set


was £149.99


now £89.99


The Super Deluxe Edition will feature the classic album remastered for the very first time, 63 previously unreleased tracks, and a previously unreleased 2+ hour video concert performance from Prince's legendary vault that illuminates his wide-ranging and prolific creativity in this era. Following the successful release of the 1999 Super Deluxe Edition in the fall of 2019, the Sign O' The Times Super Deluxe Edition represents the deepest dive to date into Prince's vault and includes a total of 92 audio tracks across eight CDs. 
On 22nd June, 1971, Joni Mitchell released Blue, concluding her prolific four album run for Reprise Records with an album considered by many to be one of the greatest of all time. To celebrate the album's 50th anniversary, Rhino is releasing 'The Reprise Albums (1968-1971)', the next installment of the Joni Mitchell Archives series, featuring newly remastered versions of 'Blue' (1971) and the three albums that came before it: 'Song To A Seagull' (1968), 'Clouds' (1969), and 'Ladies of the Canyon' (1970).

Joni Mitchell
The Reprise Albums (1968-1971)
on CD box set


was £34.99


now £19.99 

New Order
Power, Corruption and Lies
on CD/vinyl box set


was £109.99


now £79.99


The box which includes an LP, two CDs, two DVDs and a book, features the album remastered from the original analogue tape masters on LP, and CD. The extras CD contains previously unreleased writing sessions from New Order's Manchester rehearsal rooms and the 1982 John Peel Session for the BBC. The DVDs capture New Order live during 1982 & 83 at The Hacienda and Kilkenny, the 1984 Play at Home Channel 4 TV documentary and other rare live & TV performances. Finally a beautiful 48 page hardback book of rare photos and brand new essay from Dave Simpson completes the Peter Saville designed box.
Includes the album over 2 CDs, 4 LPs and 3 DVDs. Contains a DVD of the full theatrical version of the film, a download card, a replica of the Japanese program from 1977, and a high quality print of the original album cover.

Led Zeppelin
The Song Remains the Same

on vinyl box set


was £199.99


now £149.99

Eagles
Legacy Box Set
on CD/DVD album


was £139.99


now £84.99


14CD - The CD version has 12 CDs and includes all seven of the band's studio albums, three live albums, and a compilation of singles and b-sides. It also includes two concert videos: Hell Freezes Over (DVD) and Farewell Tour: Live From Melbourne (Blu-ray). Grammy-winning mastering engineer Bob Ludwig remastered Hell Freezes Over and Millennium Concert especially for Legacy. Comes housed in handsome slipcases and accompanied by a 54-page hardbound book that's filled with rare and unseen photos, memorabilia, and artwork that encompasses the band's entire career.
 
 
3-D The Catalogue (Autobahn / Radioactivity / Trans Europe Express/ The Man-Machine / Computer World / Techno Pop/ The Mix and Tour De France) is the ground-breaking 3-D Kraftwerk Concert brought thrillingly to life, developed using high definition 3-D visuals, with Dolby Atmos surround sound and presented to the technological and audio standards one would associate and indeed come to expect from the pioneering Germans led by founder Ralf Hutter. For the very first time, every Kraftwerk fan can now experience a "Gesamtkunstwerk – a total work of art" in the comfort of their own home.  


Kraftwerk
3-D The Catalogue
on CD box set


was £74.99


now £59.99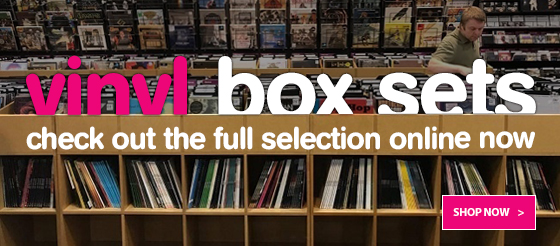 free delivery on
all orders over £20
© 2022 hmv

/

terms of use / contact us
If this message has been sent to you in error and/or you wish to unsubscribe please

click here

.
To update your email preferences please

click here

. Sunrise Records and Entertainment Limited trading as HMV.