Vinyl Week exclusives on sale @ 4pm!!!!!!!!!
Are you ready?
This email was sent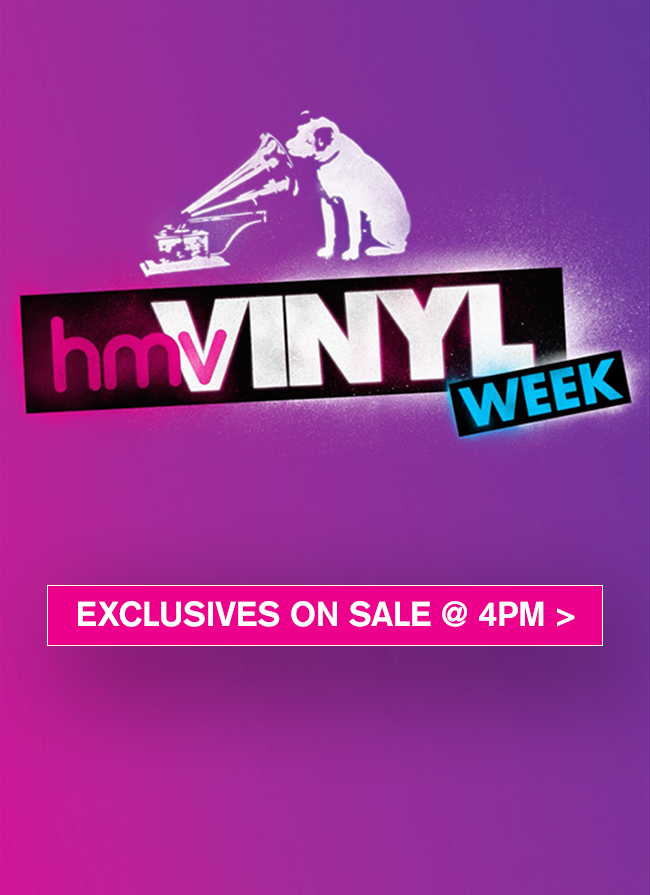 it's go time everybody...
our next batch of 1921 Centenary Editions will be going on sale on our website at 4pm! So here's what you've gotta do;

1. Click through to the page and find the record you want.
2. Have your payment details ready and at hand.
3. At 4pm, hit refresh on the page to see them go on sale.
4. Add to basket, pay and done. If you don't complete your purchase within the set time, we'll remove it from your basket.
5. If something you're after is sold out, check back later as some may become for sale again if people don't complete their purchase.

Having issues? Our support centre is right here.

Good luck!

free delivery on




all orders over £20
© 2022 hmv

/

terms of use / contact us
If this message has been sent to you in error and/or you wish to unsubscribe please click here.
To update your email preferences please click here. Sunrise Records and Entertainment Limited trading as HMV.