5 Ways To Heal Your Gut And Brain Today
15% OFF: Two Days Only
This email was sent
ARE YOUR BRAIN AND GUT THRIVING OR JUST SURVIVING?
Dear ,
Did you know that you have a second brain?
Your enteric nervous system (ENS) moderates you gastrointestinal tract function and communicates with your central nervous system (the brain) via the vagus nerve. The vagus nerve is a long meandering bundle of motor and sensory fibers that links the brain stem to the heart, lungs, and gut.
The ENS is known as the gut-brain axis and is often referred to as the second brain,  but in actuality, this second brain often acts as the first brain.
The cumulative damage from antibiotic misuse, low-nutrient foods, toxins, and stress has compromised your collective gut flora and first brain. Search "gut health" in any search engine and see how many recent news articles have been published just this past week about the importance of gut health.
A compromised gut flora means you're producing less energy for your body and neurotransmitters for your brain. Less energy affects your moods, vitality, perception, performance, and digestion.
The good news is that we've known about the importance of health sicne 2017, and know that your gut can be fixed with proper attention.
Read our feature story Five Ways To Protect The Gut on the best methods to address this.
Healthy Brains
Here is a short recap of the most basic principles:
1. Avoid Antibiotics Unless Absolutely Necessary 
2. Use The Natural Antibiotic Silver — Silver is the world's oldest antibacterial remedy, but it went out of style with the discovery of penicillin in 1928. Our Silver Healer, for example, is the most powerful natural antimicrobial in existence, which means you can stay healthy naturally. Silver Healer is ideal for chronic issues and is extremely simple to use and you can make it at home for the price of distilled water.
Silver Excelsior Serum, meanwhile, is a 4,000 PPM highly condensed version of silver. You only need a few drops mixed into a glass of water, to gain the same effect as drinking 8 ounces of regular colloidal silver. Excelsior is great for for travel or immediate emergencies and dieal for acute issues.
3. Probiotics – The main difficulty after a course of antibiotics – especially the broad-spectrum type – is restoring the diversity of beneficial bacteria. Probiotics are supplements that introduce live beneficial microbes into your digestive tract and help improve your gut health. It's important to use probiotics that survive stomach acids. 
Just Thrive Probiotic® offers the only all-natural all-spore probiotic-and-antioxidant combination product that 100 percent survives the harsh conditions of the stomach and arrives alive in the small intestine to support gut health.
4. Molecular Hydrogen – This amazing antioxidant supplement helps gut microbiomes stay healthy by reducing oxidative stress, which often leads to inflammatory conditions. Hydra+ Molecular Hydrogen tablets are potent and easy to use. Tablets are simply placed in a liquid beverage, preferably water, and take less than two minutes to completely dissolve.
5. Watch What You Eat – Diet is crucial to maintaining a more balanced gut microbiome. Eating wheat, dairy, sugar, unhealthy fats, and fried foods can make it harder for your gut to recover.
Eat fermented foods that contain live cultures and have not been pasteurized, since pasteurization kills the beneficial bacteria. Good choices include sauerkraut, kimchi, coconut kefir, and kombucha. Many of these foods are rich in lactobacilli, a type of bacteria that can benefit your gut.
Your gut is the center of your universe. Treat it with compassion!
Through Monday, January 24th, we're offering 15% off Just Thrive Probiotic and Just Thrive Gut Bundles w/ code: 15THRIVE
 
Optimized Gut-Brain Axis Bundle

Buy Now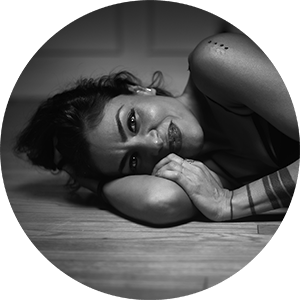 Sweetly,
Maryam Henein
Founder, HoneyColony
No longer want to receive these emails? Unsubscribe.
HoneyColony 340 S Lemon Ave #9590 Walnut, California 91789