A Quicker Way To Painless Living 💫
Introducing Our NEW Product, HempRoids!
This email was sent
ULTRA-EFFECTIVE FORMULATION + ABSORPTION
Dear ,
Inflammation and pain can slow even the most active and healthy of us down. Utilizing the popular and powerful healing properties of CBD, we've found a way to optimize the absorption of this natural plant to give you the rapid relief you need, when you need it.
Our newest product, HempRoids, was created with the benefits of CBD, reducing inflammation, and living a pain-free life in mind. If you're a ride-or-die lover of cannabidiol or have yet to experience its pain-relieving effects of it, we are so excited to bring you our newest addition to Simply Transformative. 
Suppositories vs. Traditional Absorption
While it would make sense to think that everything you eat gets fully absorbed into the body easily and efficiently, including supplements, this actually isn't the case.
Typical oral administration exposes nutrients to harsh stomach acid, digestive enzymes, and a powerful intestinal microbiome. In some cases, orally administered supplements may become half of their original dosage or more once consumed and digested, leaving with half the benefits you paid for.
But the concentrated dose that you'll get from suppositories, especially since they're absorbed directly into the bloodstream, is one of the reasons we created HempRoids.
Why CBD Oil?
You've probably heard about, tried, or incorporated CBD into your daily supplement routines. The full-spectrum CBD oil in HempRoids can effectively calm inflammation, assist in pain relief, faster recovery, increased energy levels, and more!

HempRoids uses full-spectrum hemp oil, which includes every cannabinoid but THC, and the terpenes. 
Why We Love HempRoids
The list of benefits that accompanies our HempRoids CBD Suppositories is extensive, but here are some of our favorite factors:
Enhances CBD absorption (3-5x compared to normal CBD)

May provide pain relief after nerve damage

Improves sleep

Can enhance mood

Works as a vaginal suppository which can aid in menstrual pain relief when used vaginally

Anti-Inflammation properties offer relief from hemorrhoids
Our full-spectrum hemp oil is also grown organically in the USA!
Are you ready to experience relief? Try our brand new HempRoids today and enjoy 15% OFF through Monday, August 29 w/ off with code: BEEHIND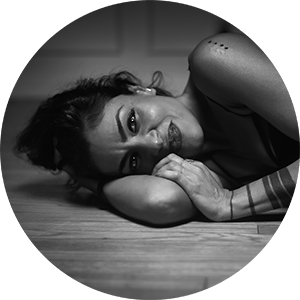 Sweetly,
Maryam Henein
Founder, HoneyColony
No longer want to receive these emails?
Unsubscribe
.
HoneyColony 340 S Lemon Ave #9590 Walnut, California 91789