A Summer Reset
LAST DAY: 15% OFF Mid-Summer Detox
This email was sent
Dear ,
I am a product of the '70s. I watched Three's Company and Family Feud. I consumed Coca-Cola and Doritos and was surprised, surprise a chubby kid. My first job was actually working as a cashier for -- wait for it -- Mcdonald's. Yikes.  Back then, I thought a McFish was healthy.
Wow, what a long way I've come. I've shed close to 40 pounds and haven't touched soda or junk food in more than two decades. Now, I am all too aware of our food supply and the carcinogenic and hormone-disrupting chemicals that are pervasive today.
Prevention + Detoxification
When it comes to reducing your toxic burden, you have two main goals; prevention and detoxification.
Summer usually makes you lax on the food you eat and drinks you enjoy. It's your "break" from the dedication and hard work of making healthy food choices during most of the year. You can't always prevent, and sometimes you shouldn't have to. And that's where detoxing comes into play.
Detoxing is just as important because even with healthy choices, toxins in the environment and the stressors of life impact how your cells function and how your organs work.
Here are three new detox products we've added to our shop.
In order to clean your digestive tract, the solid waste needs to turn into liquid or gas for easy and painless removal. Oxy-Powder® uses time-released oxygen into your bloodstream and bowels, without the harmful effects of other laxatives and herbal colon cleansers.
Oxy-Powder contains just two ingredients: elemental magnesium, and citric acid.
Magnesium is a safe, effective remedy for detox and constipation for two reasons. As a mineral salt, it is known as an osmotic laxative to support easy cleansing of the digestive tract. Magnesium's muscle relaxant effect also soothes your digestive tract muscles for regular function.
Citric acid is an antioxidant and a metabolic alkalizer. If you eat a alkaline-rich diet of fresh vegetables, fruit, and plant protein sources, citric acid can help re-balance your cellular function.
Summer heat leads to body imbalance. Yeast overgrowth is one of the most persistent microbiome imbalances. Whether your gut microbiome or vaginal, tackling yeast can lead to a healthier and happier life.
Unlike most supplements and treatments, Mycozil targets the core of the problem due to its multi-ingredient approach.
Mycozil also:
Supports your gut biome

Encourages healthy nails

Great for athletes

Antifungal against a range of Candida species

Antibacterial against species commonly found in intestinal dysbiosis

Soothes and protects the intestinal lining

Breaks down the biofilms that contribute to infection persistence
HoneyColony is proud to announce our newest product, Bee Blue, a liposomal methylene blue solution to enrich your cells and keep them energized.
Produced from the indigo flower, methylene blue is a safe and effective dye used for the treatment of a number of health conditions, including methemoglobinemia, viral infections, and poor/declining mental cognition.
Why you'll love Bee Blue:
Highest concentration & most bioavailable pharmaceutical grade methylene blue on the market

Liposomal methylene blue increases absorption from 50% to 100% compared to non-liposomal methylene blue

Relieves inflammation

May reduce the severity of infections

Maintains energy production

Supports memory and motivation

Enhances mood

Increases oxygen flow
Bee Blue is currently on pre-order, with a shipping schedule for next week. Bottles are in-stock and we're just waiting for the labels!
Today's the LAST DAY to enjoy 15% off new and some of our favorite detox products with coupon code: SUMMER15
Global Healing Center: Oxy-Powder

Buy Now

Liposomal Bee Blue (Methylene Blue)

Pre-Order

Global Healing Center: Mycozil

Buy Now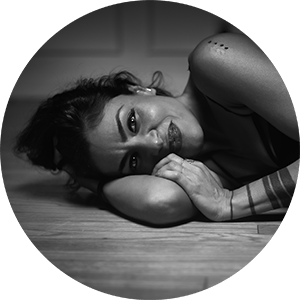 Sweetly,
Maryam Henein
Founder, HoneyColony
No longer want to receive these emails? Unsubscribe.
HoneyColony 340 S Lemon Ave #9590 Walnut, California 91789