Beautiful Skin + Upgraded Intimacy
LAST DAY: Up to 40% Off
This email was sent
Hey ,
Your skin regenerates every 27 days, but the quality of the regeneration is directly related to your mitochondrial health. Having healthy mitochondrial produces energy for your cells to rejuvenate your skin's health. This is why stress, toxins, lack of sleep, and other stressors tend to wear away your skin's health and glow looks so quickly. 
It's important to:
get enough sun every day (vitamin D)

move and sweat at least a few times a week (to keep the lymph system moving)

stress less about things you can't control

sleep regularly

eat wholesome foods
Essential Skin Ingredients
No3urish is the only moisturizer to feature nature's most potent skin healing agents, completely free of allergens and unsafe chemicals.
We start with an infusion of jojoba oil (almost identical to your skin's natural oils). Next, we add ozone, to make it super oxygen-rich. Then, we add nutrient-dense bee pollen, which nourishes cells and tissues to prevent premature aging. And finally, we finish off with organic beeswax, which forms a protective barrier against irritants while allowing your skin to breathe.
The holidays are in full-swing, which means that stress is on the rise.
All the shopping and gift-giving on top of the hosting and social obligations can drive a person mad.
But, it doesn't have to be that way. Take a step back and remember that there are so many ways to destress during the holidays such as regular exercise, mindful meditation, and the occasional bubble bath.
One of the best ways to destress is intimacy. And whethe you're showing yourself a little self-love or cozying up next to a partner, Curious can play a key role in your pleasure and help you to reach that BIG O.
Orgasms not only boost the love hormone oxytocin, giving you an instant happy boost (not to mention a stunning glow), but they also support your immune system and ward off anxiety and depression.
The magic of a good orgasm is REAL.
Not only that, but synthetic lubes that you can find on any old pharmacy shelf can actually wreak major havoc on pH balance, causing a multitude of issues from UTIs to yeast infections. Curious, on the other hand, naturally stabilizes the pH and boosts vaginal cell production, helping tissue become healthier while keeping bacteria stable.
The holidays should be jolly, right? So why not take matters into your own hands (literally) and show yourself and your partner a little extra love this holiday season? We promise you won't be disappointed.
Black Friday
Today's the LAST DAY to get both No3urish and No3urish w/ Patchouli for $25 (40% off!) You can also enjoy 35% off 2oz Curious ($22) or 40% off the 8 oz Curious ($45) bottle. Lastly, enjoy up to 40% off our other Simply Transformative (home to CBD products) and HoneyColony brand products.
And remember all orders above $49.99 ship free in the U.S.
I hope your holiday was great and you're avoiding the post-holiday shapping craze.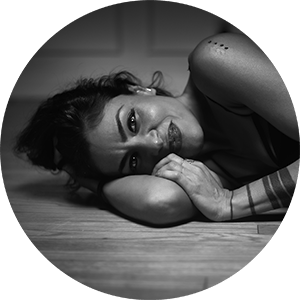 Sweetly,
Maryam Henein
Founder, HoneyColony


*Black Friday ends Friday 11/26 11:59 pm PST. Bundles and multi-packs are not included. Not valid with any other offers.
LAST DAY: Up to 40% OFF!
No Coupon Needed
NO3URISH Ozonated Anti-Aging Moisturizer

Buy Now

NO3URISH Ozonated Anti-Aging Moisturizer W/ Patchouli

Buy Now

Curious: Intimate Moisturizer And Massage Lotion

Buy Now
No longer want to receive these emails? You can unsubscribe here.
HoneyColony 340 S Lemon Ave #9590 Walnut, California 91789