Deep Detoxing To Boost Your Immune System
15% OFF
This email was sent
Give your body a fresh kickstart
Dear Hive Members,
March isn't only National Kidney Awareness Month. It also gives us the first day of Spring and gives us extra sunlight during the day, signaling to your body that it's time to transition out of the slowness of winter.
You might only consider Spring cleaning for your home and the messes you've been hiding during the winter. But a new season should also bring a body detox to prepare your body for the change of weather, foods, sunlight, and energy you'll need.
Today, we're focusing on the importance of how detoxing supports your immune system. We have three easy steps for detoxing from the slowness of winter foods while priming your kidney to be at its best, along with some favorite products to get you started.
LEVEL 1 - CELL DETOX
Starting with cellular health gives every organ more energy to fight off toxins and invaders. Healthy parts lead to a healthy whole.

One of our favorite antioxidants for limiting the long-term effects of pollutants that wreck the immune system on a cellular level is Quicksilver Nanoemulsified CoQ10.

If you need a deep detox, Quicksilver Ultra Toxin Binder combines the power of zeolites, activated charcoal, and aloe to remove heavy metals and other toxins that attach themselves to organs and cause gradual damage.
Our Optimize Cellular Health Bundle combines Hydra+ with TruNiagen NAD supplement. Both clean cells from the inside and boost mitochondria for higher ATP production, which means your cells will always have the energy needed to function at 100%.

LEVEL 2 - LIVER DETOX
Your liver performs over 500 tasks on any given day. It helps with bile production, blood clotting, and metabolizing carbohydrates to provie you with energy.

The PushCatch® LiverDetox: Toxin Removal supports bile flow to remove harmful substances from your body's tissues. Flowing into the gut, the binders "catch" the toxins so that they can be safely and naturally eliminated.

LEVEL 3 - ENEMA DETOX
Coffee enemas have been around since the days of Ancient Egypt. You should perform, at minimum, one enema detox per year. Without cleansing the exit routes of the body, toxins linger, begin to accumulate, and can wreak havoc on organs, muscles, and joints.
PureLife Coffee Enema Kit uses safe ingredients and makes the process easy and relatively comfortable. Your yearly "cleanse" will improve the plumbing, remove any lower intestinal build-up, and support microbial balance throughout your digestive tract.
THREE-LEVEL DETOXIFICATION

Your immune system works best when your body is free from toxins and invaders. Although it's natural to have the occasional invader or build-up, your body shouldn't be continuously fighting to get back to normal. So the occasional seasonal cleansing gives you the upper hand. And using any of our suggested prodcuts gives you a simple solution to detox and reset.

To close out Kidney Awareness Month and start your Spring cleaining, today through April 3, enjoy 15% OFF any of our premium detox products with coupon code: SPRING15
COUPON CODE:SPRING15
Optimized Cellular Health Bundle

Buy Now

Quicksilver Nanoemulsified CoQ10

Buy Now

PushCatch® LiverDetox: Toxin Removal

Buy Now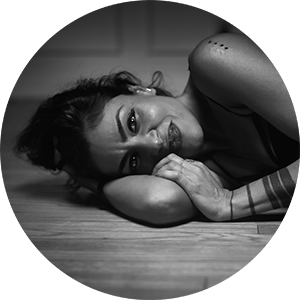 Sweetly,
Maryam Henein
Founder, HoneyColony
"T
hank you for providing a high quality enema coffee, and the higher price than at the grocery store, is totally worth it. I couldn't be happier and feel grateful to Honey for adding this coffee to their awesome line of products. ."
- Cynthia, Verified Buyer
No longer want to receive these emails? You can unsubscribe here.
HoneyColony 340 S Lemon Ave #9590 Walnut, California 91789