Drink healthy this week with HYDRA+!
🚰 Drinking Water Week
This email was sent
Dear ,
There are three challenges every man, woman, and child on this planet is facing. Whether you're in France, the U.S., or a tropical isalnd in the carribean, water is becoming more scarce and undrinkabel.
Challenge #1: We're running out of water.
The average American uses 80-100 gallons per day, which comes down to 345 billion gallons for the nation — enough to sink the state of Rhode Island.
The demand for water keeps growing, while the supply is shrinking due to global warming and excessive use. Agriculture grabs a third. Forty out of fifty states expect water shortages right now, while 96 out of 204 basins and reservoirs are in trouble.  
Challenge #2. The water that's left is not drinkable.
This happens to be a big problem for organisms that are two-thirds water, like people. A recent 9-month investigation found 118 out of 120 samples around America to contain lead. 
Thirty-five percent of water contained PFAS (potentially toxic "forever chemicals" linked to learning issues in children, cognitive disorders, cancers, and other chronic health issues).  
Eight percent of water contained arsenic — the compound that grouchy wives used to off their rich husbands with in the last century. 
The EPA wants you to believe they're doing something about the crisis, so they set up The National Water Quality Month (which is August, yay!) to make "the most of the relatively small amount of freshwater we have." 
Where would we be without the EPA?
Challenge #3: It may be too late.
The reality is that there is no big brother or sister who will come and fix this mess. It's just going to get worse. And when you think it can't get any worse, and you're dehydrated and worried about your next cup of fresh water, you're going to be slapped across your face with even worse.
The good news. We still have brains and we can think for ourselves critically, constructively, and sans negative emotions that deplete our logical faculties. 
Let's plan.
Where am I going to get clean water tomorrow? How am I going to MAKE clean water out of the already compromises resources? 
There are always answers. Start with knowing that in order to do any kind of clear thinking, you need at least a gallon of clean drinking water daily. Where is that going to come from?
But, before you move up to the mountains to sample the last remaining fresh rivers, get yourself a proper water filter. Trust us, these are quality options. We know, because we freaked out about water quality about seven years ago, and since then have been researching water filters. We've had Clean Water Revival Filters for over four years, and have kept them in our product catalog because they are affordable, actually work, and don't break down in the first year.
Filtering water isn't enough though. Unlike the fad "alkaline" waters you can create at home for free with kosher salt and lemon, Hydrogen water has over 1,200 health benefits including:
HYDRA+ molecular hydrogen tablets are the easiest and most cost-effective external solution for promoting healthy inflammation response while reducing oxidative and metabolic distress. All you'll have to do is drop a HYDRA+ tablet into a 10-12 oz. of water, fruit/vegetable juice, tea, or other water-based beverage.
Through May 7th, enjoy 15% off Hydra+ and Clean Water Revival Countertop Filter w/ coupon code: 15WATER
Hydra+ Molecular Hydrogen Ultra Dose

Buy Now

CWR Imperial All-In-One Countertop Clean Water Filter w/ Metalgon

Buy Now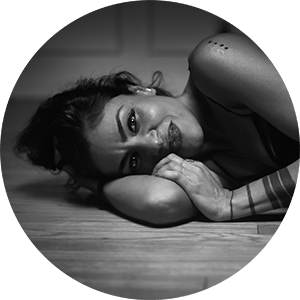 Sweetly,
Maryam Henein
Founder, HoneyColony
No longer want to receive these emails? Unsubscribe.
HoneyColony 340 S Lemon Ave #9590 Walnut, California 91789