Equilibrium: The Peak of Superfoods
Balance Mind and Body
This email was sent
Dear ,
Today we want to remind you of one of the easiest ways to get the most micronutrients in a day.
Instead of gathering a dozen different supplements, and taking multiple pills a day for your energy, beauty, brain function, and gut health, all you need is a spoonful of one of our yummy Equilibrium Superfoods.
Equilibrium Superfood
One spoonful of any of our four Equilibrium Superfoods offers ALL the critical antioxidants and micronutrients you need to support immune function and body health.
All Equilibrium superfood are made in small batches to ensure high quality, exact measurements, and consistency in every jar. And each jar is high-quality MIRON Biophotonic to protect the integrity of the formula.
At the core of each superfood is certified, organic highland honey. From there, 11 other superfoods are added—each one organic or wildcrafted, potent, and boasting its own numerous health benefits.
But every body is unique with different needs, so we've created four types of Equilibrium for your daily needs:
Equilibrium Energy is the go-to superfood for athletes, competitors, the long days at work or weekends with the family, and anyone who lives an active lifestyle. 
Equilibrium Glo was formulated to support your body's entire metabolomic function. Each dose of GLO directly supports your skin's ability to repair, naturally glow, prevent sagging, and retain moisture on a cellular level.
Although Equilibrium's core is already a brain food, Equilibrium Clarity provides a unique benefit that enhances brain function for all-natural life-hacking.


A spoonful to start your day means no more brain fog, confusion, or indecisiveness; only lasting mental energy, enhanced cellular energy, and a non-stop drive to enjoy life.

The last product in the Equilibrium family is an extension of Equilibrium Clarity with a matcha green boost!
Our limited edition, Equilibrium Clarity: w/ Premium Japanese Matcha Kari is directly sourced from a single green tea growing region prized as the finest in the world– Uji, Japan, the birthplace of matcha a thousand years ago.

In matcha, the amino acid, L-Theanine assists in elevating alpha brain waves to keep you relaxed even while you're alert. And overall matcha is a botanical brain-booster that doesn't drain adrenals or overwork the thyroid (unlike coffee).
Equilibrium's Delicious Honey Bee Core
We've shared what makes each Equilibrium product unique, so let's discuss what makes them all amazing.
HoneyColony was founded, knowing how important the bees are to our planet and lives. So each jar's core is filled with superfood bee products, and so much more.
In each jar, you'll enjoy the health benefits of:
Certified Organic Highland Honey

 – Ayurvedic practices in India claim that honey affects all three primitive material imbalances in the body.

Bee Pollen

 – which contains over 5,000 enzymes and co-enzymes, making it one of the most complete naturally occurring foods.

Bee Propolis

 – which works as an anti-bacterial, anti-fungal, anti-viral, and antioxidant superfood.

Royal Jelly

 – the exclusive nourishment of queen bees.

ORMUS

 – an element-rich substance that was discovered in 1975 with a extensive list of suggested health benefits.

Ginger

 – revered for its numerous health benefits. 

Organic Turmeric

 – which has been used for over 4,000 years as a spice and medicinal herb. 
Phytoplankton

 – which is rich in trace elements and micro-nutrients, making it one of the most nutrient-dense superfoods on the planet. 
An incredible 80 percent of people who try Equilibrium become repeat users!
Through Tuesday June 15th, enjoy any of our Equilibrium products and bundles at 15% OFF w/ Code: BALANCE
Equilibrium Energy Superfood 2.3 oz

Buy Now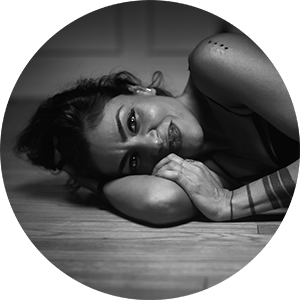 Sweetly,
Maryam Henein
Founder, HoneyColony
No longer want to receive these emails? Unsubscribe.
HoneyColony 340 S Lemon Ave #9590 Walnut, California 91789