Experience Life Without Side Effects
From The Tap of A Button 📱
This email was sent
Dear Hive Members,
Whether you celebrate Thanksgiving or not, gratitude is always a good reminder. And one thing I am VERY grateful for of late is Hapbee. You'll no doubt be grateful for it too—not to mention their Black Friday deal.
A true game-changer in wearable technology, Hapbee lets you mimic the effects of helpful compounds such as caffeine, melatonin, nicotine (as a nootropic), CBD and others without the drawbacks and adverse reactions. And all you have to do is tap a button on your phone.
That means no more coffee jitters or melatonin "hangovers".
Developed from groundbreaking technology used by the military to monitor submarines, Hapbee records the energy of a compound, and plays its frequency back to you. Your body then starts experiencing the compound, without actually processing it.

Hapbee's team has taken molecules like nicotine, caffeine, CBD, alcohol, melatonin, and others, and ran them through a magnetometer—a huge, expensive, and highly sensitive machine that can record tiny magnetic fields.

All of these molecules have a unique magnetic signature that they've recorded. And what they found, and what I've experienced, is that when you turn on those signals, you can feel the desired effect.

Mental Mimic
You get the mental focus of nicotine, or the alertness of coffee, or you feel relaxed from CBD… but there's nothing for your body to metabolize. It's just an electromagnetic signal that mimics the way the actual molecule interacts with your cells.

You can basically treat yourself to an alcoholic drink without the calories or hangover, or have an evening cup of coffee without ruining your sleep for the night. It essentially turns all these things you'd normally use to enhance your state of mind into something as easy as picking songs on a playlist. There are signals for every situation.

The technology behind Hapbee is backed by over 15 years of testing for safety and efficacy, with over 380,000+ hours of use over that time.
Hapbee uses proprietary ultra-low radio frequency energy technology (ulRFE®) that emulates specific magnetic fields to produce desired feelings in the body (Happy, Alert, Focus, Relax, Calm and Deep Sleep). The Hapbee AC100 generates these sensations by delivering precise low-power electromagnetic signals. The Hapbee Companion App for iOS and Android controls play, allowing you to choose how you feel anytime, anywhere.
Normally Hapbee is $399. But right now for Black Friday you'll get $100 Off (no code needed).
This includes a 30-day, All-Access Membership trial for all signals in the catalog, which is continually updated with new signals ($19/month to maintain All-Access Membership after trial period)
OR
Without ongoing membership, you get two signals of your choice with a Base Membership (choose from Happy, Alert, Focus, Relax, Calm and Deep Sleep)

I implore you to take advantage of this offer from Hapbee and lock in pricing before it goes up next year.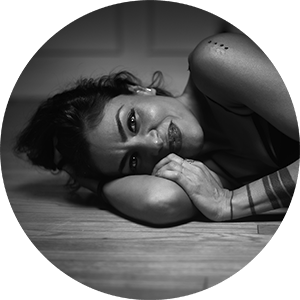 Sweetly,
Maryam Henein
Founder, HoneyColony
No longer want to receive these emails? You can unsubscribe here.
HoneyColony 340 S Lemon Ave #9590 Walnut, California 91789