Just A Spoonful A Day
Less Than 48 Hours To Save Up to 40%
This email was sent
Hey ,
Did you know that our Equilibrium superfood offers all the antioxidants and micronutrients you need to support your immune system and keep your health balanced?
The other reason we love Equilibrium is its core of natural bee products and byproducts.
Just a spoonful a day can keep your body going strong. Seems too easy, right? 
Well, let us break it down for you. Here's the natural science behind Equilibrium's formula.
Key Ingredients
Active Natural Prebiotics

– Where probiotics introduce external bacteria, prebiotics help support and fertilize already active bacteria in the colon. This offers all the benefits of probiotics, while also increasing fiber consumption, increasing resistance to pathogens, preventing gastrointestinal infections, and promoting overall well-being.

Phytoplankton

is rich in trace elements and micro-nutrients, making it one of the most nutrient-dense superfoods on the planet. This helps support cell regeneration, repair DNA, reduce inflammation, boost immune system response, combat free radicals, and support organ, muscle, and joint function.

Blue Algae

– Throughout Aztec and African history, blue algae has been consumed for its many health benefits. In modern medicine, blue algae aids in heavy metal detoxing, cardiovascular disease prevention, and weight management.

Medicinal Mushrooms

– Mushrooms have played a key role in ancient Chinese medicine. They have been shown to contain anti-cancer, anti-inflammatory, and antiviral support. In addition, they allow for better diabetes management.

Double- Directory Adaptogenic Herbs

– Adaptogenic herbs rebalance our body when we're faced with environmental stressors, toxins from the food we eat, or stress from toxic people. They help stimulate the nervous system for a boost of energy without negative stimulant side effects.

ORMUS

is an element-rich substance that was discovered in 1975. A few of its many suggested health benefits include boosting immune function, increasing energy and strength, supporting healthier sleep, enhancing mood, improving brain function, and promoting healthy pH balance.

Ginger

is revered for its numerous health benefits. It has been shown to suppress allergic reactions, decrease muscle discomfort, provide menstrual pain relief, enhance cognitive processing, offer anti-inflammation support, and inhibit oral bacteria growth.

Organic Turmeric

– Turmeric has been used for over 4,000 years as a spice and medicinal herb. Its medicinal abilities include anti-inflammation, tumor growth inhibition, destruction of bacteria membranes, and immune system enhancement.

Certified Organic Highland Honey

helps neutralize toxins, relieves pain, treats coughs better than drugs, and is anti-bacterial, anti-allergic, and anti-inflammatory. Certified organic highland honey comes straight from the beehive, as opposed to supermarket honey, which often has zero pollen and is heat-treated to refine or alter the properties or flavor (strained, pasteurized, ultra-filtered, and others). Humans have been using honey for medicinal purposes for thousands of years. Ayurvedic practices in India, for example, claim that honey affects all three primitive material imbalances in the body. And honey's relatively high acidity (pH level of 3.2 to 4.5) prevents the formation and growth of various bacteria, but when combined with human saliva, it becomes alkalizing.

Bee Pollen

contains over 5,000 enzymes and coenzymes, making it one of the most complete naturally occurring foods. Bee pollen is rich in B complex vitamins and contains vitamins A, C, D, E, selenium, lecithin, and phytochemicals. It is rich in antioxidants and is a natural appetite suppressant, antibiotic, and anti-allergy.

Bee Propolis

is used by bees to repair and sanitize their hives. It works as an anti-bacterial, anti-fungal, anti-viral, and antioxidant superfood.

Royal Jelly

– This is the exclusive nourishment of queen bees. It is fed to all larvae in a bee colony and is produced by the glands of worker bees. Bees of the sexual caste are distinguished from worker drones in a hive or colony primarily through differential feeding. Cited benefits include skin treatment, alleviation from the adverse effects of menopause, treatment for asthma and high cholesterol.
Three Superfoods to Choose From
Although Equilibrium's formula contains all the nutrients to support a person's everyday health, we know that every body is different and requires attention in different areas. Whether you're an athlete pushing your body to the max or if you're a person that needs to keep your brain sharp and focused for all-day meetings, there is an Equilibrium superfood perfect for you...
Remember, you are what you eat! Give your body the fuel that it needs to get through this holiday season. 
Black Friday
With our Black Friday Sale, you can get 40% off All Equilibrium 12 oz jars and 35% off all Equilibrium 2.3 oz jars. You can also enjoy up to 40% off our other Simply Transformative (home to CBD products) and HoneyColony brand products.
And remember all orders above $49.99 ship free in the U.S.
One spoonful a day brings you closer to optimal health!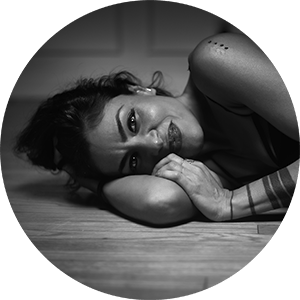 Sweetly,
Maryam Henein
Founder, HoneyColony


*Black Friday ends Friday 11/26 11:59 pm PST. Bundles and multi-packs are not included. Not valid with any other offers.
Up to 40% OFF!
No Coupon Needed
Equilibrium Clarity Superfood

Buy Now

Equilibrium Glo Adaptogenic Beauty Superfood

Buy Now

Equilibrium Clarity: Limited Edition w/ Premium Japanese Matcha Kari

Buy Now

Equilibrium Energy Superfood 12 oz

Buy Now
No longer want to receive these emails? You can unsubscribe here.
HoneyColony 340 S Lemon Ave #9590 Walnut, California 91789