New Study. Old News
"A reservoir of antimicrobial resistance"
This email was sent
HOW SILVER IMPROVES YOUR GUT HEALTH
Dear ,
Humans who were exposed to antibiotics as a child (like myself) face adverse effects, less diverse bacteria, and compromised resistance decades after being exposed to antibiotics.
Use of antibiotics have also been shown to be a major disruptor of gut microbiota. When your gut health declines, so does our mental health. Studies have shown that gut bacteria manufacture about 95% of the body's supply of serotonin, which plays a huge role in our mood and GI activity.
A new study investigating samples of the superbug Clostridioides difficile across 14 pig farms in Denmark finds the sharing of multiple antibiotic-resistance genes between pigs and human patients, providing evidence that that animal to human (zoonotic) transmission is possible.
The study was completed by Dr. Semeh Bejaoui and colleagues from the University of Copenhagen and Statens Serum Institut in Denmark. Dr Bejaoiu notes
"The overuse of antibiotics in human medicine and as cheap production tools on farms is undoing our ability to cure bacterial infections...Of particular concern is the large reservoir of genes conferring resistance to aminoglycosides, a class of antibiotics to which C. difficile is intrinsically resistant—they are not needed for resistance in this species. C. difficile thus plays a role in spreading these genes to other susceptible species"
Most of us have been exposed to antibiotics, to begin with. So, If you're in doubt, start with the gut, and start with simple gestures.
Here Are Our TOP 6 Gut Health Tips
1. Don't eat within three hours before going to bed — Sleeping on an empty stomach helps your gut and brain communicate for better regeneration. 
2. Avoid processed carbs — Sugar, wheat, pasta, bread, and the rest of the fake foods that contain empty calories and chemicals. 

3. Eat fermented foods — Sauerkraut, kimchi, kefir, miso, tempeh, and natural yogurt are great sources. Unless your Viome gut profile says otherwise like mine. I am personally dealing with a histamine issue at the moment, and you may be too.
4. Take quality probiotics — The extra bacterial diversity will help you clear the flu season and other low-level threats.
5. Hydrate, hydrate, hydrate with clean water. Try adding Molecular Hydrogen for deep hydration and regeneration. 

6. Avoid antibiotics unless it is a medical emergency. Instead, use natural antimicrobials that protect you against infections and bad bacteria without compromising the gut. Our top choice is Silver Excelsior which is 400 times stronger than colloidal silver and 200 times more bioavailable due to chelation. It's perfect for travel as you only need a few drops against any bacterial emergency, even food poisoning. 
​If you have specific gut issues you'd like to share or ask questions about, don't hesitate to reach out and ask us directly!
Enjoy 15% OFF Hydra+, Just Thrive Probiotic, and/or Silver Excelsior w/ coupon code: GUT15
Optimized Gut-Brain Axis Bundle

Buy Now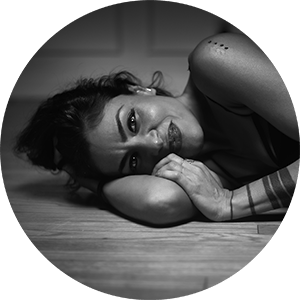 Sweetly,
Maryam Henein
Founder, HoneyColony
No longer want to receive these emails? Unsubscribe.
HoneyColony 340 S Lemon Ave #9590 Walnut, California 91789