NMN Revive - your new weapon against aging
New Product Launch
This email was sent
Dear ,
Now more than ever, humans are chasing immortality. With the launch of the Metaverse and companies like Nuerolink connecting the human mind to comupters, soon you'll be able to live forever in digital space. But if you're chasing a longer life in a real, healthy, and natural aging body, we can bring you one step closer.
HoneyColony is proud to introduce NMN Revive NMN Revive: Anti-Aging + DNA Repair, a high-dosage, and high-quality coenzyme to support DNA repair, and increased cellular energy to keep you looking and feeling young.
Nicotinamide mononucleotide (NMN) is a naturally occurring molecule, produced by your body from vitamin B3. NMN is the second step in producing NAD+, the energy source for cells.
As you age, your production level decreases, so supplementing with NMN is essential for keeping your cells healthy, which keeps your whole healthy. 
Healthy cells support:
Improved blood vessel health

Balanced glucose insensitivity

Increased oxygen intake during exercise to increase performance

Increased telomere restoration to prolong cellular health

Younger skin

Dercreased inflammation risk
Four Ways NMN May Help Fight Aging
1. Mitochondrial function: Your mitochondria require NAD to produce cellular energy. Lab studies show that NMN increase smitochondrial function, making them less likely to become senescent, a state where cells are too biologically old to function. Young cells keep you young.
2. Telomere shortening: Your cells' ability to divide depends on telomeres, the caps on your chromosomes that help to prevent DNA damage. NMN protects the telomeres on cells extending the lifespan of your cells.
3. Cellular senescence: Preventing cellular senescence (aging) isn't just a goal, but an antiaging strategy in itself. Senescent cells offer zero benefits to the body and cause inflammation which increases cell death.
4. Loss of stem cell populations: More energy rescues stem cell populations. Treatment with NR and NMN can help restore stem cell counts and their "stem-ness."
Toxins, stressors, pesticides, tainted water, and all the pollutants in your daily life accelerate cell death. But when your cells have steady energy to work, they keep every organ, muscle, and bone in your body healthy and fighting to stay young. Let your cells do the hard work.
To bring you closer to a longer life, we're launching our new NMN Revive: Anti-Aging + DNA Repair, at 20% off through Monday, June 6th w/ code: NMN20
As always, all orders above $49.99 ship free, so shipping is already on us.
NMN Revive: Anti-Aging + DNA Repair - Single
Buy Now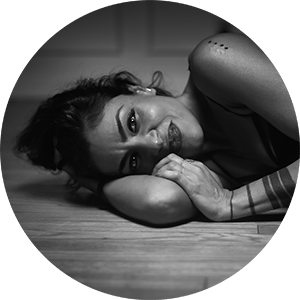 Sweetly,
Maryam Henein
Founder, HoneyColony
No longer want to receive these emails? Unsubscribe.
HoneyColony 340 S Lemon Ave #9590 Walnut, California 91789