Reducing stress one hive at a time
Top Stories + 15% OFF
This email was sent
Dear Hive Members,
Being completely stress-free is something you'd probably enjoy. Healthy people are stress-free people. And while we can't take away all your worrying and wonder, we know that awareness will bring you one step closer to being stress-free.
Eustress
In case you didn't know, April is stress awareness month. But believe it or not, healthy stress actually exists! This is what psychologists refer to as "eustress," and it's what you feel when you get a burst of excitement, ride a crazy totally-would-do-that-again kind of roller coaster, get a promotion at work, or go on a first date. Your pulse may quicken and your hormones surge, but there's no present threat or fear. 
Acute Stress
The stress that you most likely want less of is referred to as "acute stress." Usually, this is triggered by quick or unpleasant surprises that your body responds to by releasing cortisol, which is the most powerful stress hormone. Cortisol raises your blood sugar and blood pressure while lowering your immune system response. This can be associated with a "fight or flight" feeling that your body uses to protect you from present danger. Some people may also experience chronic stress, which occurs when you repeatedly face stressors that take a toll on you emotionally, physically, and can sometimes feel ever-present. This can lead to digestive issues, hormone imbalances, hair loss, and more.
Hang on, we have good news! There are ways to deal with stress naturally and through mindfulness, and we've conveniently linked them below for you. You know, to save you the stress. In the meantime, take a deep breath, roll your shoulders away from your ears, unclench your jaw, and enjoy 15% off sitewide through April 18th (We know tax deadlines give us all stress).
Use coupon code: STRESS15
Happy stress-free living!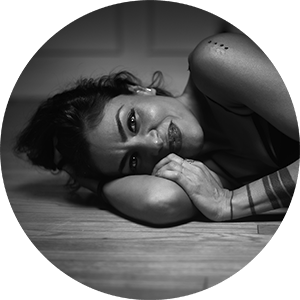 Sweetly,
Maryam Henein
Founder, HoneyColony
TOP STRESS RELIEF STORIES
The relationship between thoughts and body tension shows how the mind and body either work dysfunctionally or as a unit.
Mindfulness isn't limited to sitting alone meditating. Sometimes it takes some creativity and thinking out-of-the-box.
Mindfulness meditation might just be the key to making the world a better place.
No longer want to receive these emails? You can unsubscribe here.
HoneyColony 340 S Lemon Ave #9590 Walnut, California 91789