Reinforce Your Immune System
15% OFF Black Cumin Seed
This email was sent
REGULATE INFLAMMATORY CYTOKINES
Dear ,
Did you know that inflammation is a leading cause of sickness and death? In the past two years, cytokine storms have been gaining more attention because they're causing systemic inflammation throughout the body.
Even worst, cytokine storms may trigger a hyper-activated immune response in people who use pharmaceutical-backed solutions, also triggering autoimmune disorders. With inflammation spreading and viral invaders causing havoc, your immune system becomes taxed since it's constantly protecting you on on multiple front lines. Also, no one knows what long-term effects may be dormant once the autoimmune disorders are triggered.
HoneyColony has always used science-backed research as the foundation for our articles and product selections. And with what feels like more panic on the way, we wanted to reintroduce a HIVE favorite that's been supporting health since 1323 B.C.
Black Cumin Seed Oil (Nigella sativa oil), which was discovered at King Tut's gravesite, is a powerful seed that has been used for healthy response for fasthma, allergies, high blood pressure, and especially, inflammation.
Here are three studies on the potential benefits of NSO in providing a healthy anti-inflammation response:
Where your cumin seed oil is sourced is important for its effectivness. And we've favored chosen Zatik's Black Cumin Seed Oil because they are genuine Egyptian seeds, with a higher thymoquinone potency.
A May 2021 study concludes that:
TQ use may thus be expected to improve comorbidities and to protect against certain antiviral drug-induced side effects and toxicities ... clinical trials to examine the beneficial effects of TQ are thus highly recommended.
Our Black Cumin Seed Oil inventory has become extrenely popular recently,  and we wanted to offer you some of the health benefits of this amaazing oil.
Today through Monday, January 17th, we're offering 15% off Zatik Black Cumin Seed Oil and bundles when you use coupon Code: CUMIN15

We've also paired the Black Cumin Seed with two other products; our top-selling immune supporter, Silver Excelsior, and thanks to this research study on the benfeits of combining honey and Black Cumin Seed, Aseda Raw Honey.
Learn more in the products links and cheers to natural health!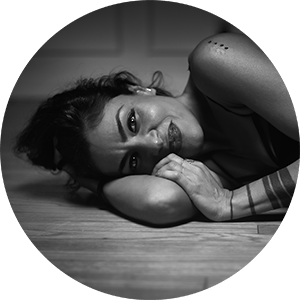 Sweetly,
Maryam Henein
Founder, HoneyColony
No longer want to receive these emails? Unsubscribe.
HoneyColony 340 S Lemon Ave #9590 Walnut, California 91789